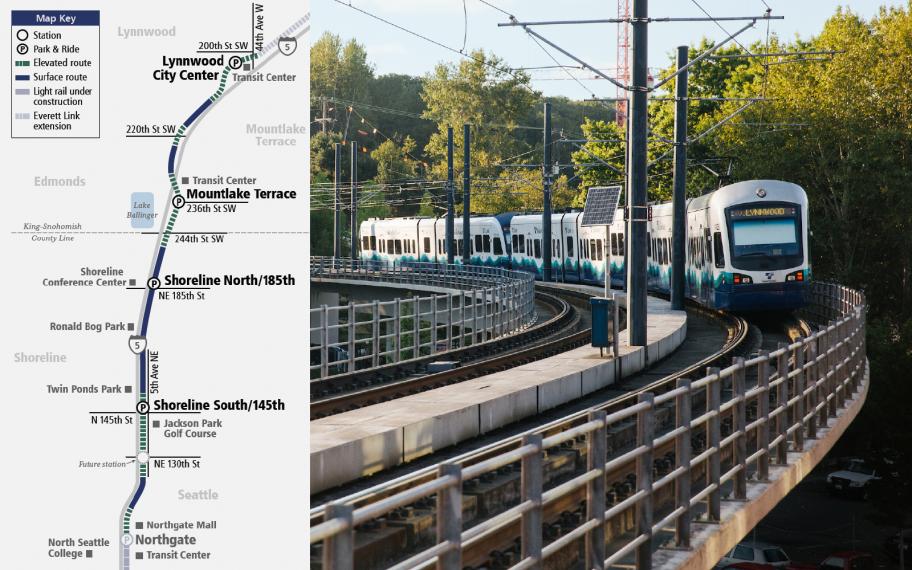 Moving forward: Lynnwood Link construction coming this spring
Body
Beginning soon community members will start seeing progress take root on a powerful new alternative to I-5's rising congestion.
Light rail is coming to Lynnwood! 
Construction on the 8.5-mile extension and four new stations between Northgate and Lynnwood starts this spring.
The line opens in 2024 with 28-minute trips between Lynnwood and downtown Seattle, no matter how bad the traffic is on I-5. 
Some of the first visible signs of this progress will come in the form of Sound Transit's tree replacement program.
Building the mostly elevated light rail line in the public right-of-ways along I-5 between Northgate and Lynnwood will entail removing approximately 4,200 trees and replacing them with approximately 20,000 trees.
As much as possible, Sound Transit will select native, adaptive plant and tree species for replacement. The agency will be planting larger trees and monitoring most of the trees for an extended period to ensure their survival.
The illustration below give you an idea of how the new plantings will be integrated with the elevated train guideways.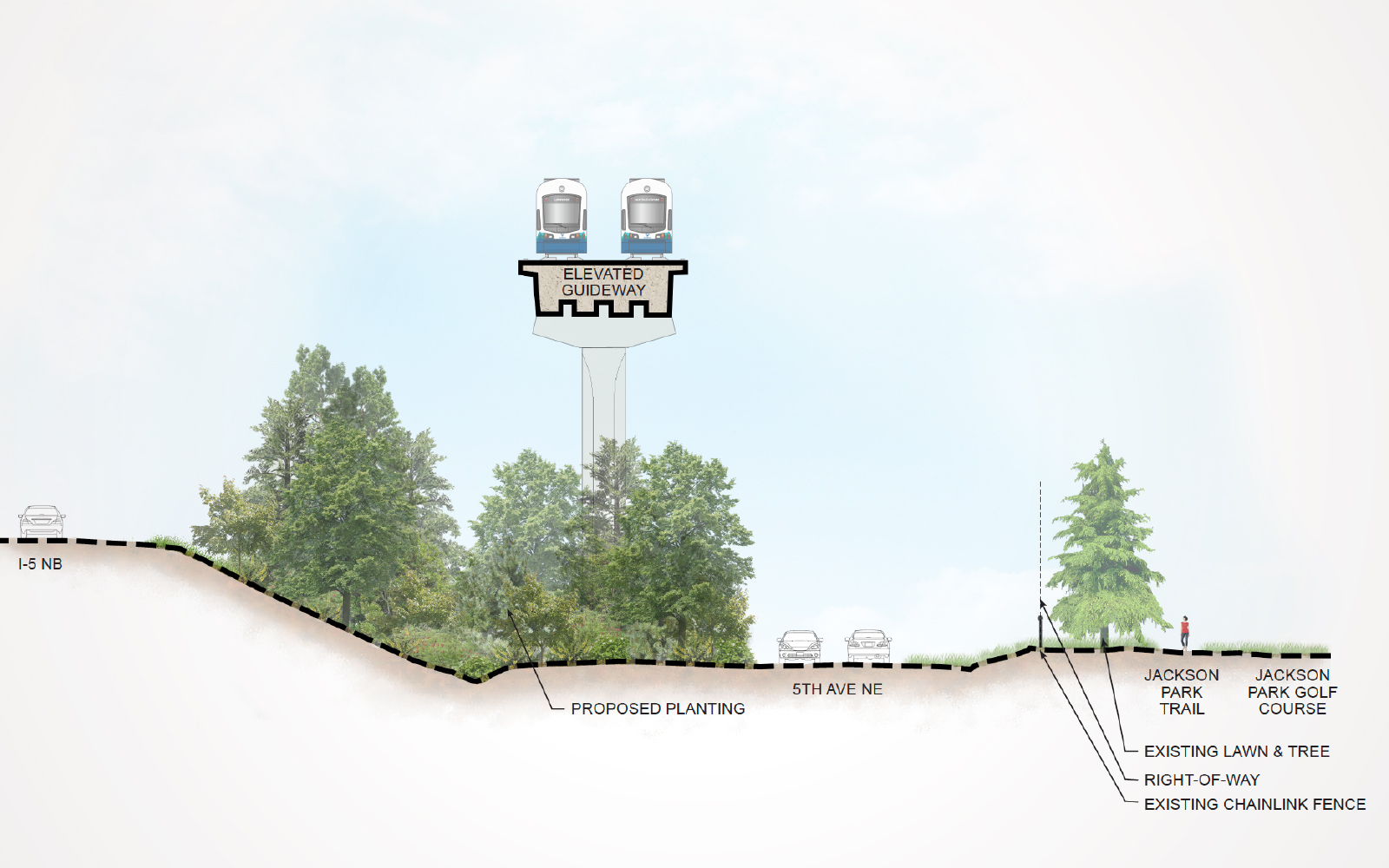 Stay informed
As the project moves toward construction, alerts and updates will be available specific to where you live.
Sign-up for project updates and alerts or update your subscriber preferences today to receive area-specific updates that include advanced notice of new construction activities and more.
Sound Transit will also be hosting open houses for the public to learn more about the Lynnwood Link Extension.
The first open house will be held February 26 in Shoreline from 6 - 8 p.m.:
Shorewood High School
17300 Fremont Ave. North
Shoreline, WA 98133
Additional open houses will follow in Mountlake Terrace and Lynnwood. Sign up for project updates to be informed when those meetings are scheduled. 
There is no getting around the temporary changes this construction will bring.
The end result, however, will provide not only capacity to move up to 16,000 riders per hour in each direction past rising gridlock, but even greener surroundings than those that exist today.