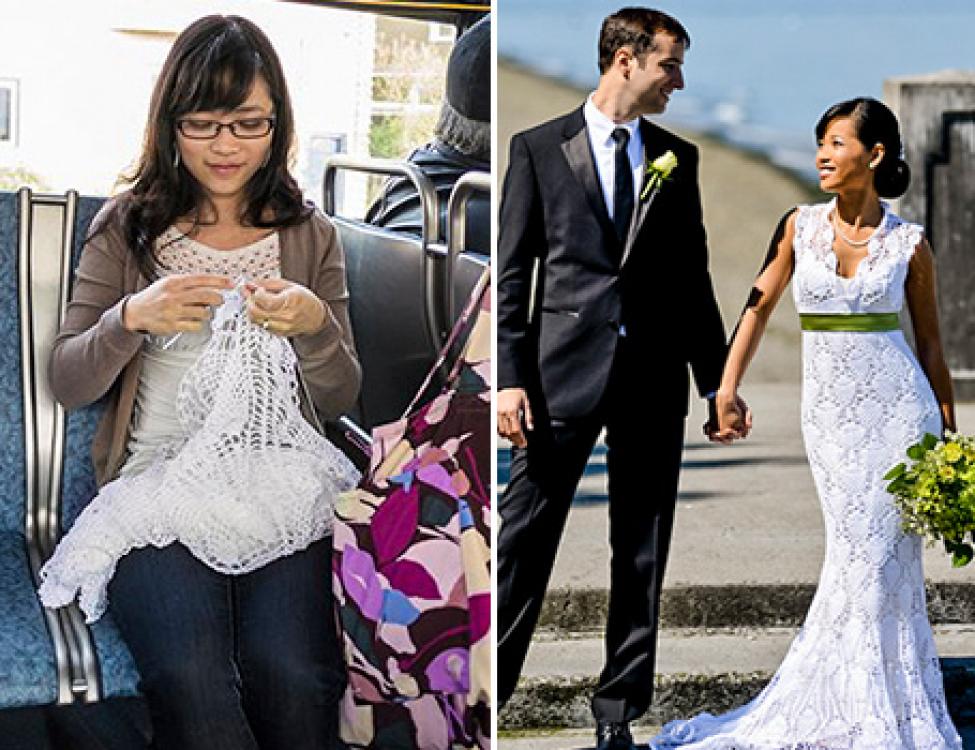 Multi-tasking bride makes wedding dress on bus
Body
For Seattle architect Chi Krneta, the 20-minute bus ride to work is a great opportunity to get something done. For over a year, that meant studying for her architecture exams. More recently, it meant crocheting her own dress for her July wedding.
Over about five months during her commute, Chi used the crochet skills learned from her late grandmother to custom-make her bridal gown. The delicate dress of handmade lace was worn over a white satin slip she also sewed herself. Total cost? $30. 
"I approached my wedding just like an architecture project," she said, "and thought of ways to make it beautiful but also meaningful, practical, affordable and sustainable."
The project generated online buzz on Reddit and was reported by Huffington Post, ABC News and Good Morning America, among others. Chi, amused by some of the attention, maintains that using found time from her commute just makes sense - as does taking public transit.
Photos by Chi Krneta and Jerome Tso Photography