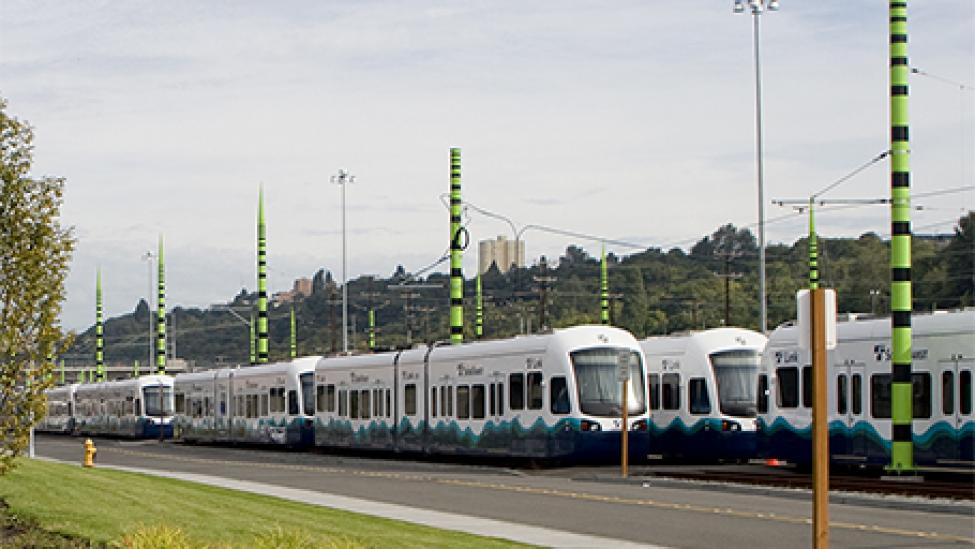 Q: Why are those Link trains just sitting in the yard?
Body
When you travel on Interstate 5 past the Sound Transit maintenance base in the SODO neighborhood – the one marked "Rail" with the old Rainier R - you might see 30-40 Link light rail cars parked outside. We currently have 62 Link cars and, during peak hours, we run 19 two- or three-car Link trains, 12 mid-day. That leaves around 20 spare cars in the yard, and we need 10 available to swap in and out for regular maintenance.
Q: With all the light rail extensions underway, is Sound Transit buying more train cars?
Yes, we're buying 122 new light rail vehicles, tripling our current fleet. The first will go into service in 2019 and all will be ready for the 2021 opening of Link service to Northgate.