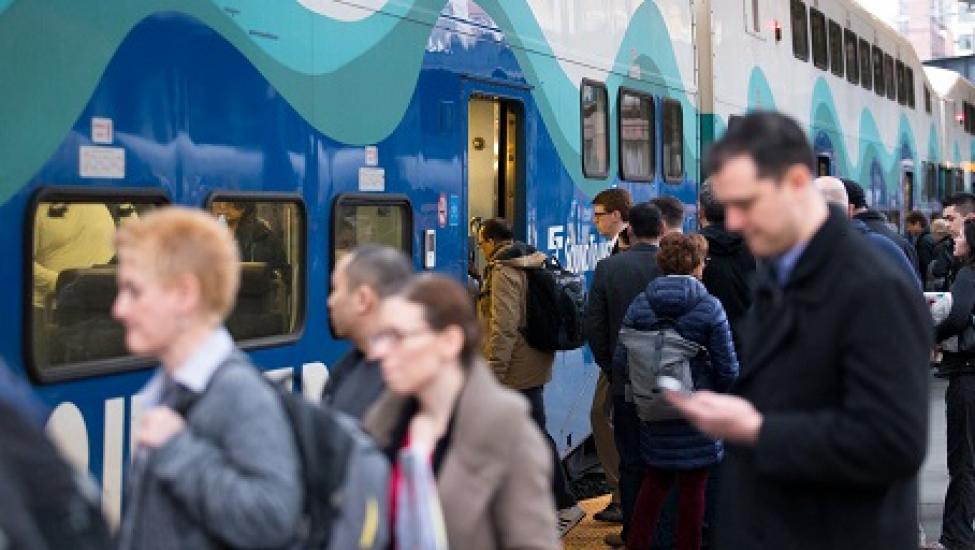 Shifting train lengths on Sounder North to meet demand
Body
Sounder North riders will see a shift in train lengths starting this afternoon (2/9) to meet increases in ridership on select trips and to better distribute seats across the four round trips. Two trips that had operated with two-car trains will get three cars as we move cars from two north trips that have excess capacity.
The shift comes after ridership monitoring over the past several months shows a bump in ridership on the last morning run into Seattle and the first trips north in the afternoon. The last trip heading south in the morning saw a sudden increase in ridership last fall and now has every seat full with standing riders on more than half the trips.
The Sounder North line averages about 1,700 riders on weekdays spread across the four round trips.
Here's how Sounder North trains will be dispatched starting this afternoon.
Train 1700 (4:05 p.m. Seattle departure) – Three cars (previously two cars)
Train 1702 (4:33 p.m. Seattle departure) – Three cars
Train 1704 (5:05 p.m. Seattle departure) – Two cars
Train 1706 (5:35 p.m. Seattle departure) – Two cars (previously three cars)
Here's how the Sounder north trains will be dispatched starting Monday morning (2/12/18) heading into Seattle:
Train 1701 (5:45 a.m. Everett departure) – Two cars (previously three cars)
Train 1703 (6:15 a.m. Everett departure) – Two cars
Train 1705 (6:45 a.m. Everett departure) – Three cars
Train 1707 (7:15 a.m. Everett departure) – Three cars (previously two cars)