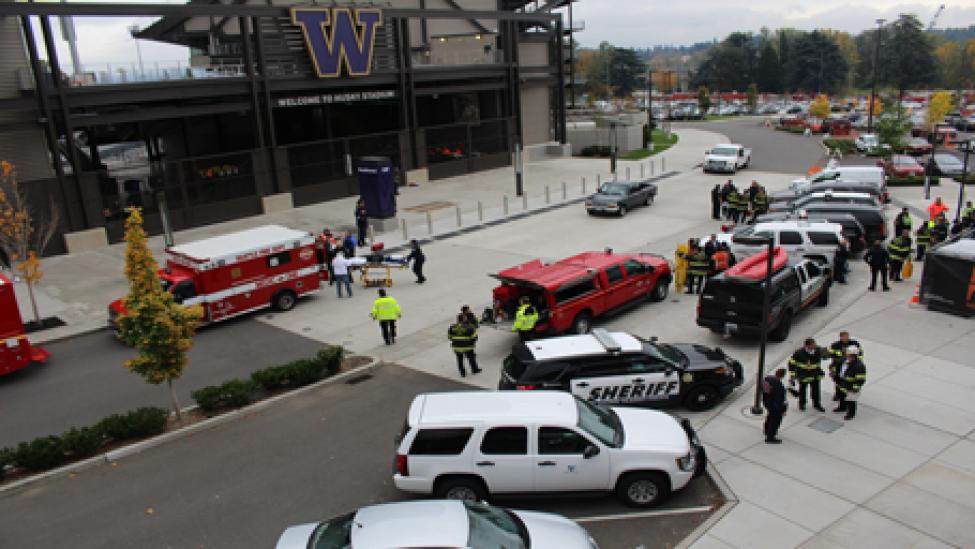 ST Spotlight: This is just a drill
Body
Preparing to open a new light rail segment is more than just testing trains on tracks. 
Take, for instance, the emergency drills at Capitol Hill and University of Washington stations.
The four-day emergency training brought together more than 600 area police, fire and medical emergency responders. The training gave the responders a chance to practice their skills under real-life scenarios and become familiar with protocols for addressing emergencies in the U Link stations and tunnels.
These drills are part of the safety certification steps Sound Transit took to open the 3.1-mile underground U Link extension and were successful thanks to the emergency responders and the help from a number of volunteers.