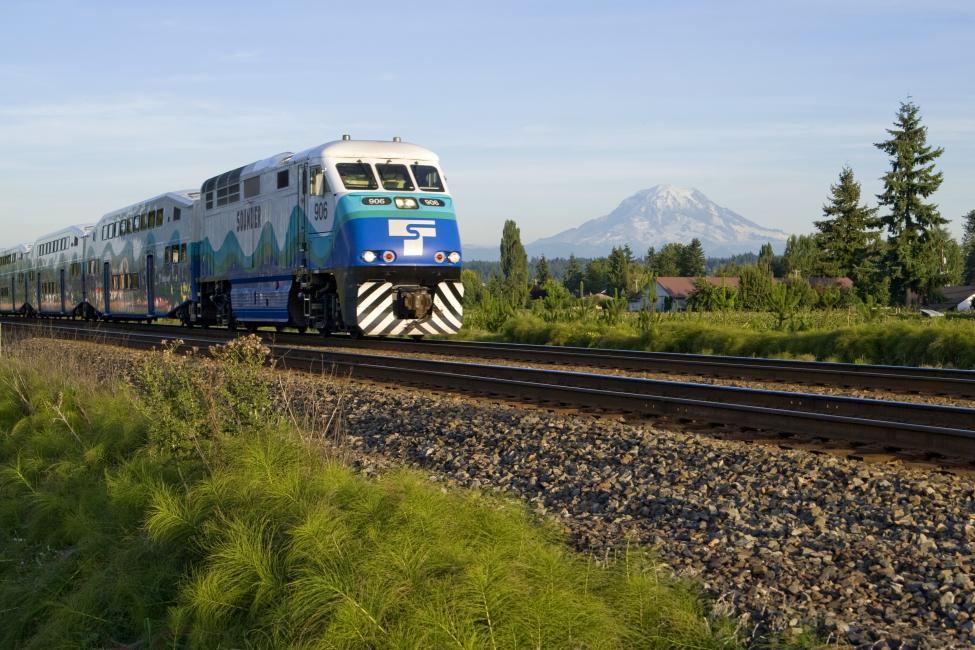 Sounder South track work part of regular maintenance every seven years
Body
Starting Monday October 8 and continuing through mid-November, Burlington Northern Santa Fe Railway (BNSF) crews will be replacing the wood railroad ties beneath rail switches their tracks between King Street Station and Tukwila.
Sound Transit Sounder commuter rail trains operate on the railway owned by BNSF. This work will impact afternoon Southbound Sounder trains.
All trains will be subject to speed restrictions and single tracking through the work zone.
Sounder commuters could also experience delays as freight trains will be held while the new switch ties are being set in place. This could cause congestion on the tracks for all trains.
A switch is section that ties two tracks together and allows trains to switch from one track to the other. The rail ties in these sections of track are varying lengths and require a surfacing crew to add ballast and tamp the ballast down to seat the ties and rails.
This work is part of BNSF's regularly-scheduled maintenance that happens every seven years.