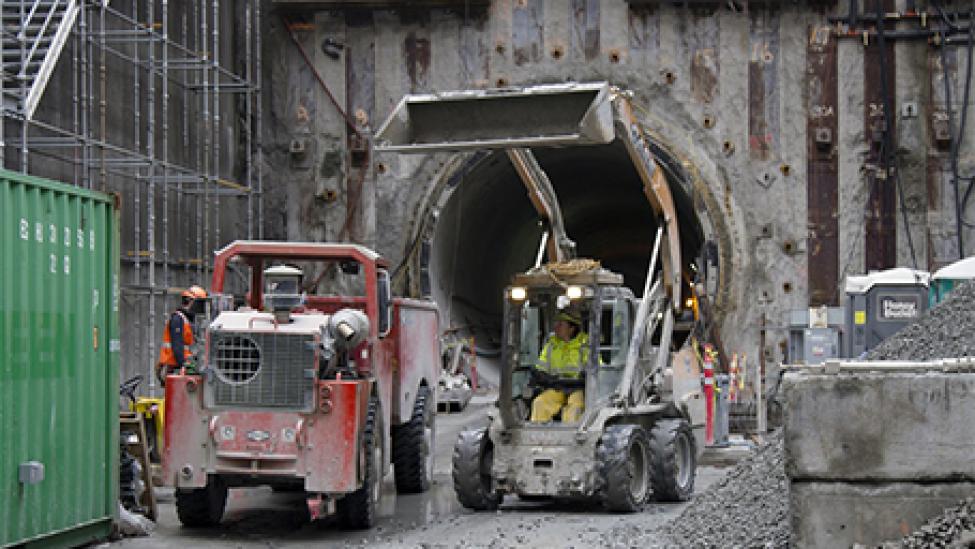 What's next on Northgate Link?
Body
As we celebrate work getting underway at the Northgate light rail station and mining complete on the 4.3 miles of tunnels from Northgate to the University of Washington Station, we often get the question – why won't Northgate Link open until 2021?
It's a good question and one we often hear regarding our projects. The short answer is that these are extremely complex projects with intricate designs involving dozens of subcontractors and complicated steps to move from one milestone to the next.
Here's a thumbnail look at what's ahead for the Northgate line over the next few years.
Major work still happening underground
The contractor completed mining of the Northgate Link twin tunnels last September. However, a great deal more work is needed underground to finish the tunnels. For example, the contractor is excavating and constructing 23 cross passages, which will serve as emergency evacuation routes between the two transit tunnels. Finish work in the tunnels includes placing concrete walkways and installing fire protection piping and lighting.  This work will likely take until early 2018.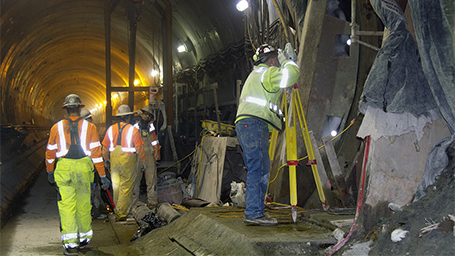 Station work goes from deep down to high above
Meanwhile, construction on three stations that will serve Northgate Link will take place while work in the tunnels continues. Two of these stations, U District and Roosevelt, will have street-level entrances that will take riders to platforms 80 – 90 feet underground. The Northgate Station is elevated. Trains will transition from the tunnels to an elevated guideway to reach Northgate by way of the Maple Leaf Portal just south of the station.  We estimate that each of the stations will take nearly 3 ½ years to build.
Final steps for a faster trip
Following station construction, it takes about a year to complete track and systems installations that provide power, communications, signaling and train controls.  Finally, it takes about six months to complete testing and commissioning of the entire alignment to safely carry riders.
Within the overall schedule, we maintain about five months of "float" time to allow for unanticipated activities or issues.  If the float is used, Northgate Link will open for service in September 2021, which is in line with the project's baseline schedule.