116th bicyclist/pedestrian trail closure
Sound Transit is closing the Northeast 116th bicyclist/pedestrian path to construct the Lynnwood Link Extension light rail guideway. Closure of the NE 116th trail will be permanent. The guideway in this area changes from aerial (columns) to at-grade (retaining wall), similar to guideway being constructed just south of Northgate. Sound Transit will be constructing a retaining wall and guideway for the Lynnwood Link light rail through the 116th trail. Sound Transit plans include a new pedestrian/bicyclist trail at NE 115th Street crossing under the new light rail aerial guideway.
Have more questions? Check out our FAQ.
Suggested detours for this period: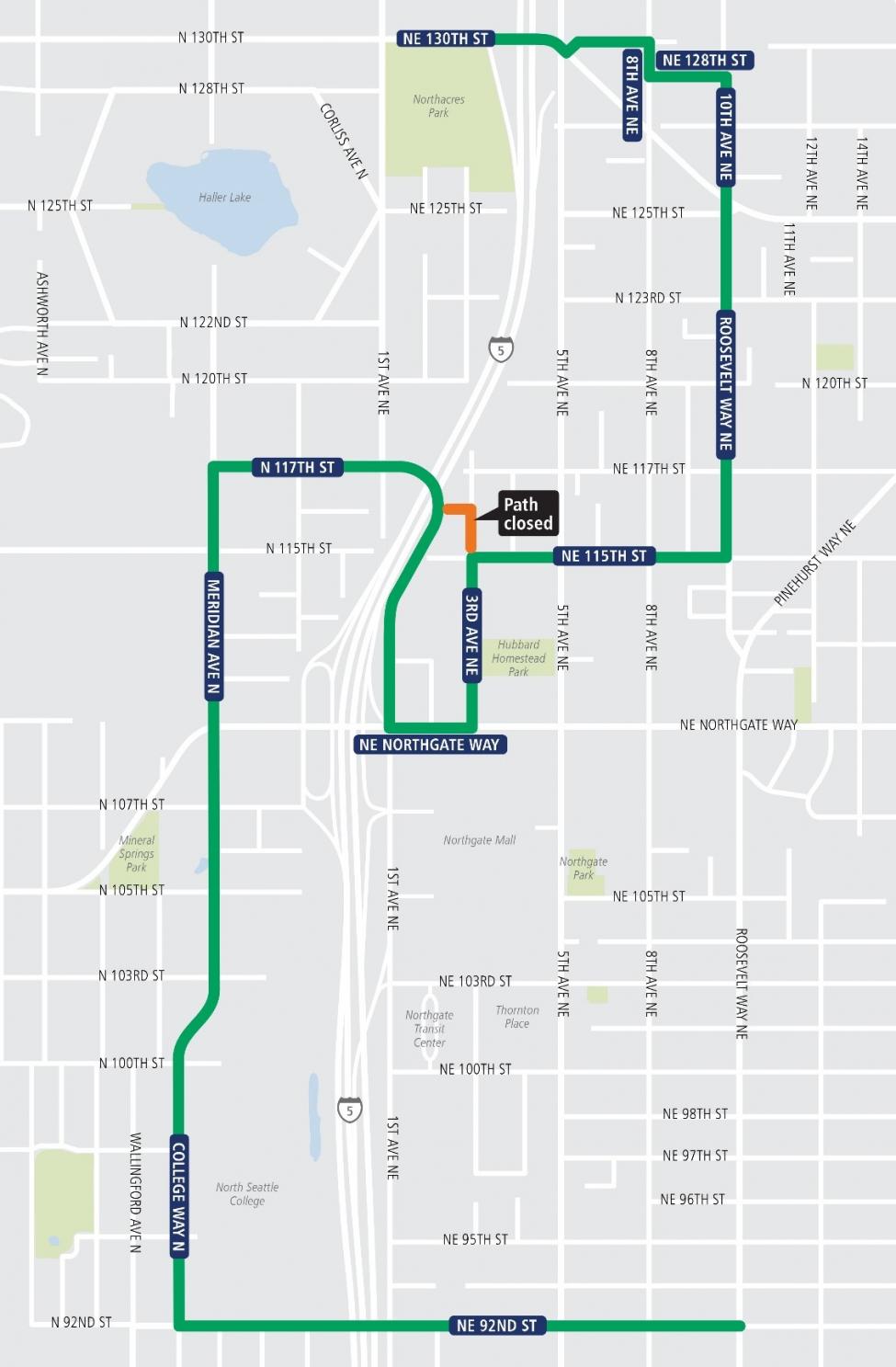 View the Seattle Department of Transportation bike map online: seattle.gov/bikemap

To receive the map via email: walkandbike@seattle.gov