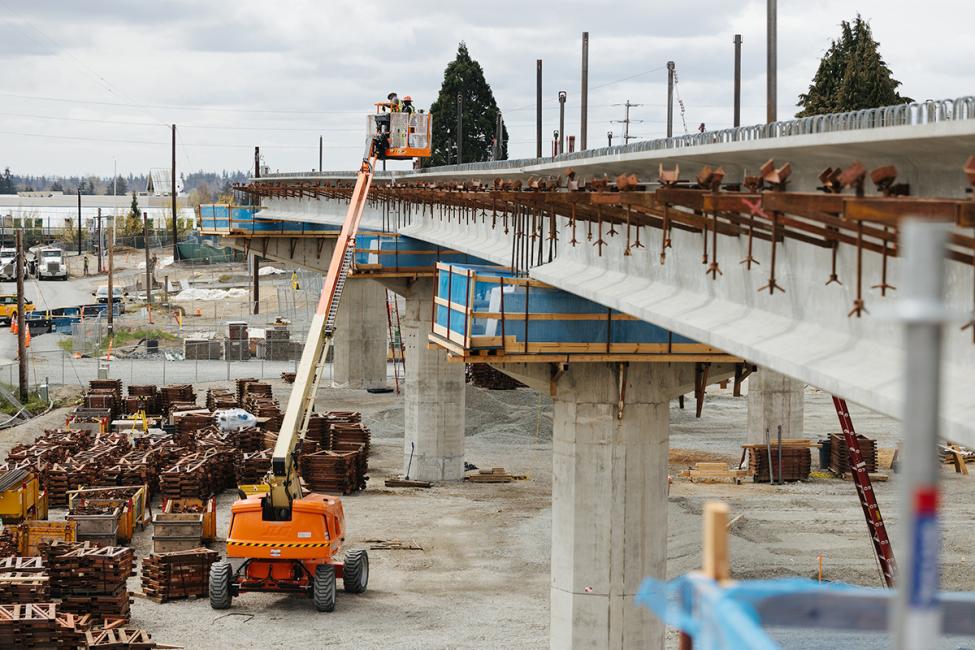 Check out construction progress on the Federal Way Link Extension!
This flyover video from April 2021 takes you on a sky-high ride all the way across the 7.8-mile Federal Way Link Extension. From Angle Lake to Federal Way, our construction crews are making great progress. 
The video labels major landmarks and future improvements. And as much progress as this April video shows, crews have made even more progress since then. 
 
We hope to bring you more of these progress videos so you can continue to have a front-row seat to this exciting project. Major infrastructure projects like the Federal Way Link Extension have a lot of complex work and long timelines. We hope that seeing the pieces come together keeps you as excited as we are!
You can also view and share this video on YouTube or our Federal Way Link Extension project Facebook page. 
If you'd like to know more, just send us a question at fwle@soundtransit.org.  
New Free Program for K-2nd grade students
stArt Exploring is a new, free online education resource produced by teaching artist Carina A. del Rosario and supported by Sound Transit's STart program.
It features video lessons that help students learn science, technology, engineering and math (STEM) concepts and skills through the arts.
Activities for 3rd-5th grade will be released in August.
Learn more here www.cadelrosario.com/startexploring.
Business Spotlight: East India Grill
Here at the East India Grill enjoy award-winning quality of food and service. East India Grill has won multiple local awards. Hungry for dessert? East India Grill in Federal Way got you covered. Get a free dessert with the purchase of two entrees. #loyaltolocalFWLE