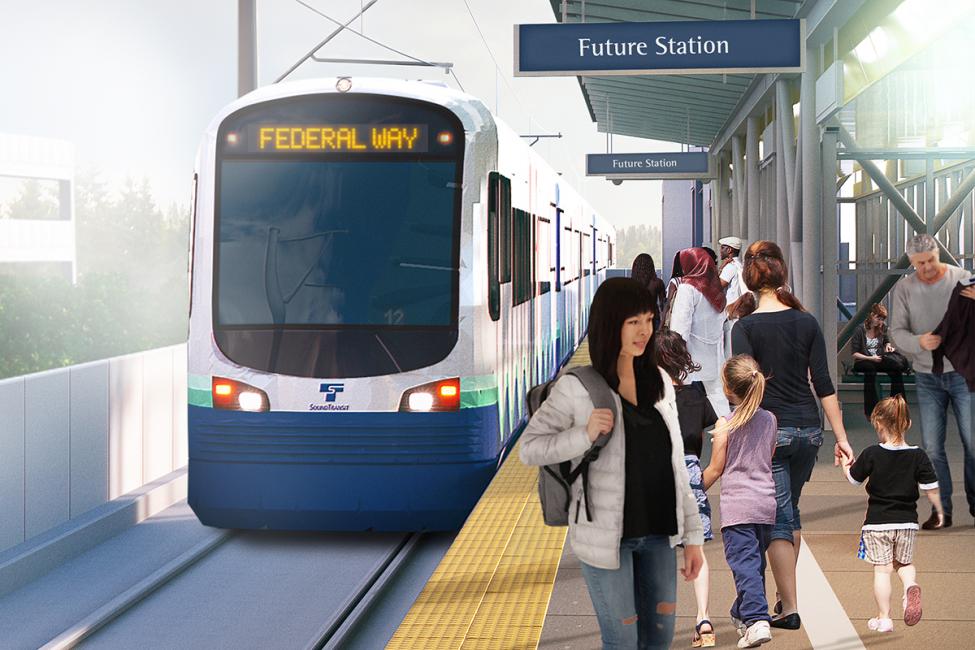 Design-Build contract awarded
On May 23, the Sound Transit Board of Directors authorized award of a contract to Kiewit Infrastructure West Company to design and build the Federal Way Link Extension.
Kiewit is a northwest leader in highway, mass transit systems, canals, dams and tunnel construction. They have worked on major infrastructure projects in the Seattle area, including previous Link extensions. The Sound Transit Board awarded the contract based on the submitted proposal. To learn more about Kiewit, visit their website.
The design-build project delivery method means Kiewit will design and construct the project. By integrating the design and construction of the FWLE, Sound Transit will use best practices to streamline the project timeline and meet budget goals. 
Sound Transit looks forward to continued community engagement during design and construction. The project is on schedule, and Sound Transit expects construction to begin in early 2020.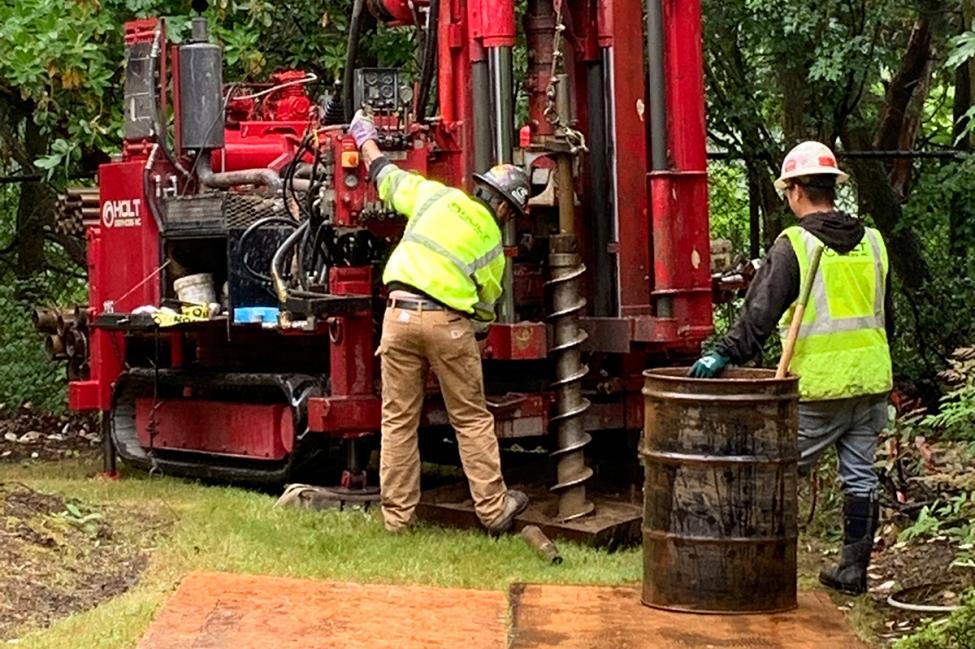 Kiewit conducts soil testing for the Federal Way Link Extension.
Artist spotlight
Seven artists and artist teams will be creating integrated artworks to enhance the rider experience along the Federal Way Link Extension. A panel of arts and design professionals—representatives from the cities and community members—selected the following artists to create unique art features at stations, garages and plazas:
In addition to creating permanent installations, the Sound Transit Art Program is working with artists to develop temporary works and programs to feature at station sites and in the community during construction:
Federal Way Link Extension artist-in-residence Sarah Kavage brings a background in urban planning to her work collaborating with the community to develop temporary art opportunities along the entire FWLE during construction.
Carina A. del Rosario will work with educators to create science, technology, engineering, art and math (STEAM) curriculum focused on the FWLE service area. STEAM is an educational approach to learning that uses science, technology, engineering, the arts and mathematics as access points for guiding student inquiry, dialogue and critical thinking. Carina is the founder of IDEA Odyssey, a collective of artists of color.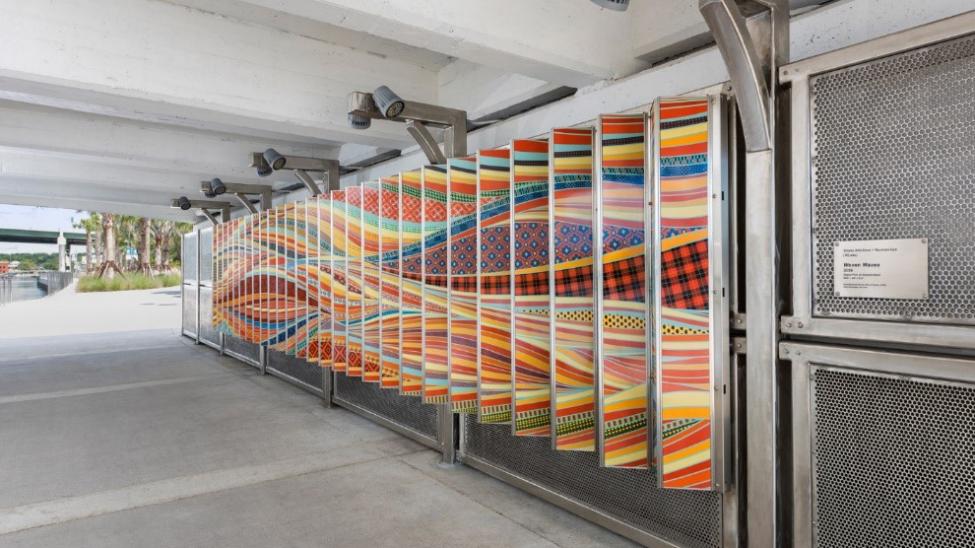 The future Kent/Des Moines station area will feature work by Norman Lee and Shane Allbritton of RE:site Studio. Shown in the photo above is their piece "Woven Waves" from the Tampa Riverwalk in Tampa, FL.
Where to find Sound Transit this summer
This summer Sound Transit representatives will be out and about in communities across South King County providing updates and information about the Federal Way Link Extension and other projects. Keep an eye out for Sound Transit branded tents and tables at your local Farmers Market, parks, fairs and festivals. You will be able to engage with staff, ask questions and sign up to receive further updates.
July 4, Federal Way – Red, White and Blues at Celebration Park
July 17, Federal Way – Summer Sounds at Steel Lake Park
July 24, SeaTac – Angle Lake Music in the Parks at Angle Lake Park
July 27, Federal Way – Federal Way Farmers Market at Commons Mall
August 7, Kent – Kent Summer Concerts at Kent Station Area
August 10, Federal Way – Flavor of Federal Way at Town Square Park
August 15, SeaTac – Back to School Fair at Valley Ridge Park
September 14, Des Moines – Waterfront Market at Des Moines Marina