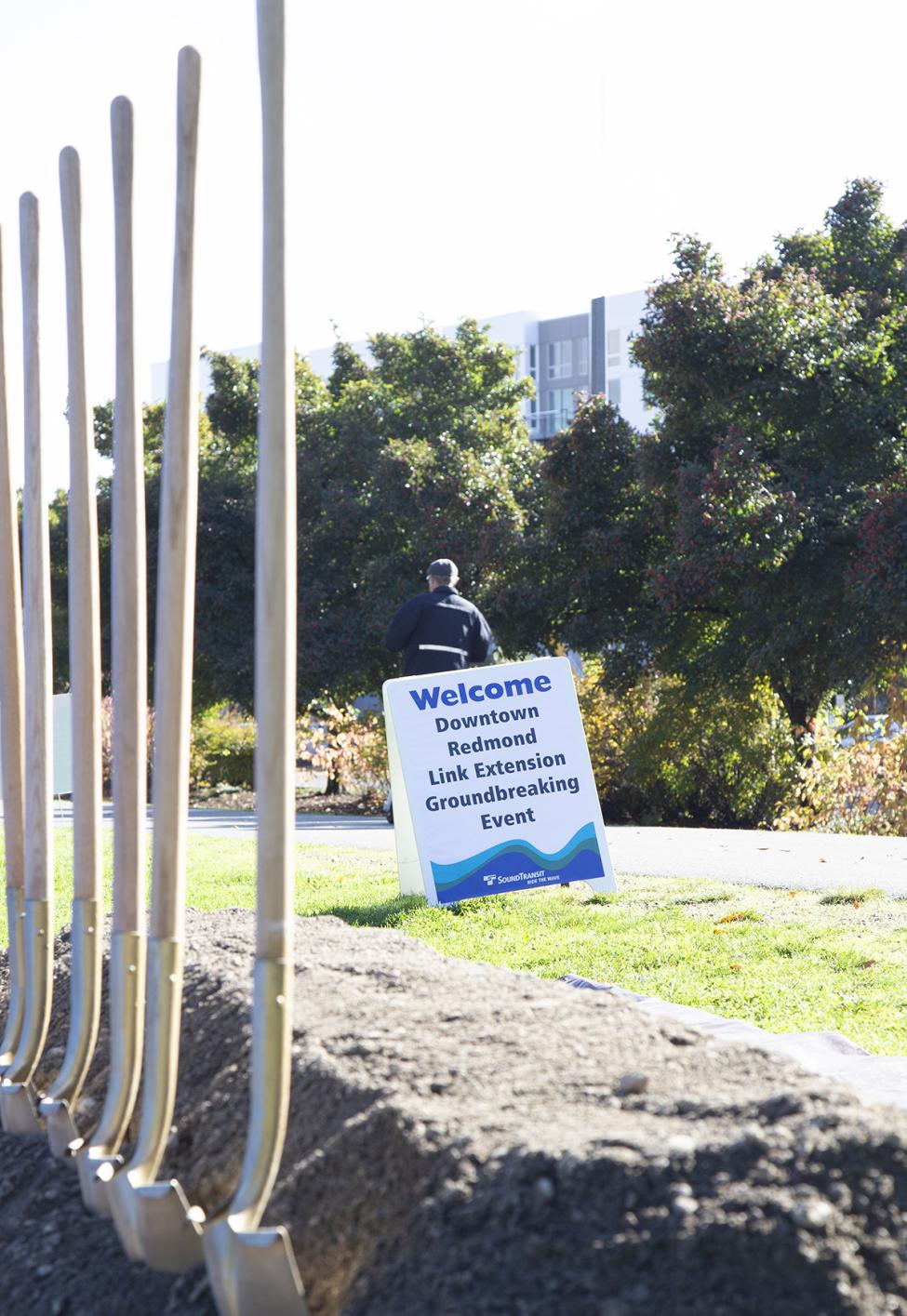 Downtown Redmond Link Extension updates
Sound Transit and its project partners ceremonially kicked off the Downtown Redmond Link light rail extension project this week. Elected officials and other dignitaries gathered with golden shovels at site of the future downtown light rail station on the Redmond Central Connector Trail at NE 166th Street. Sound Transit's Board of Directors recently selected a design build team to deliver the project, including the stations in downtown and southeast Redmond. The project is scheduled to open as part of the future Blue Line in 2024.

The design build method of project delivery allows the contractor to complete design and receive permitting for early work such as utility relocations and site preparation even before design is complete for the guideway and stations. To gain the information they need for design, the contractor is conducting survey, geotechnical drilling and other work along SR 520 and the RCC trail. This work is not expected to affect drivers or trail users. Underground work for the stations and elevated guideways could begin as soon as summer 2020.
For more information or to set up a briefing about the Downtown Redmond Link Extension Project  contact Community Outreach Specialist Ryan Bianchi.