Project updates
Get the latest on this project in your inbox.
Overview
The Downtown Redmond Link Extension adds two new light rail stations in 2024 in southeast Redmond, serving Marymoor Village near Marymoor Park, and in the downtown residential and retail core. These two stations open a year after completion of East Link to Redmond Technology Station, opening in 2023.
Facts
Open: 2024
Length: 3.4 miles; 2 stations
Projected travel times:

Downtown Redmond to Westlake: 45 minutes
Southeast Redmond to Bellevue Downtown Station: 15 minutes

Projected ridership including East Link extension: 43,000 – 52,000 daily riders by 2026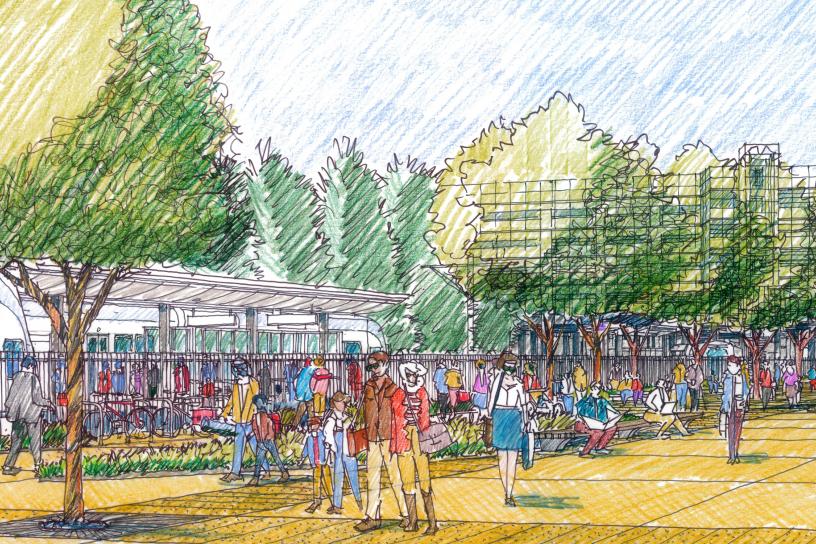 Concept sketch for SE Redmond Station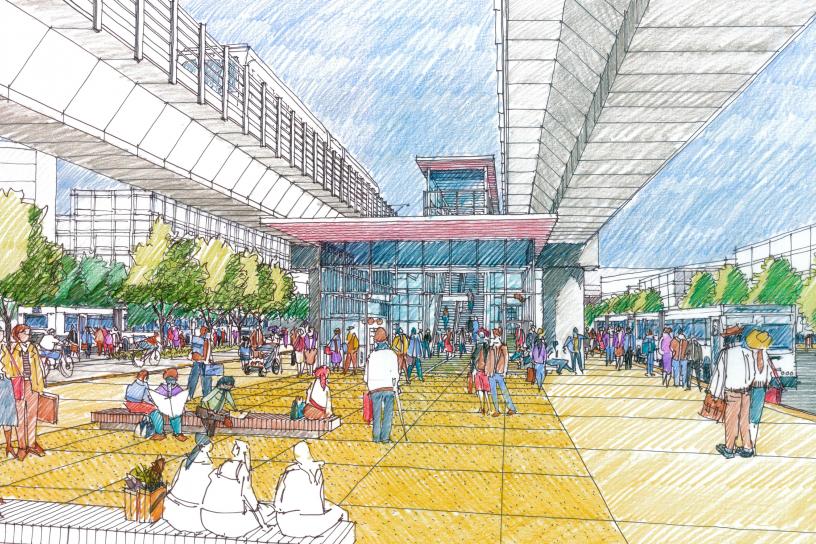 Concept sketch for Downtown Redmond Station showing elevated tracks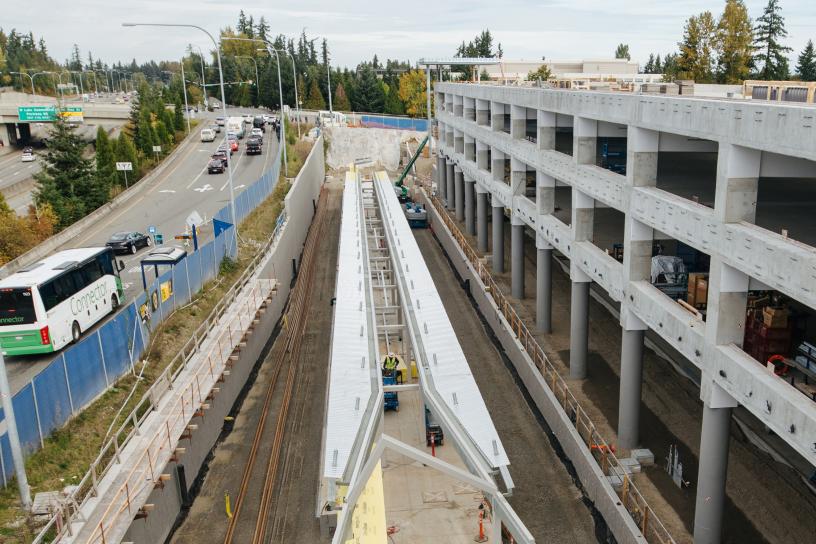 The start of the Downtown Redmond Link Extension project can be seen from Redmond Technology Station currently under construction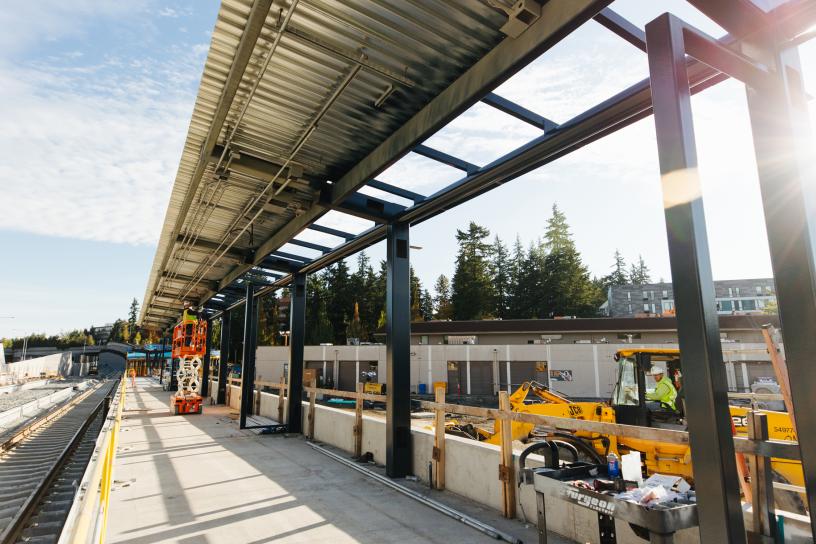 From the Overlake Transit Center shown here, downtown Redmond will be a short 9 minute ride away.
Image

Image

Image

Image