East Link Extension safety drills on Saturday, May 26th
Body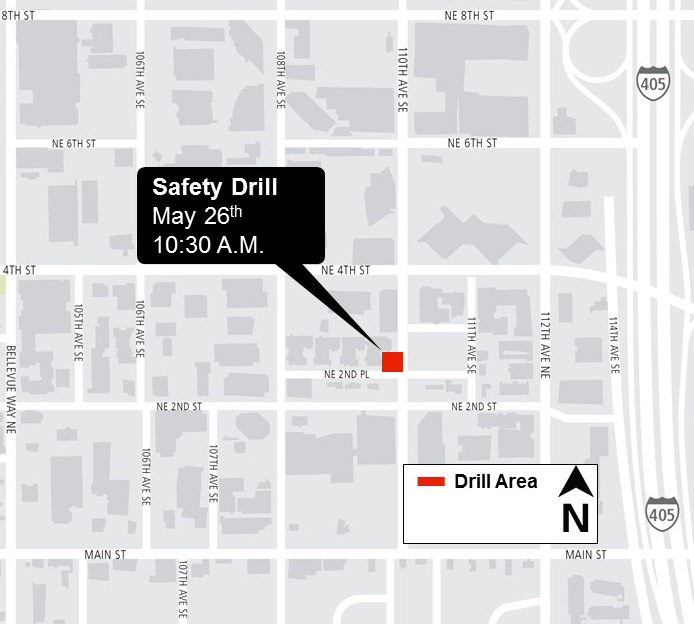 Sound Transit will host a safety drills on Saturday, May 26th, in downtown Bellevue. This is a coordinated effort with City of Bellevue emergency services to practice responses to different scenarios, and familiarize the Fire Department personnel with the features on the site.
What to expect:
On Saturday, May 26th, safety drills will be held at approximately 10:30 a.m.
This drill will involve rescuing a staged victim from the shaft using heavy lifting operations.
Emergency Drill signs will be posted on site.
Neighbors and motorists may see and/or hear fire trucks near Sound Transit's Mid-Tunnel construction site at 110th Avenue Northeast and Northeast 2nd Place.
Engine crews or aid units will be on site.