The North Seattle Park & Ride (south lot) will close at 5 a.m. on Tuesday, November 12, 2013
Body
Alternative parking will be available south of here at the former Marie Callender's parking lot: 9538 1st Ave. NE.
For more information, contact Rhonda Dixon at 206-398-5300 or northlink@soundtransit.org. You can also visit the Sound Transit website at soundtransit.org/northlink.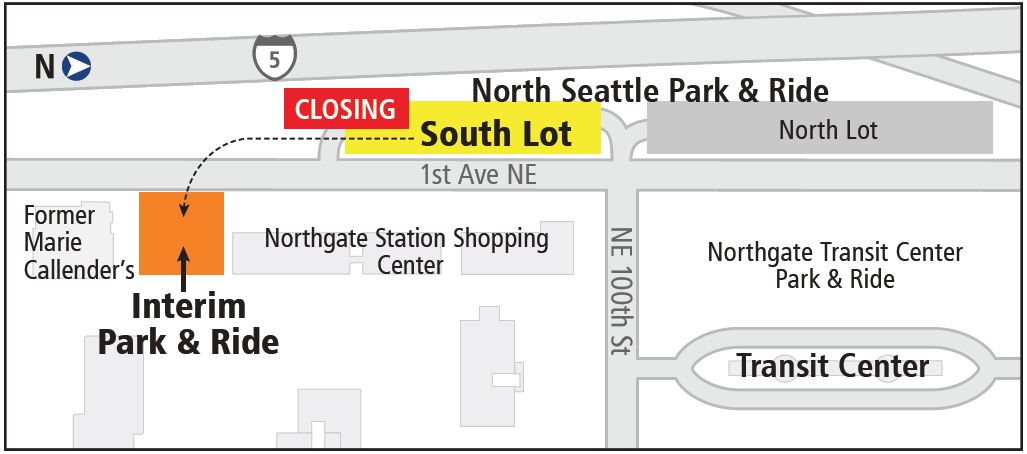 For issues that need immediate attention after normal business hours, call Sound Transit's 24-hour Construction Hotline at 1-888-298-2395 / TTY relay: 711.
Northgate Link Extension is a key part of Sound Transit's regional mass transit system approved by voters in 2008. The 4.3-mile light rail extension includes stations in the University District, Roosevelt, and Northgate neighborhoods.