Northgate Station girder installation time-lapse
Body
In early June, Sound Transit's contractor Absher Construction Company installed the first of the girders that will become the platform level of the future Northgate Station where trains will run in 2021. Check out our time-lapse video of the work.
Cross passage excavation complete
Last month, crews completed the excavation of the Northgate Link cross passages. Ever wonder how these emergency exits that connect the two separated light rail tunnels are built? See our post for an in-depth look into the process.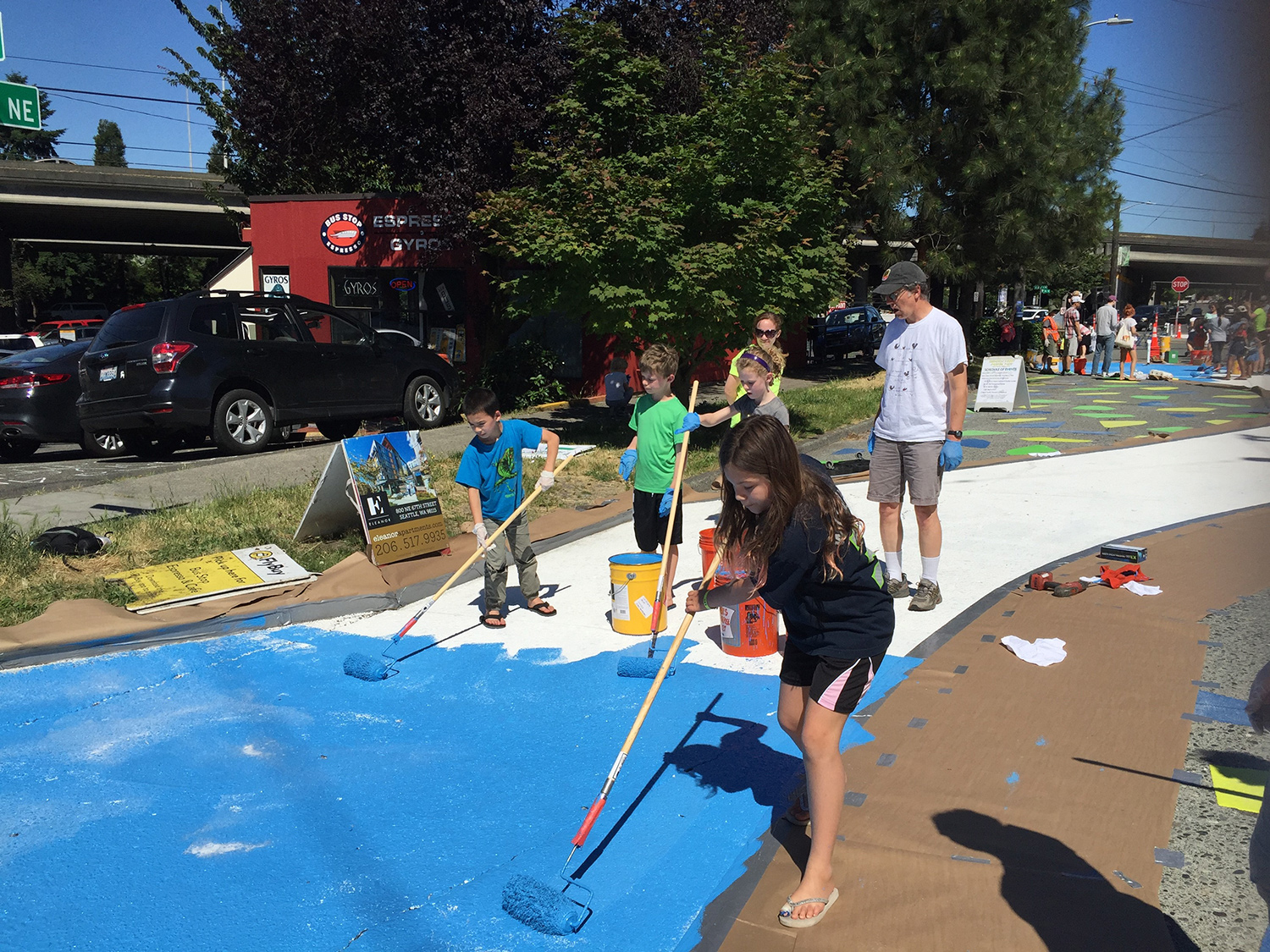 Weedin Place gets a makeover with the help of Roosevelt neighborhood volunteers.
Weedin Place painting party on June 24th
Sound Transit helped the Roosevelt Neighborhood Association celebrate their effort to turn Weedin Place into a public plaza. Neighborhood volunteers started the day with a pancake breakfast, live music and a raffle before the real work began to paint the street. Congrats to the Roosevelt community on their newest public space!
U District Station construction update
At the U District Station site tunnel contractor crews have been busy finishing up the tunnel and cross passage work and preparing for the station contractor to take possession of the site in mid-July. Before the station contractor gains access to the site, crews must remove the temporary concrete floor at the station box and haul the material away along the approved truck haul route. Neighbors can expect more activity on the site as we prepare for the station construction.