Project Update: Northgate Link Extension October 2015
Body
Tunneling update
Tunnel boring machine #1 continues to work beneath the University District and is approaching the
U District Station
site. Meanwhile TBM #2 just entered the University District neighborhood after successfully crossing beneath a 72-inch diameter sewer line under NE Ravenna Boulevard.
Did you know? Tunneling crews send the spoils (the soil and conditioner mixture removed from mining) all the way back through the Roosevelt Station site to the Maple Leaf portal via conveyor belt. The spoils are then trucked via I-5 to disposal sites in Snohomish and Yakima counties.
Underground excavation starts with work on the surface
Residents in the U District and Roosevelt neighborhoods may have noticed several drills at work on city streets for the last several months. The crews are working to stabilize the soil ahead of underground excavation of the emergency exits between the two tunnels. These cross passages are constructed with conventional excavation equipment and extra precautions must be taken to keep water from destabilizing the work area. To stabilize the soil crews are either pumping water out or, in some cases, freezing the ground in the area to be excavated.
You can learn more about ground freezing by watching this one minute video.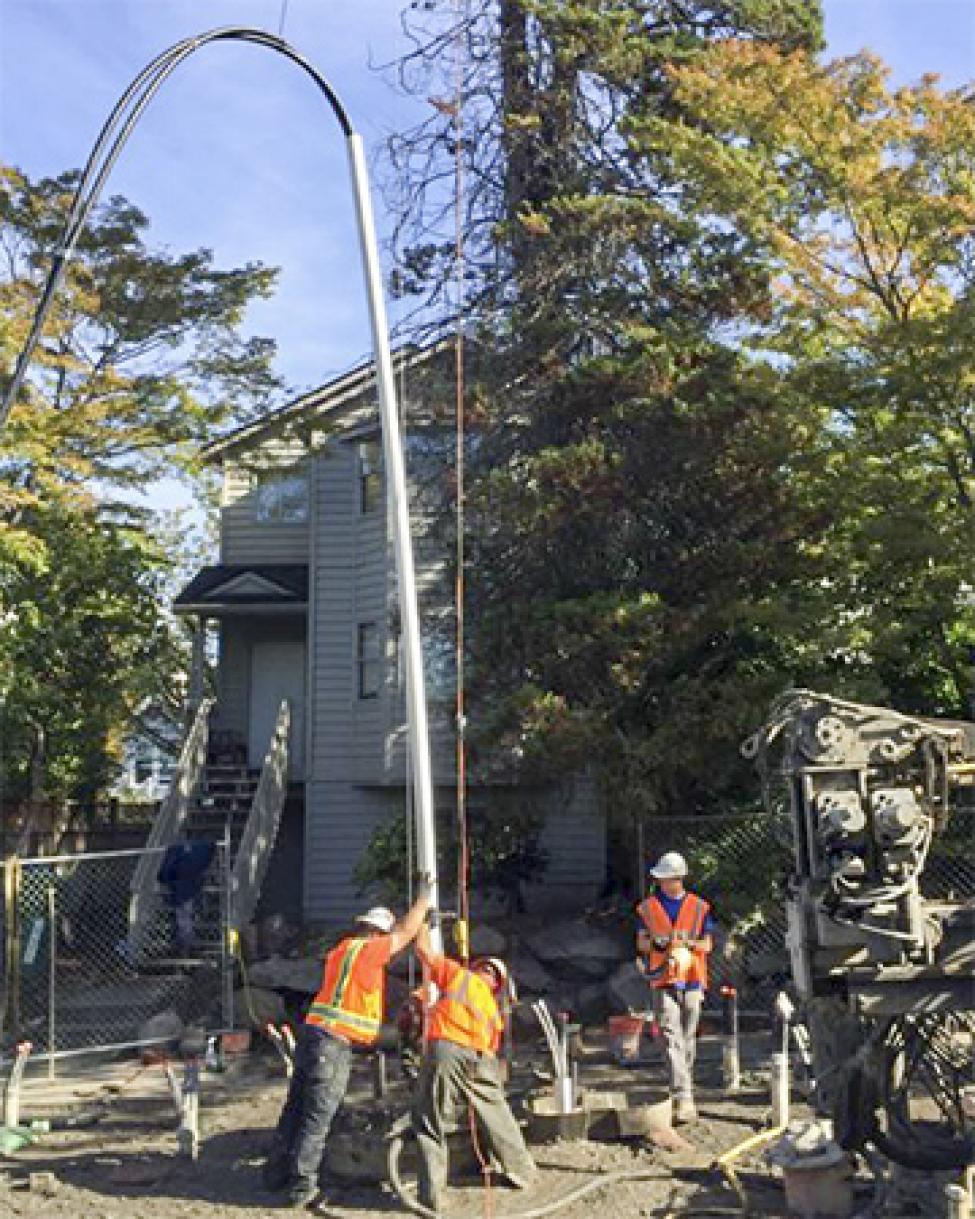 Utility relocation on First Avenue NE
Utility work on First Ave NE is progressing well. Roadway restoration is scheduled to take place in November and December. This work will require lane and sidewalk closures to complete.
Where can you find Sound Transit In November?
Sound Transit staff will be answering questions about the Northgate Link project at the Northgate branch of the Seattle Public Library and the U District Farmers Market.
Thursday, Nov. 5, 2015
4:30 p.m. - 6:30 p.m.
Seattle Public Library Northgate Branch
10548 Fifth Ave. NE
Saturday, Nov. 14. 2015
9 a.m. - 2 p.m.
U District Farmers Market 
University Way NE at NE 50th Street