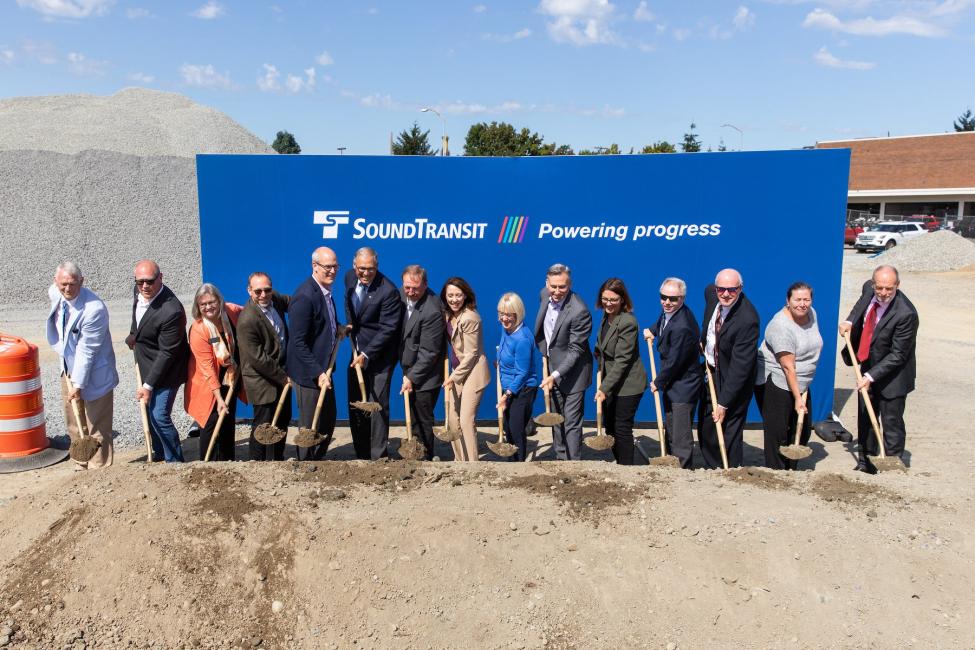 Shovels get light rail rolling
Recently, Sound Transit and partners broke ground on the Lynnwood Link Extension! It was a celebration for so many reasons:
Start of extending light rail into Snohomish County
Fruition of years of planning and conversations with stakeholders
Secured $1.17 billion Full Funding Grant Agreement (FFGA) from the Federal Transit Administration
Neighbors and I-5 commuters have already seen tree removal, noise wall removal, demolition and utility relocation work to get things started and can look forward to more progress to get riders from Lynnwood, Mountlake Terrace, Shoreline and north Seattle onto light rail in July 2024!
Sign up for station area construction alerts to stay up to date on the construction activities and progress happening near your favorite future station. 
Questions about construction? Drop by!
Sound Transit is a new neighbor from Lynnwood to Northgate. Come by this casual meet-and-greet to ask questions and meet some of the crew. 
There won't be a formal presentation, so stop by anytime! 
Can't make it? Don't worry, we will be hosting more of these drop-in events in the coming months to make sure you have more opportunities to connect with us. Sign up for station specific email updates to get more information on future drop-in events.