SR 520 nighttime lane/ramp closures planned for tree removal near Overlake Transit Center
Body
Construction crews working to build the East Link light rail extension plan to remove trees at night along eastbound SR 520 in Redmond. The work is scheduled from 10 p.m. to 5 a.m. nightly Wednesday, Aug. 16 through Friday, Aug. 18 and again on Monday, Aug. 21.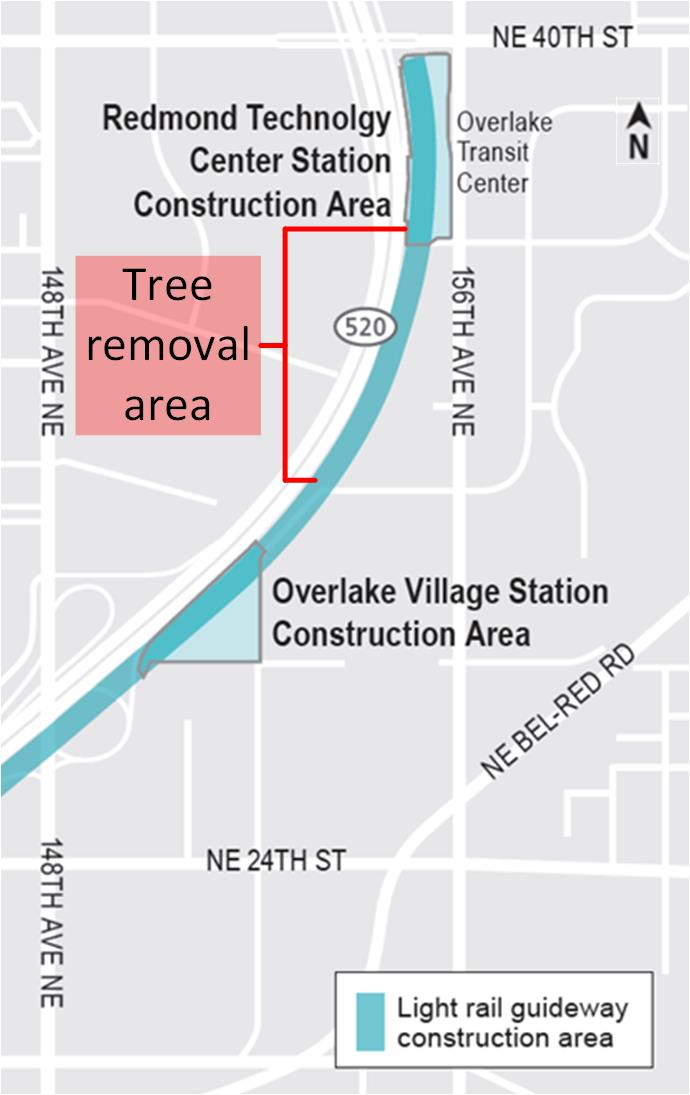 What to expect
The right lane of eastbound SR 520 will be closed north of 148th Avenue NE to NE 40th Street.
The eastbound SR 520 ramp to NE 40th Street and NE 51st Street will be closed. Drivers will follow a signed detour via 148th Avenue NE.
Tree removal equipment and crews working with lights to remove trees and other vegetation to make way for the future light rail guideway.