Summer 2014 Outreach Overview: Great conversations at summer fairs, festivals and community drop-in sessions
Body
The Lynnwood Link outreach team enjoyed talking with you at fairs, festivals and community drop-in sessions this summer! Whether at Tour de Terrace, Celebrate Shoreline, Edmonds Market, Lynnwood Farmers Market or a library near you, we had a chance to talk about the latest designs, review the project schedule, answer project related questions and discuss current service. We talked with approximately 1,000 residents and event attendees over the summer.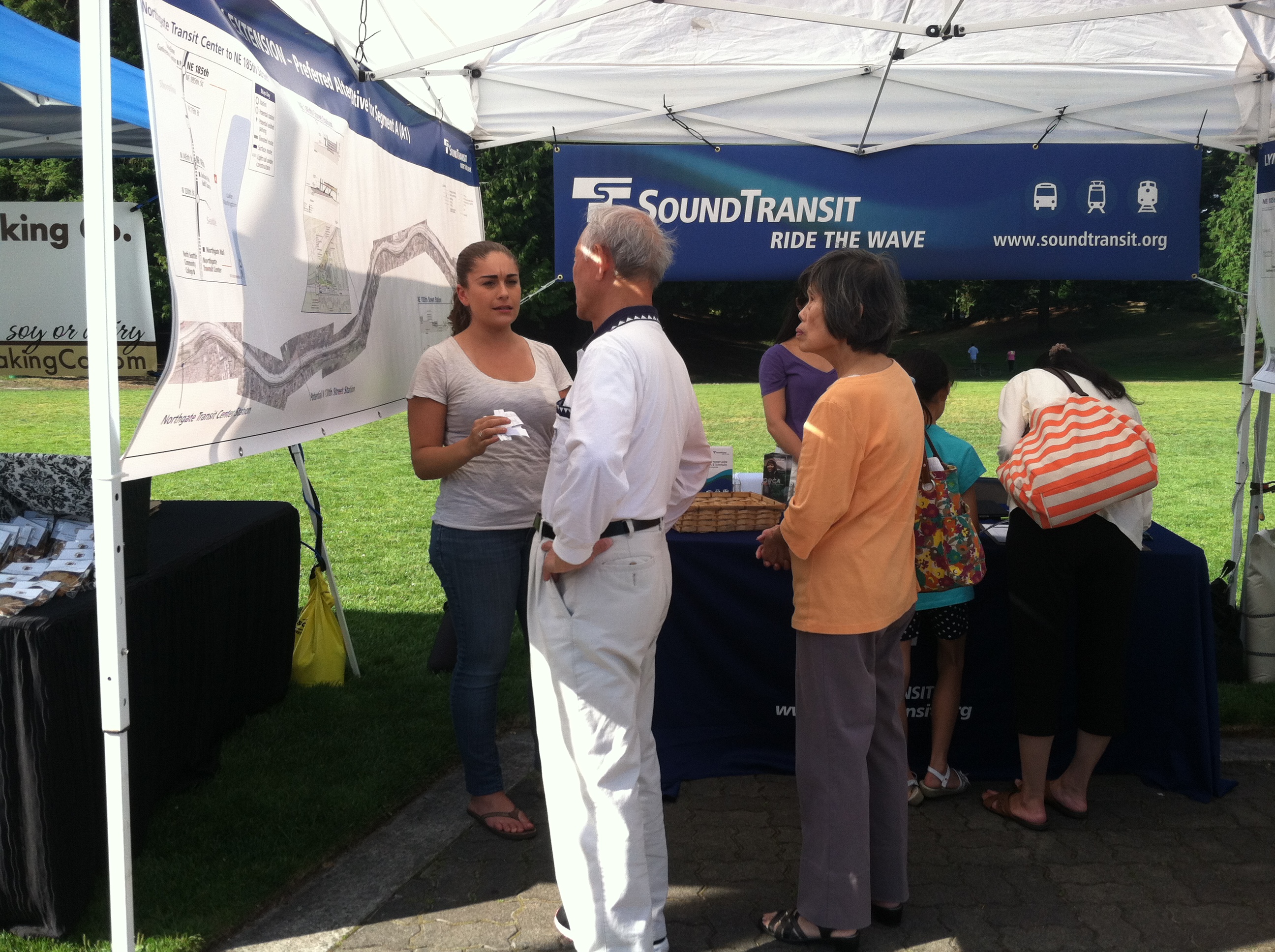 What are we hearing?
Excitement about project development and future service
Interest in the design details of potential stations
Questions about property impacts and the schedule
Did you know?
Many of the questions we received this summer were about travel times once the Lynnwood Link Extension is completed. Several people mentioned that they look forward to traveling to downtown Seattle and SeaTac Airport on Link light rail - so how long would it take?
Estimated travel time between Lynnwood Transit Center and downtown Seattle: about 30 minutes!
Estimated travel time between Lynnwood Transit Center and SeaTac Airport: about 1 hour!
All feedback we received is shared with the project team. Thanks for talking with us!