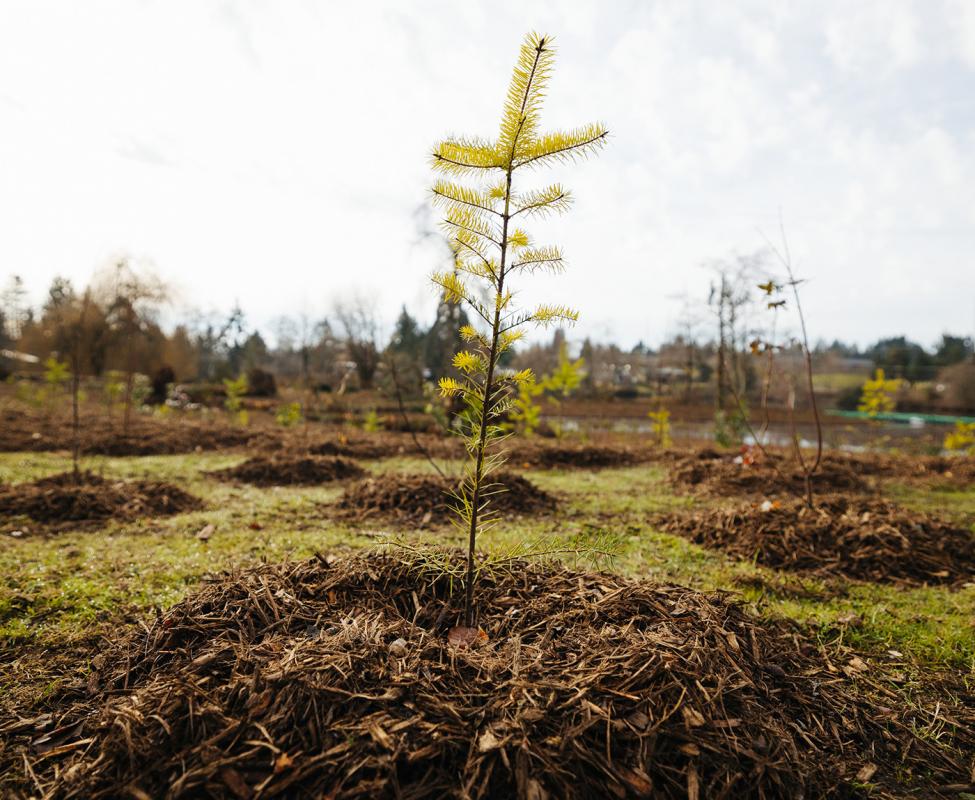 Tree and vegetation removal underway
We're moving forward with preparing for construction of the 7.8-mile Federal Way Link Extension. A portion of this work includes removing existing trees and clearing vegetation.
We'll remove approximately 8,600 trees for this project and replace them at a roughly 2:1 ratio, with more than 16,000 new trees. The majority of the trees removed are located in Washington State Department of Transportation right-of of-way between SeaTac and Federal Way, along I-5. We're removing these trees to create the pathway for Link construction and help keep our riders and employees safe by reducing the likelihood of trees falling on tracks or buildings.
We employ several strategies for replanting trees, including phased planting to allow replacement trees to begin growing earlier; planting trees in other locations that currently have low numbers of trees; planting in wetland and stream mitigation areas; salvaging small trees; and planting larger trees where appropriate. Sound Transit also prioritizes planting native and adaptive species of trees and other plants. 
Trees removed for the Federal Way Link Extension will become the property of the contractor and can be used for timber, mulch, compost and wood by-products. Our contractor has pledged to donate lumber to Habitat for Humanity as well as 1,000 trees annually to local jurisdictions along the light rail alignment over the course of the project.
Click here for more information on our tree removal and replacement program.