We hope to see you - join us in-person, starting tonight!
Body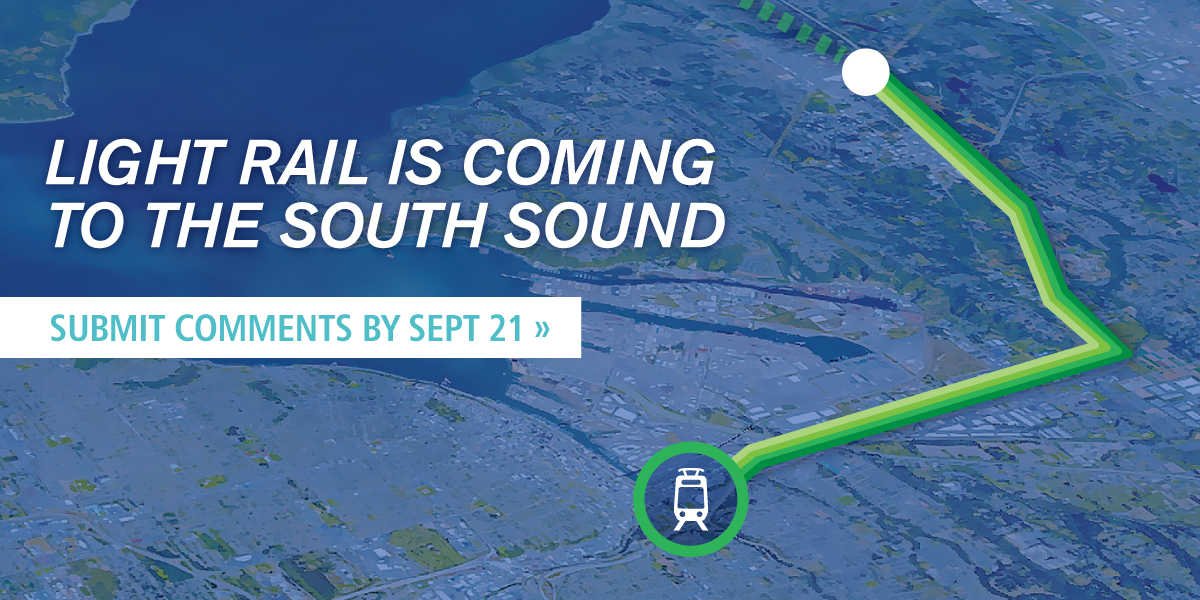 Attend an open house (6 – 8 p.m.) to learn more about the alternatives, speak to a Sound Transit representative and provide your comment.
Federal Way
Tuesday, Sept. 11 – Tonight
Federal Way Performing Arts and Event Center
31510 Pete von Reichbauer Way S.
Take Transit: 179, 181, 182, 183, 187, 193, 197, 402, 500, 501, 574, 577, 578, 901, 902, A Line
Fife
Wednesday, Sept. 12
Fife High School
5616 20th St. E.
Take Transit: 501
Tacoma
Wednesday, Sept. 19
Best Western Plus Tacoma Dome Hotel
2611 E. E Street
Take Transit: This location is one block south of Tacoma Dome Station, with bus, Sounder and Tacoma Link connections
See light rail routes and station locations online
At open houses last spring, Sound Transit's project team listened to your ideas and developed alternatives based on station location suggestions.
View the current route and station options at South Federal Way, Fife, East Tacoma and Tacoma Dome areas.
More about TDLE
The voter-approved system expansion extends regional light rail from Federal Way Transit Center to the Tacoma Dome Station area, with four stations at South Federal Way, Fife, East Tacoma and Tacoma Dome. Door-to-door, this project will mean 35 minutes from Tacoma Dome to SeaTac Airport; light rail will allow you to reliably fly through traffic. Light rail operations are expected to begin in 2030.