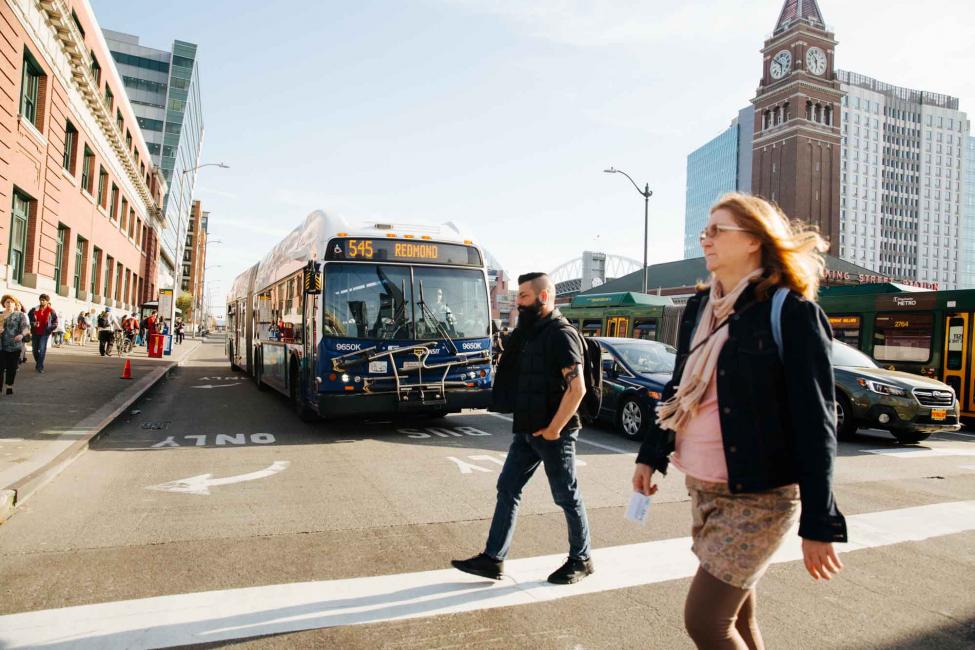 We're connecting more people to more places
Sound Transit builds and operates regional transit service throughout the urban areas of Pierce, King and Snohomish Counties.
Transit services include Link light rail; Sounder trains; ST Express Bus; Tacoma Link light rail; and soon, Bus Rapid Transit.
With voter-approval, Sound Transit is in the process of planning and building the most ambitious transit expansion in the country.
The public has many opportunities to shape Sound Transit service and the development of transit projects.
Sound Transit is governed by an 18-member Board of Directors.
Contact us or subscribe to updates below.