Rider safety & service levels
We've got you covered. Here are a few ways to keep yourself and others safe while riding. Sound Transit will continue to track ridership and increase bus and train services in order to meet demand and safety.
Cover your face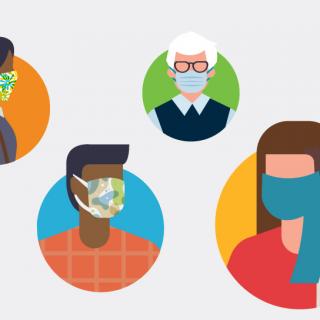 Wearing a mask is required for your health and safety when riding buses and trains and while waiting at the bus stop or station.
And we know, not everyone can wear a mask. Children under two or people with a disability that makes it hard to wear a face covering can still ride.
Learn more about the governor's mask orders and mask information from the Department of Health.