Sound Transit changes service twice a year, in March and September. Each fall Sound Transit publishes an annual service plan for public feedback and Board approval. The resulting plan informs the next two service changes before the cycle starts again.
There are two categories of service changes, major and minor, that require different levels of approval and outreach before we can implement them. For more details, see the full 2019 Service Implementation Plan.
September 2019 service changes
Changes begin Saturday, Sept. 21. Routes that do not have weekend service will change on Monday, Sept. 23.
ST Express
Route 522: Discontinue weekday westbound trip leaving Woodinville at 11:39 p.m. New weekday westbound trip leaving UW-Bothell at 8:25 a.m.
Route 542: New weekday trip departing Green Lake at 6:07 a.m.
Route 550: Minor schedule adjustments.
Route 554: A new stop at S. Jackson St. and Maynard Ave. S. will restore eastbound service to the Chinatown/International District neighborhood.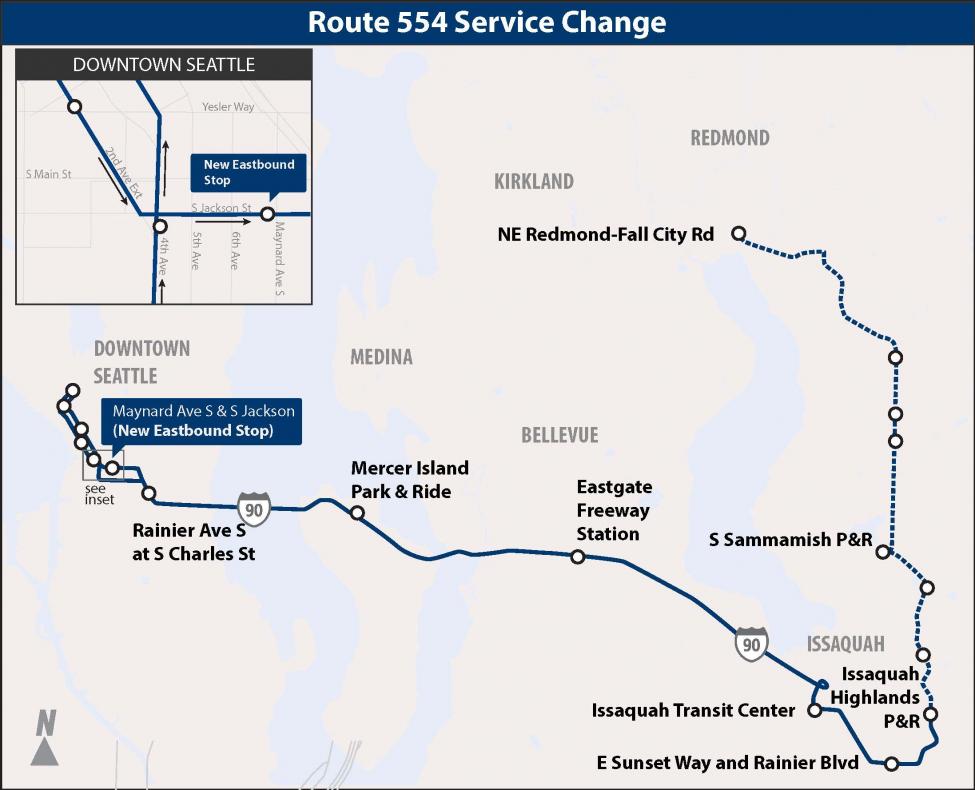 Route 560: Minor schedule adjustments.
Route 567: Minor schedule adjustments.
Route 577: New weekday trip departing Federal Way Transit Center at 4:45 a.m.
Sounder
Update timetables to indicate trains that operate during Reduced Weekday service on the day after Thanksgiving, Christmas Eve and New Year's Eve.
Link and Tacoma Link
NEW! Link line colors
To improve clarify as our system expands, Sound Transit is changing to a color system for naming Link light rail lines.
Link trains from Angle Lake to the University of Washington are now the Red Line. In 2021, the Red Line will open three new stations at Northgate, Roosevelt and the U District.
Tacoma Link trains are now the Orange Line. In 2022, the Orange Line will open six new stations in the Stadium and Hilltop neighborhoods.
In 2023, Sound Transit will open the Blue Line, with 10 new stations in Overlake, Bellevue, Mercer Island and Judkins Park. Trains will then share tracks with the Red Line serving all stations from downtown Seattle to Northgate.