ST Express buses travel between major cities in King, Snohomish and Pierce counties, offering limited-stop service primarily on interstate or state highway corridors. Some routes run only during the busiest commute times, while others run 20 hours a day, 7 days a week.
One-way fares
Fare type
One-county fare
Multi-county fare
Adult
(age 19-64)
$2.75
$3.75
Senior/Disabled*
(age 65-plus or qualifying disability)
$1
$1
Youth
(age 6-18)
$1.50
$1.50
LIFT Adult**
$1.50
$1.50
* Requires Regional Reduced Fare Permit.
** Requires ORCA LIFT.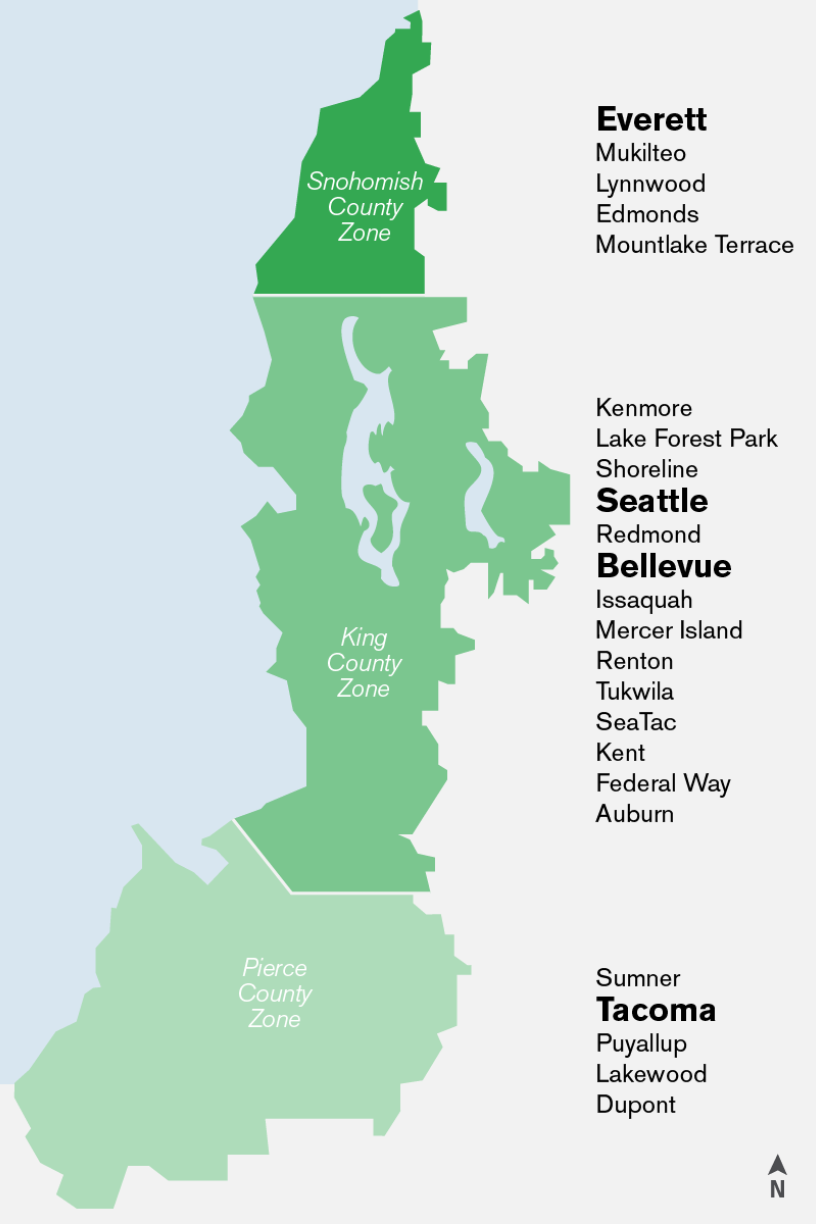 How to pay
Pay as you enter the bus.
Cash - bus drivers do not carry change, so you will need exact fare.
ORCA card - Tap your card as you board.
Transit Go Ticket app - download in the app store, set-up your account and buy tickets ahead of time. Activate your purchased tickets prior to boarding the train, and show your screen to the fare enforcement officer if asked.
Bus tickets
Sound Transit does not have a regional bus ticket program. Retail bus tickets sold by Community Transit are valid only on the ST Express routes operated by Community Transit (510, 511, 512, 513, 532, 535). King County Metro Bus (KCM) tickets are valid only on ST Express Routes operated by KCM. (522, 540, 542, 545, 550, 554, 555, 556). Neither are valid on Sounder trains or Link light rail.