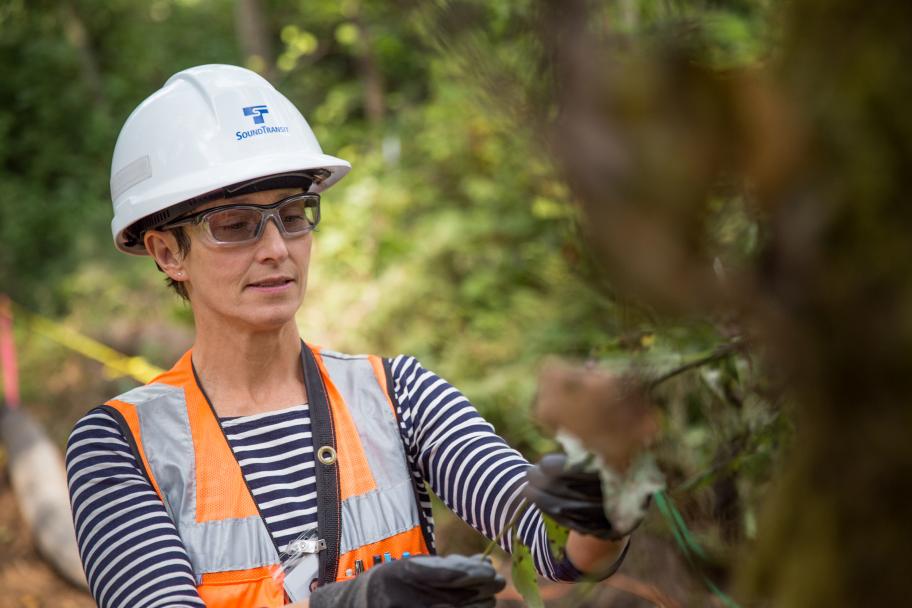 Sustainability makes tomorrow better than today
Sound Transit supports people, planet and prosperity by providing affordable, environmentally-friendly public transit that connect residents to where they live, work and play.
Sustainability is part of our daily business to enhance regional quality of life by:
Reducing car trips by carrying more riders.
Supporting smart regional growth.
Fostering transit-oriented development and improved transit access.
Designing and building greener projects.
Operating fleets and facilities more efficiently.
Continually improving
Sound Transit maintains an internationally certified (ISO 14001) Environmental and Sustainability Management System (ESMS) to be accountable for controlling environmental impacts, maintaining environmental compliance and demonstrating performance improvement.
You can review our 2018 sustainability targets here.
2017 Sustainability Progress Report
The 2017 Sustainability Progress Report provides a snapshot of the agency's progress in making transit sustainable for Central Puget Sound region.
Contact
Perry Weinberg
Director, Office of Environmental Affairs and Sustainability and Senior Legal Counsel
perry.weinberg@soundtransit.org, 206-689-4931
More information on Sound Transit's Sustainability Initiative or ESMS: esms@soundtransit.org