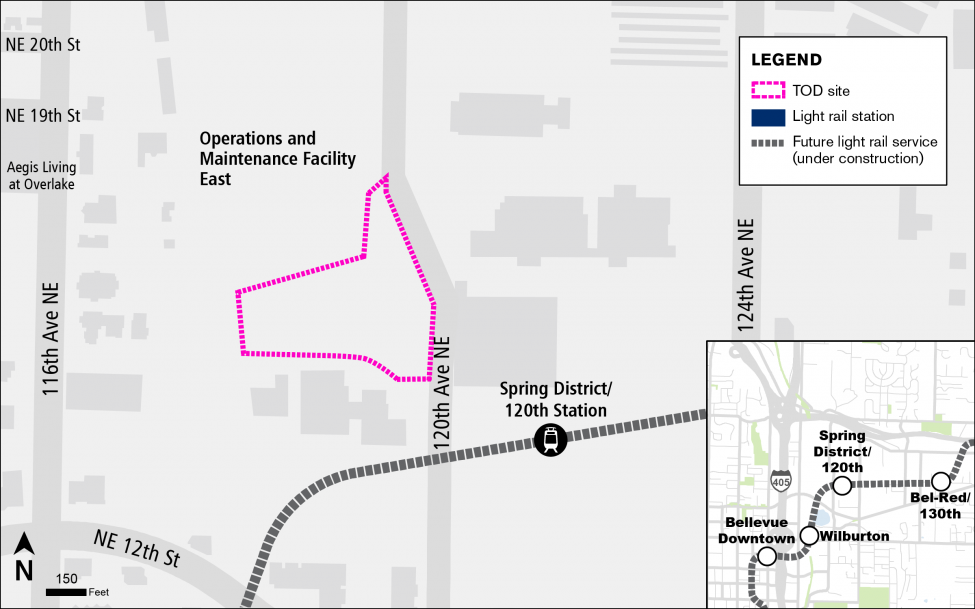 Proposal submittal period closed February 25, 2020.
For a quick snapshot of the development opportunity, view the project flyer.
Sound Transit acquired property to stage construction of the Operations and Maintenance Facility East. When OMF East construction is complete, 6.88 acres of land will be available for TOD. Sound Transit partnered with the City of Bellevue to permit approximately 1.11 million square feet of TOD through a Master Development Plan. The MDP includes six buildings containing a mix of office, multi-family residential and retail, as well as supporting infrastructure, public space and amenities.
The site is located across the street from the Spring District, an emerging 36-acre master planned development that is home to REI headquarters, Facebook offices, hundreds of apartments and the Global Innovation Exchange, an educational partnership between the University of Washington, Tsinghua University, and Microsoft. The Blue Line's Spring District/120th Station will make it easy for riders to connect to this growing neighborhood starting in 2023.
Facts
Opening date: TBD

Affordability: Approximately 110,000 square feet of affordable apartment space is permitted through the MDP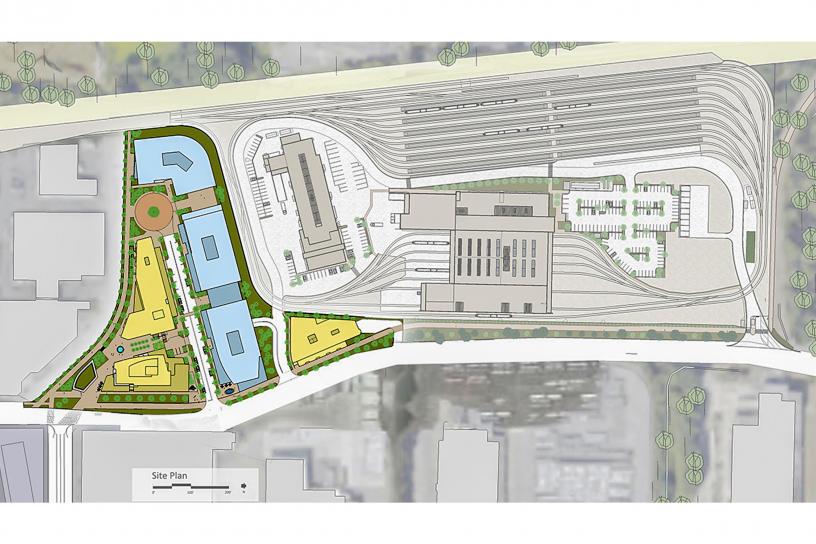 TOD site plan including OMF East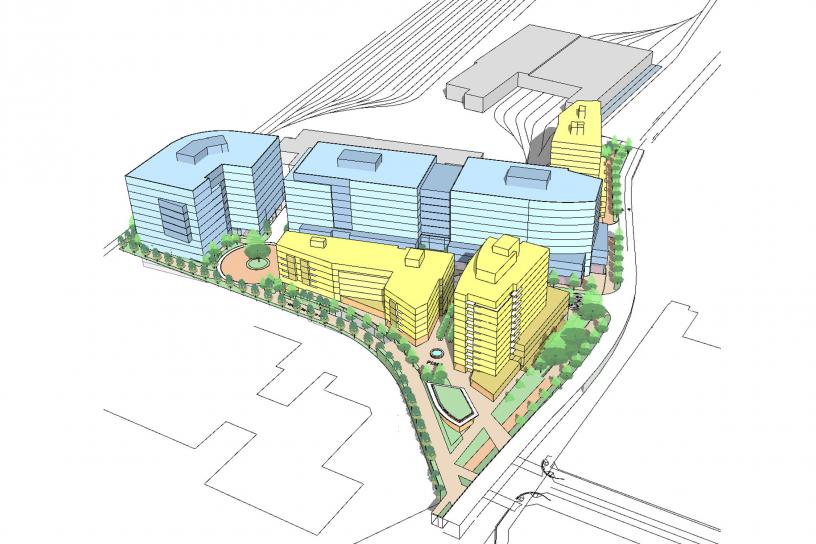 TOD perspective looking northwest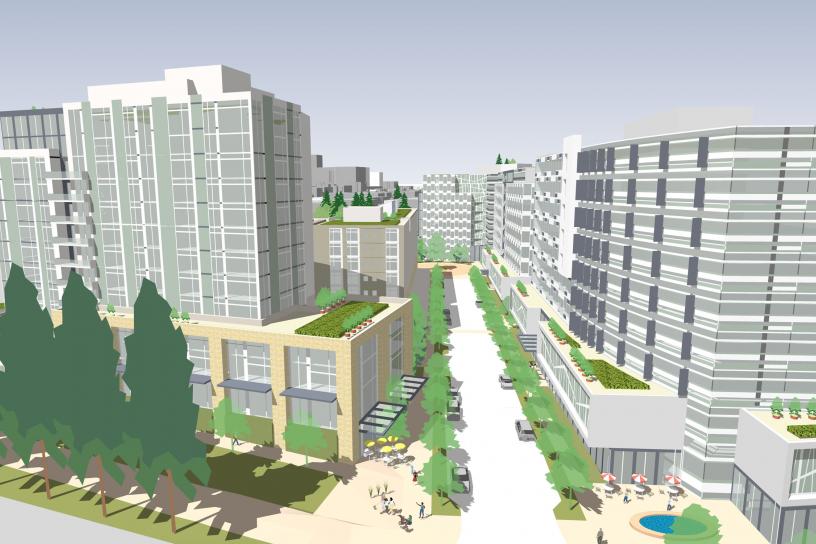 TOD rendering looking west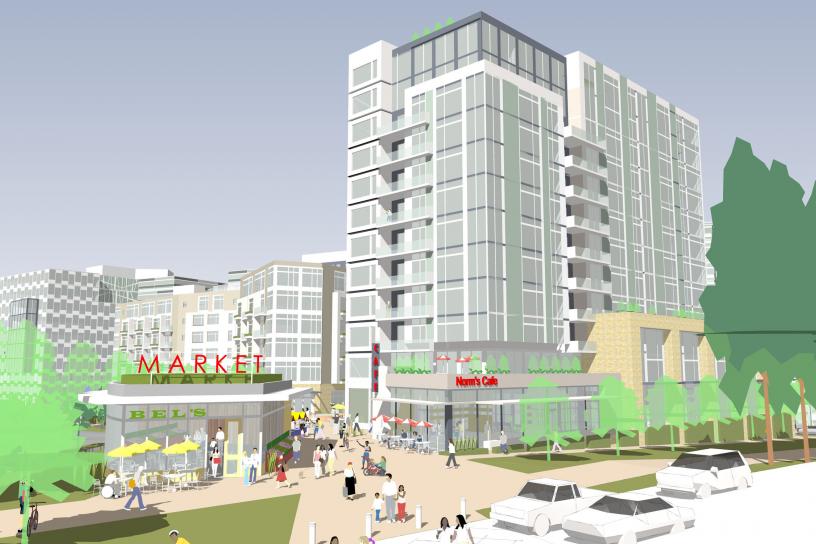 TOD from Spring District/120th Station area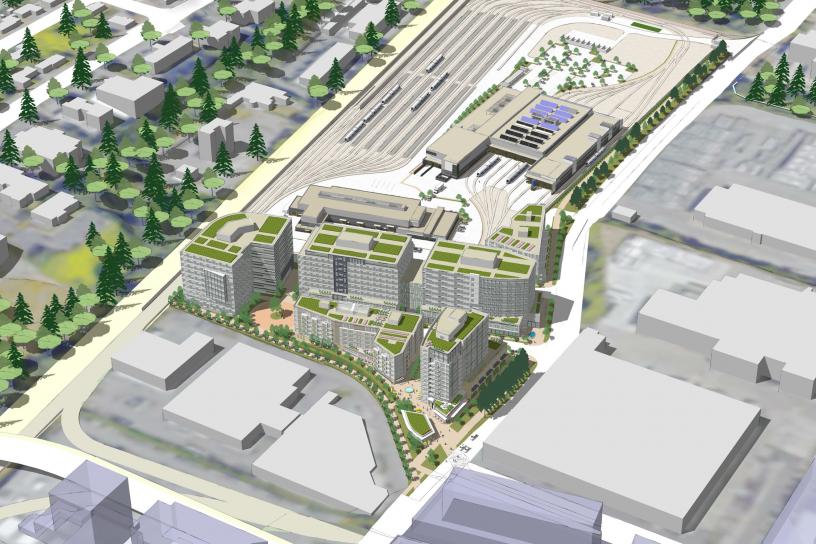 TOD and OMF East perspective looking northwest
Image

Image

Image

Image

Image