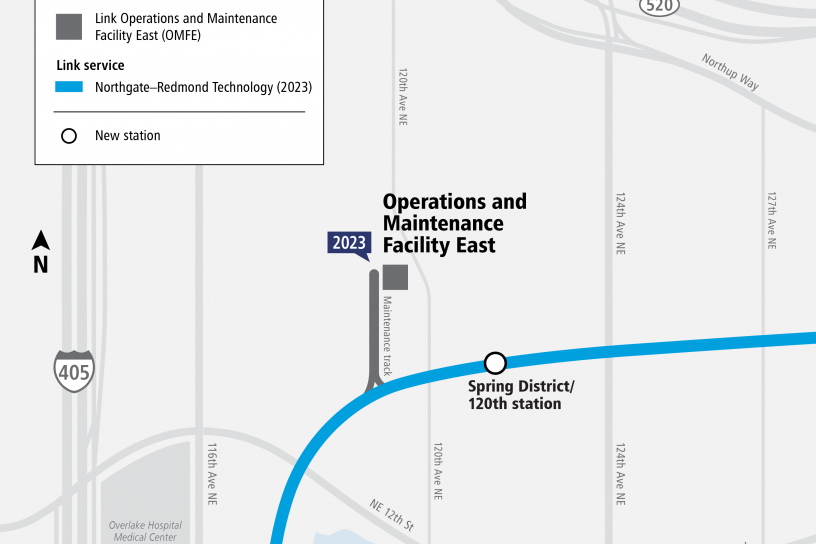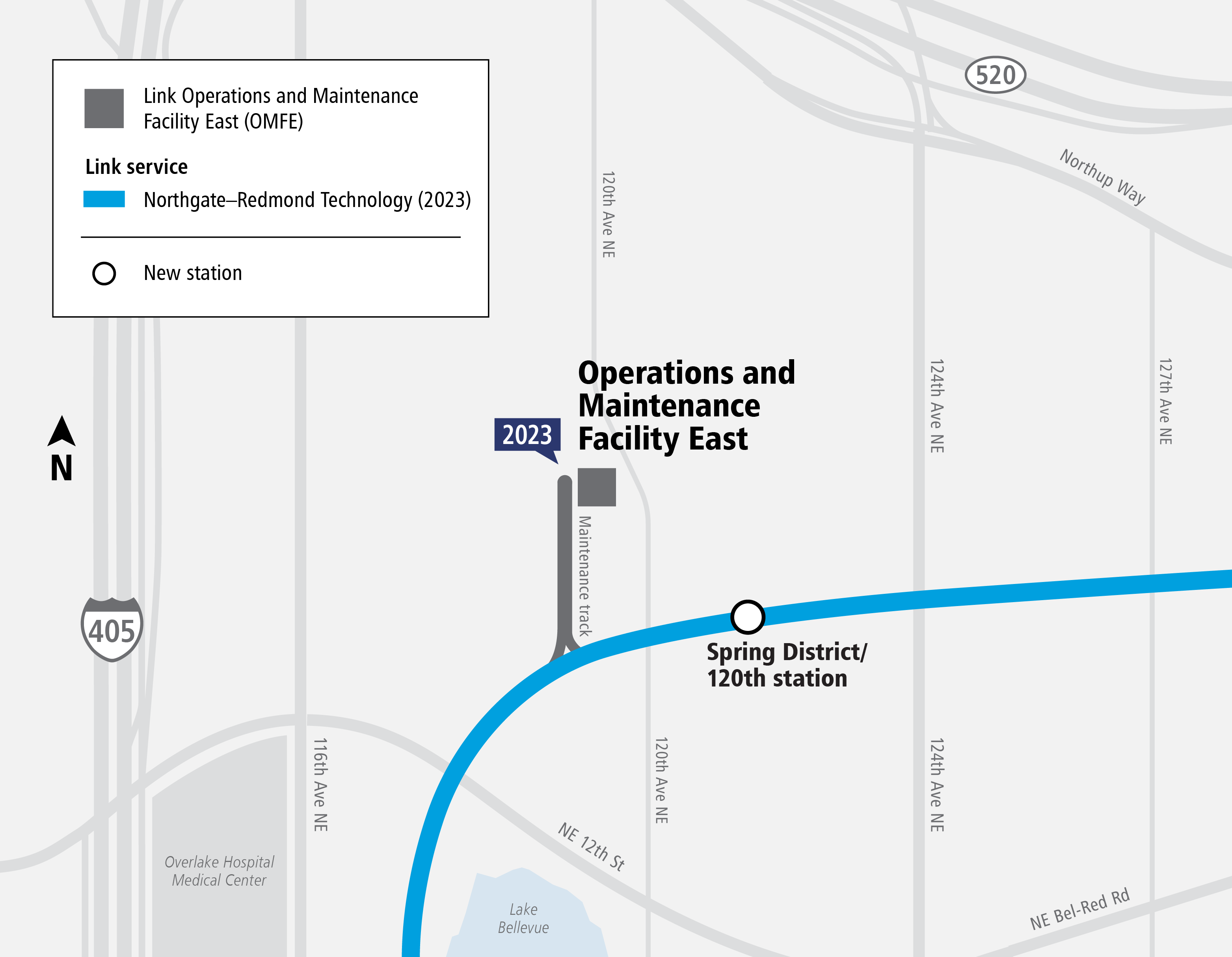 Project updates
Get the latest on this project in your inbox.
Overview
Sound Transit has completed the Link Operations and Maintenance Facility: East (OMF East) in the City of Bellevue to support the region's growing light rail fleet. When service extends to Bellevue, Mercer Island, and Redmond (2023), and Lynnwood and Federal Way (2024), the light rail system will more than double in size and the light rail fleet will more than triple from 62 to 214 vehicles.
Once East Link opens for service in 2023, Sound Transit will guarantee a safe, clean and comfortable ride for our passengers by cleaning and maintaining these vehicles at the OMF East every night. This new eastside facility supplements Sound Transit's existing Link OMF Central in Seattle's SODO neighborhood.
Transit Oriented Development opportunity
Working with the city of Bellevue and community partners since 2014, Sound Transit incorporates transit oriented development (TOD) at the OMF East, consistent with local plans and new housing, office, and retail projects coming to the Spring District. Envisioned as a mix of affordable housing, market-rate apartments, office, retail and public space, TOD at the OMF East will contribute to the emerging Spring District neighborhood in the Bel-Red Corridor. The Sound Transit Board approved the agency moving forward to identify a development partner through a competitive procurement process. The City of Bellevue and Sound Transit contributed approximately two acres of land at no cost, while King County and ARCH (A Regional Coalition for Housing) committed a combined $14 million to support affordable housing development on the site as part of the request for proposals (RFP). The deadline for RFP responses ended in June 2020 and the evaluation of responses is underway.
Visit the TOD website more information on the Spring District/120th Station TOD opportunity.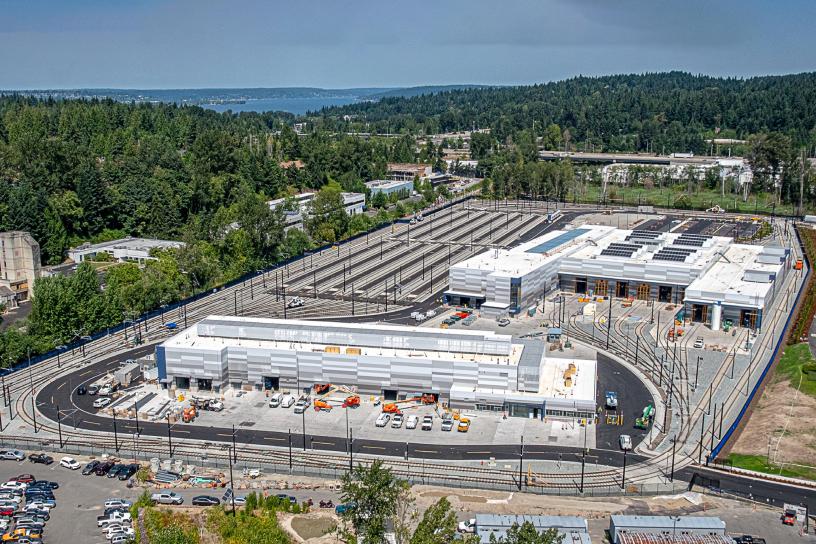 OMFE Construction aerial view
When East Link starts running in 2023, light rail vehicles will come hear each night to be cleaned and maintained.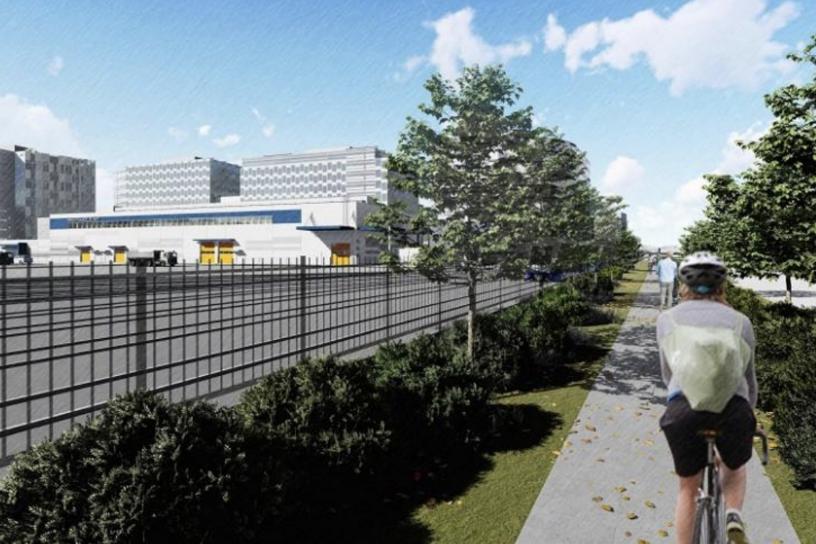 OMFE
The Eastrail bike path runs alongside the OMFE.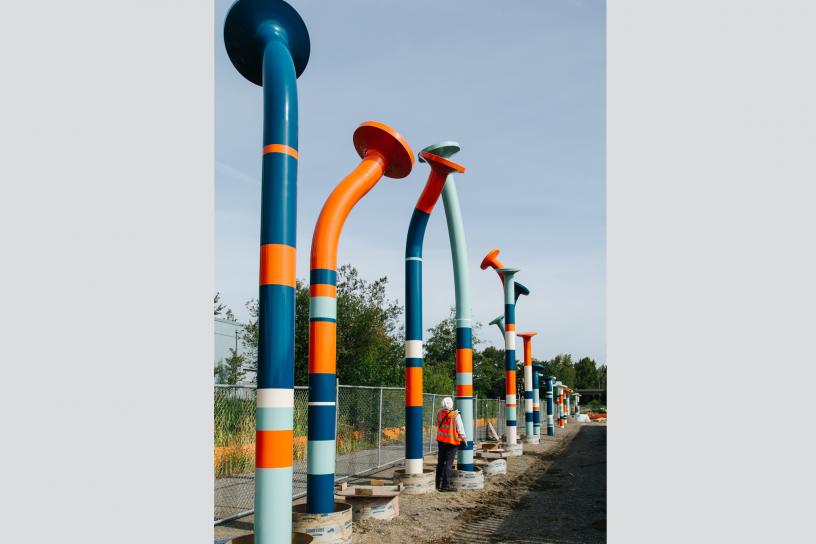 OMFE Artwork
Individual sculptures form a palisade of painted metal poles with bent tops, which from a distance suggests bent nails or mushroom-like forms. The shapes left after a popular nail driving game inspired the artist. (installation image)
©Christian Moeller, "Nails", Sound Transit, OMFE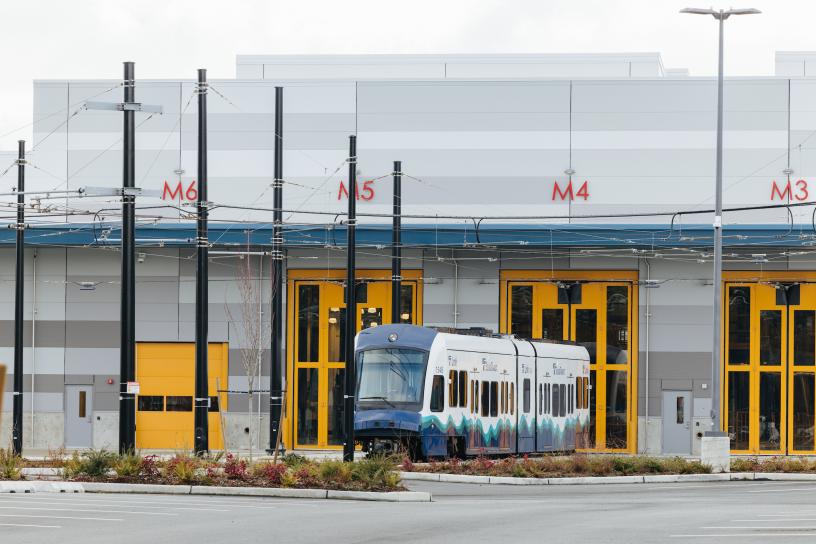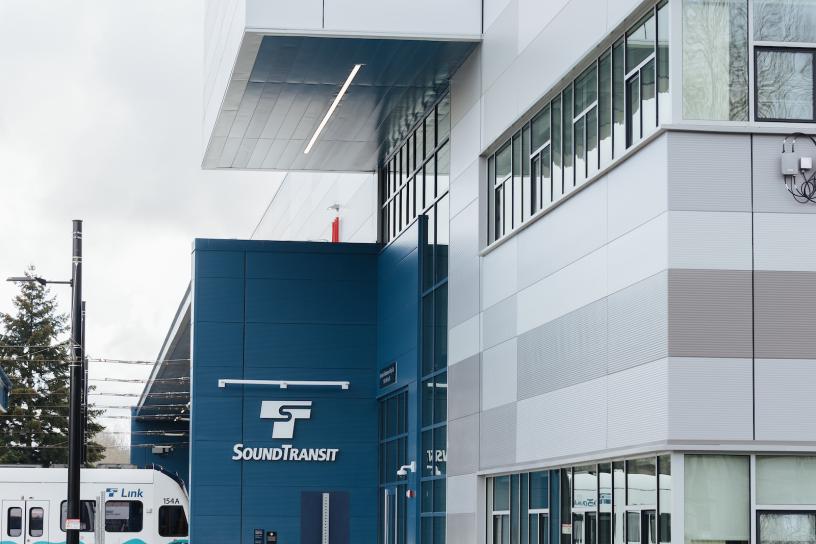 Image

Image

Image

Image

Image