Operations and Maintenance Facility South project updates
Get the latest on this project in your inbox.
Overview
An OMF is where trains go for cleaning, storage and maintenance and operates 24 hours a day, 365 days a year. Expanding the Sound Transit voter-approved light rail system requires the building of an Operations and Maintenance Facility (OMF) South by 2026 to receive, store and service a larger fleet of trains. Sound Transit requires approximately 40-50 relatively flat acres (for reference, one football field is 1.3 acres) that are near an operating light rail line.

Sound Transit currently operates a central OMF at South Forest Street in Seattle. The agency is building a second facility in Bellevue and will build an additional OMF in the north corridor as part of system expansion plans.  
What are the benefits of the OMF South?
Ensures thousands of passengers have clean, well-maintained trains. The agency suspends service every night between 1-5 a.m. so trains can receive cleaning and servicing.
Enables nightly safety inspections of light rail tracks.
Creates living-wage jobs for more than 300 people.
Current project status
Thanks to everyone who provided public comments for the OMF South project during the EIS scoping period from Feb. 19 to April 1 of 2019. 

Sound Transit compiled your feedback during this official comment period into a Scoping Summary Report. On May 23rd, the Sound Transit Board of Directors identified three sites to study in the Draft EIS. 

The Draft EIS analyzes and documents the OMF South site alternatives' potential impacts to the natural and built environment and proposes ways to mitigate unavoidable impacts. During this current phase, additional conceptual design work will occur, with potential changes to site configurations.
What can I expect as a project neighbor?
If you are a resident, business or property owner near an OMF South site, we encourage you to sign up for project email updates.
The Environmental Impact Statement (EIS) will evaluate property impacts of potential sites in detail. You will have opportunities to comment on the Draft EIS.
The Sound Transit Board will select a location for the OMF South following issue of the Final EIS in 2021.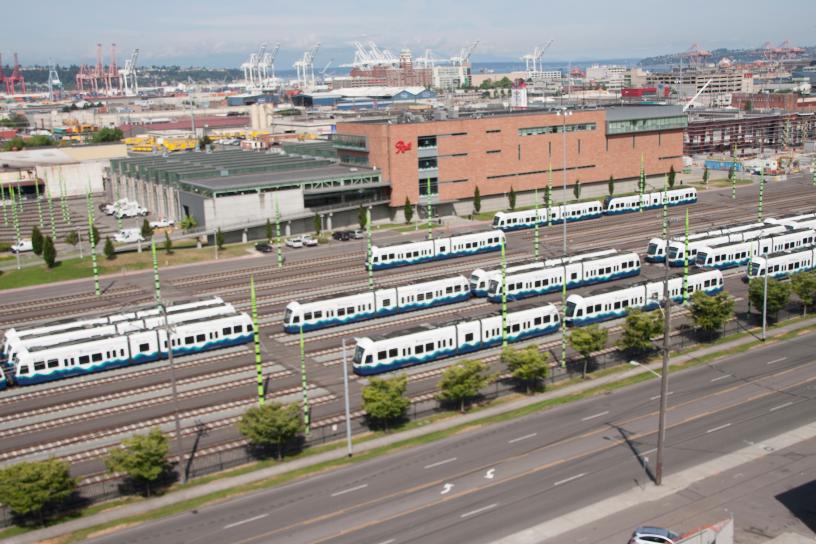 Aerial view of the Operations and Maintenance Facility in Seattle.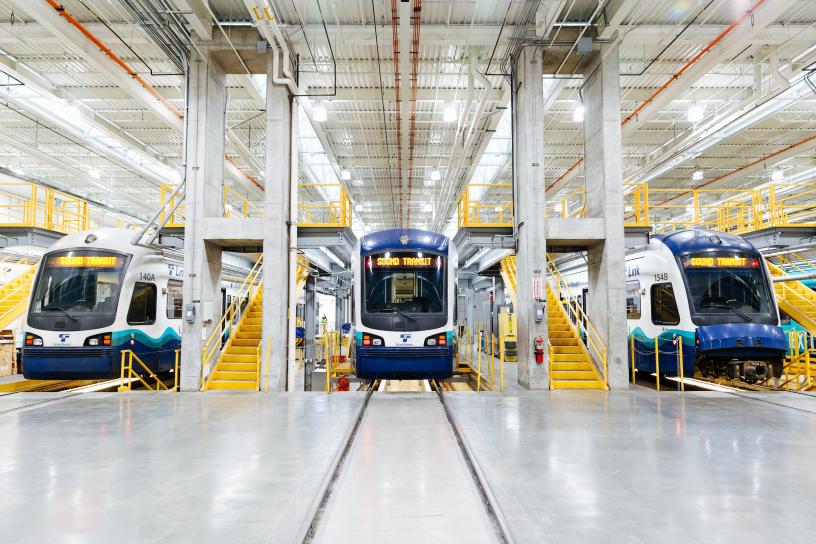 An inside look at the Operations and Maintenance Facility in Seattle.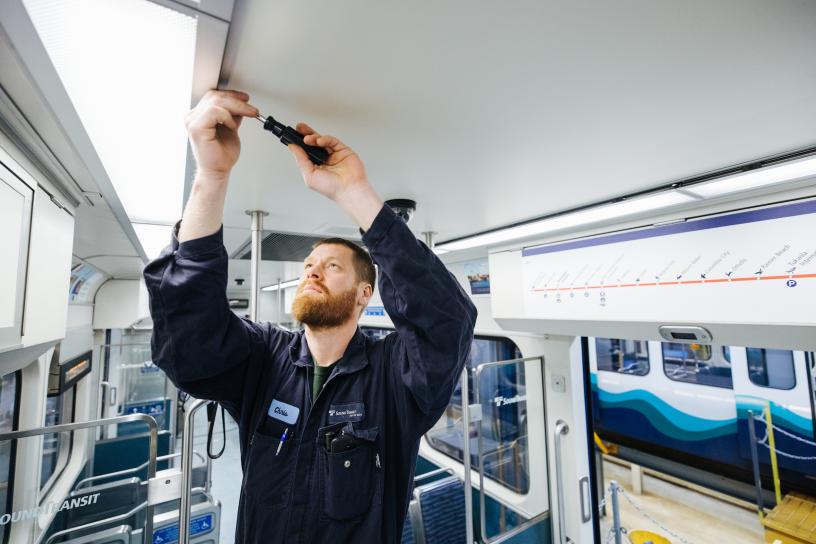 Workers perform maintenance on Link light rail trains every night at the Operations and Maintenance Facility in Seattle.
Image

Image

Image