Operations and Maintenance Facility South project updates
Get the latest on this project in your inbox.
Overview
An OMF is where trains go for cleaning, storage and maintenance and operates 24 hours a day, 365 days a year. Light rail can't operate effectively in the South Sound without an additional OMF in South King County. Finding sites is challenging, as Sound Transit requires at least 30 relatively flat acres (for reference, 1 football field is 1.3 acres) that are near an operating light rail line, with specific site conditions often pushing the acreage requirement higher. 
One OMF currently exists in Seattle, and another facility is under construction in Bellevue. To accommodate additional vehicles for the future 116-mile voter-approved regional light rail system, the system requires an additional OMF in the South Sound and one in Sound Transit's North Corridor. 
What are the benefits of the OMF South?
Ensures thousands of passengers have clean, well-maintained trains. Trains receive cleaning and servicing between 1-5 a.m.
Enables nightly safety inspections of light rail tracks.
Employment: When the OMF South opens in 2026, it will create high-quality jobs for more than 300 people.
Current project status
Thanks to everyone who provided comments for the Operations and Maintenance Facility (OMF) South project during the public comment or "scoping" period from February 19th to April 1st.
Your feedback during this official comment period was compiled into a scoping summary report. On May 23rd, the Sound Transit Board of Directors selected sites to study in a Draft Environmental Impact Statement (EIS) for the OMF South. This action followed an outpouring of public input, particularly during our scoping period. Check out a map of the sites being studied.
What can I expect as a project neighbor?
If you are a resident, business or property owner near an OMF South site, we encourage you to sign up for project email updates.
The Environmental Impact Statement (EIS) will evaluate property impacts of potential sites in detail. You will have opportunities to comment on the Draft EIS.
The Sound Transit Board will select a location for then OMF South following issue of the Final EIS in 2021.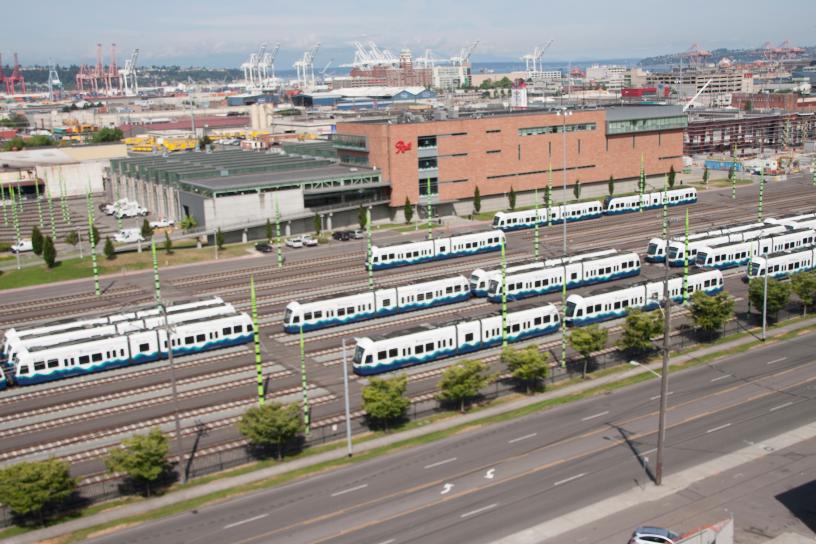 Aerial view of the Operations and Maintenance Facility in Seattle.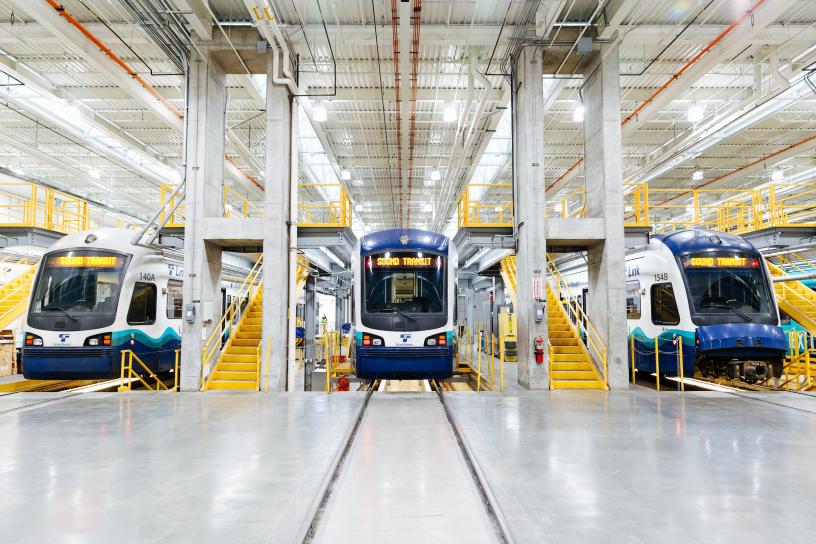 An inside look at the Operations and Maintenance Facility in Seattle.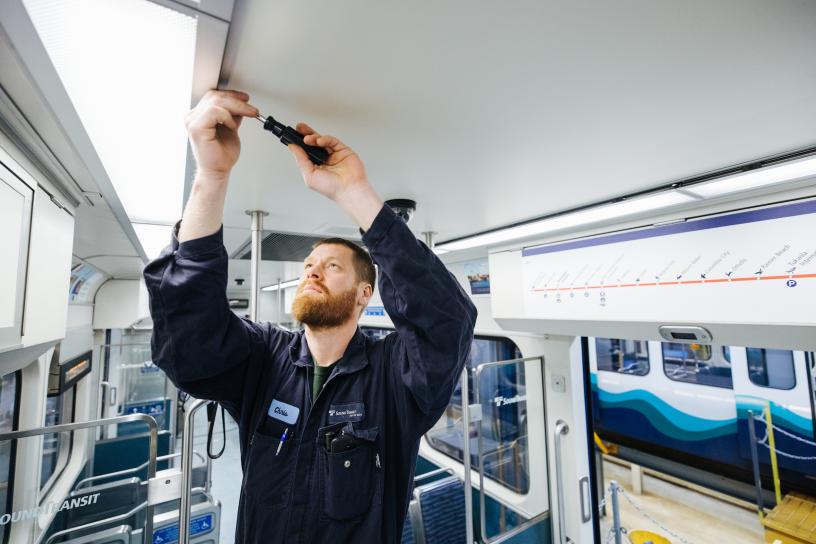 Workers perform maintenance on Link light rail trains every night at the Operations and Maintenance Facility in Seattle.
Image

Image

Image