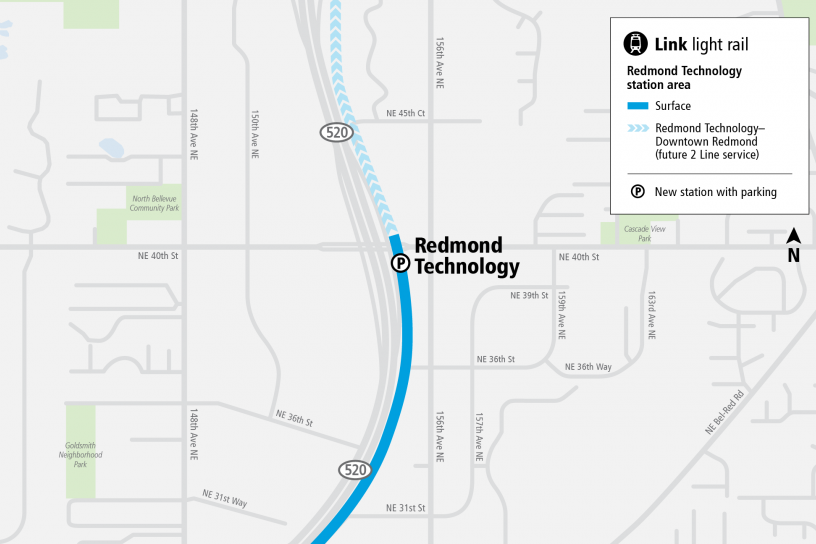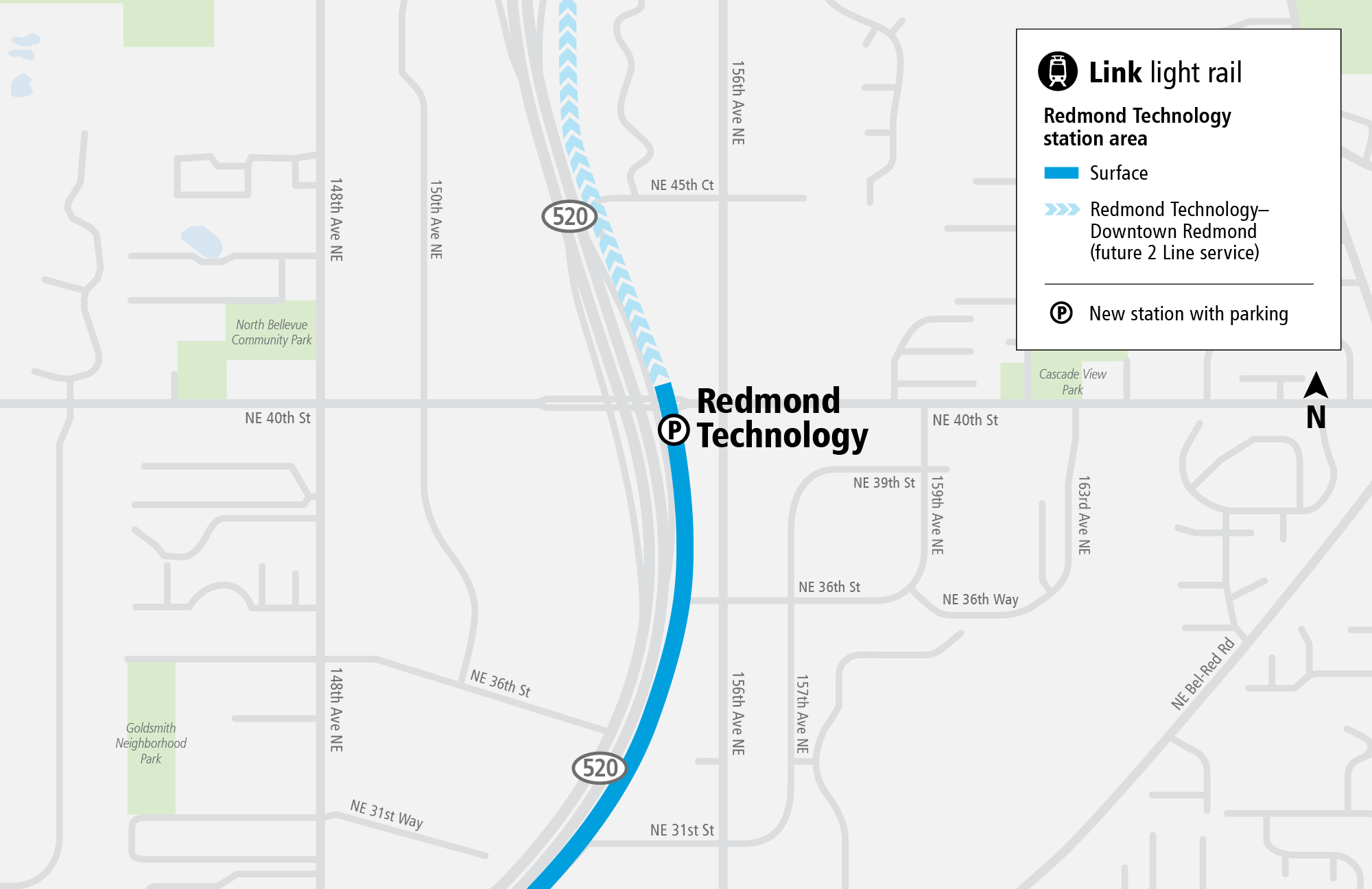 Project updates
Get the latest on this project in your inbox.
Overview
Located along SR 520 at the Overlake Transit Center site, this station provides increased parking for 300 cars and covered facilities for 100 bicycles. A bicycle/pedestrian bridge designed and funded by Microsoft spans SR 520, connecting the station to jobs and housing north of the freeway. This is the final station for the East Link Extension that opens in 2023. Extending the line to downtown Redmond, two additional stations open in 2024.
Travel time: Overlake Transit Center to Mercer Island - 20 minutes
Station art
PROJECT: Bus Transit Center - Garage Ceiling
ARTIST: Kate Sweeney (Seattle, WA)
DESCRIPTION: The algorithm known as the Apollonian Gasket serves as the organizing structure of Sweeney's work – a nod to the technology community surrounding the station. The algorithm, named after the mathematician Apollonius of Perga, is a fractal generated from a collection of tangent circles contained within a single larger circle. The sculptures will hang like clouds over the bus waiting areas, creating a lively and engaging space for patrons transferring between buses and light rail.
PROJECT: Plaza 
ARTIST: Dan Webb (Seattle, WA)
DESCRIPTION: Webb is working on a monumental stone sculpture for the Redmond Technology Station's north entrance. An accomplished wood sculptor, Webb has taken the opportunity of this commission to explore a material better suited for an outdoor location: granite. Webb will cut his sculpture from a massive Cascade granite boulder, and will appear as if it is pushing itself apart with carved hands that emerge from within.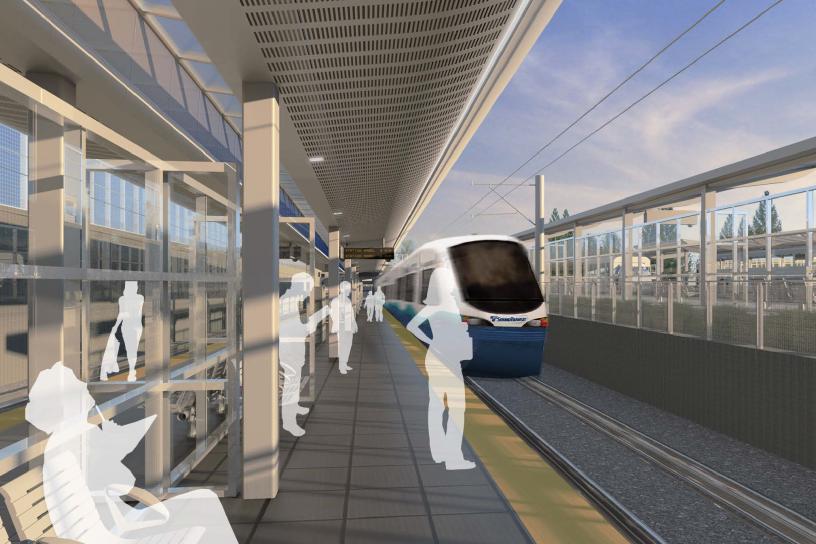 Redmond Technology Station
The ride from here to downtown Seattle takes 35 minutes.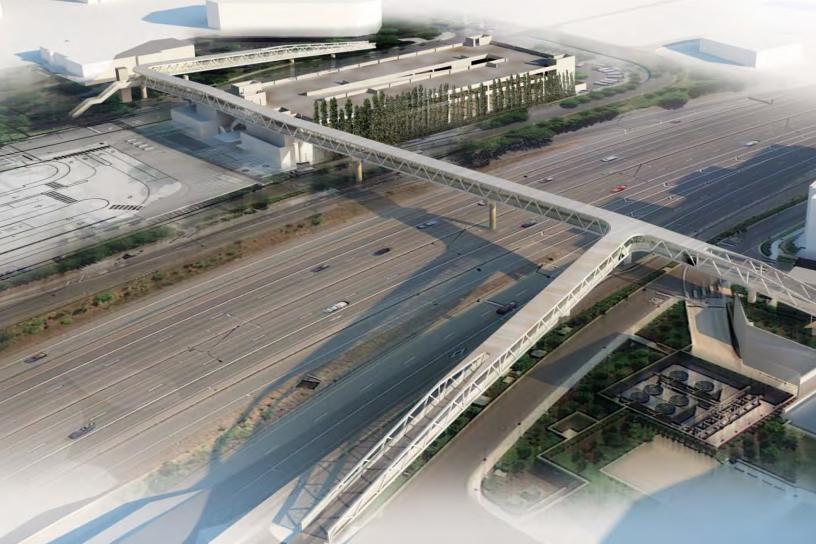 Redmond Technology Station bridge aerial view
This station is the end of the line until the Downtown Redmond Extension opens one year later.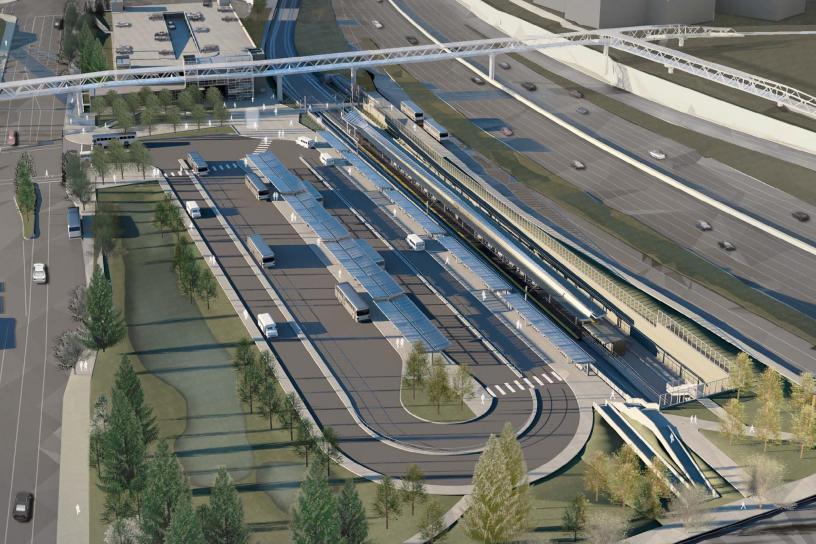 Redmond Technology Station aerial view
The bus loop brings riders to the station's front door.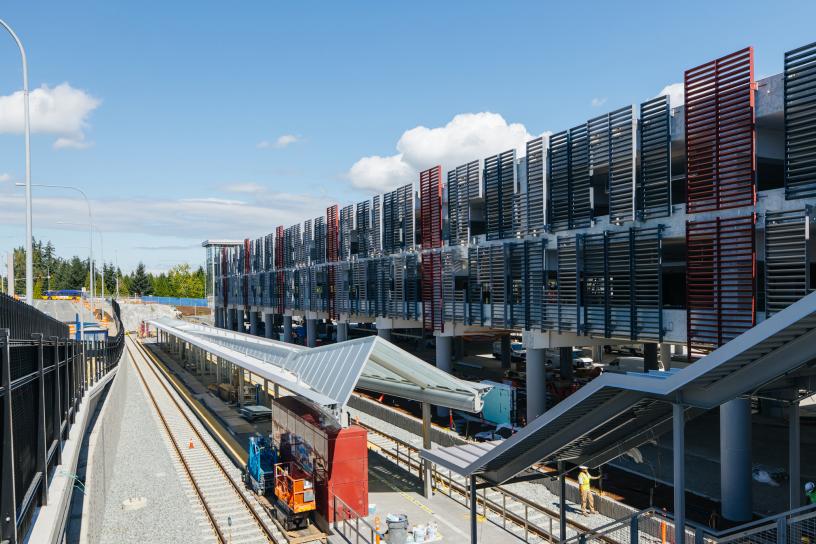 Redmond Technology Station construction
The adjacent parking garage has space for 300 cars.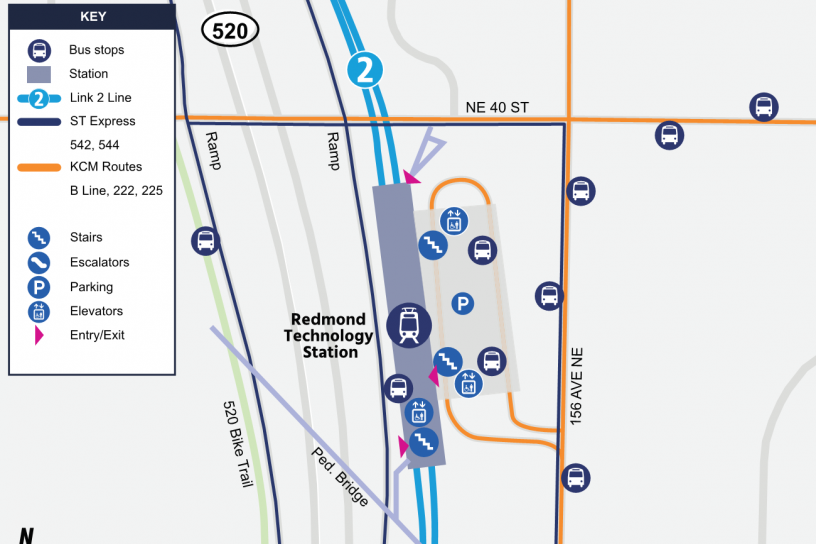 Site map for Redmond Technology Station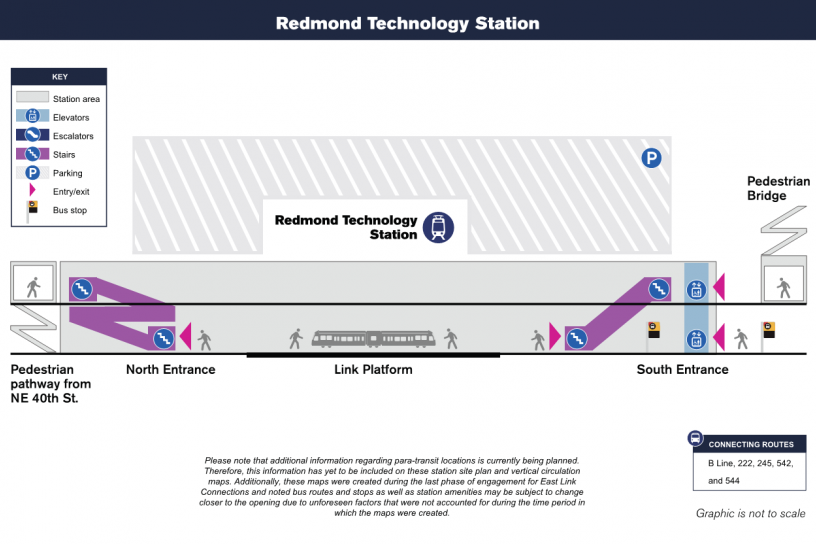 Vertical Circulation Map for Redmond Technology Station
Image

Image

Image

Image

Image

Image