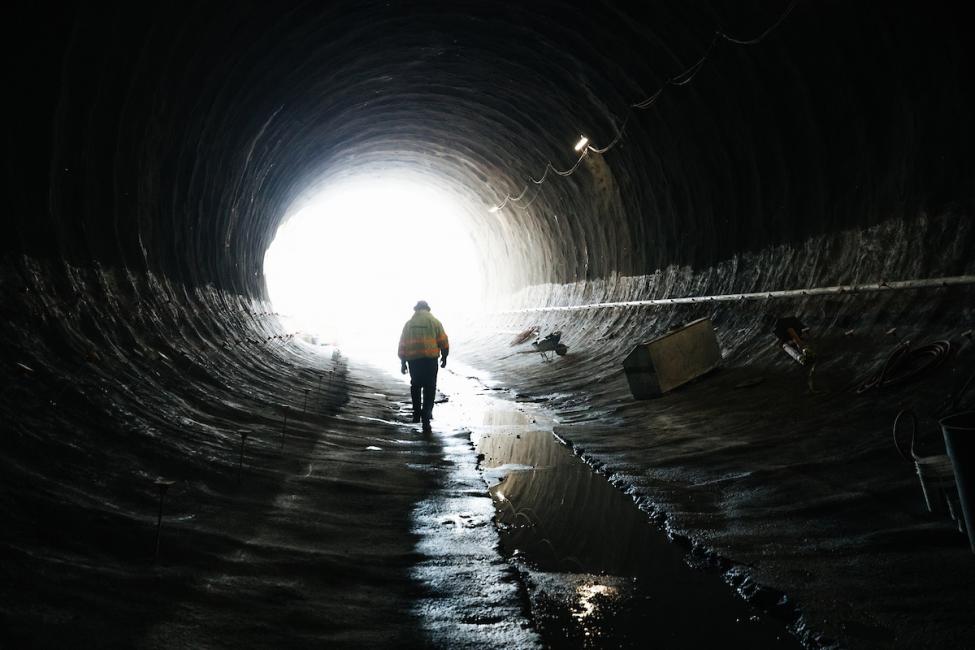 Fresh pics: Going underground in Bellevue with East Link light rail
Body
Amid all of the hype around tunnels this month, we here at The Platform thought it would be a fitting time to check in on the progress of the new light rail tunnel construction under downtown Bellevue. 
The tunnel is part of the East Link light rail extension opening in 2023. 
The new line includes 10 stations connecting Seattle, Mercer Island, Bellevue and the Overlake area near the Microsoft campus.
Trips from downtown Bellevue to the International District/Chinatown Station in Seattle will take 20 minutes, no matter how bad traffic is on Interstate 90.
Mining the new tunnel finished last summer.
Since then, crews have been working about 16 hours a day in two shifts installing waterproofing membranes, placing steel reinforcing bars and pouring concrete for the track bed. 
Here's a look at their work. 
Check out this story for more photos and information about how contractors mined the new Bellevue Downtown tunnel.
Join the East Link Facebook group to stay up to speed on construction in the tunnel and everywhere else along the East Link line.