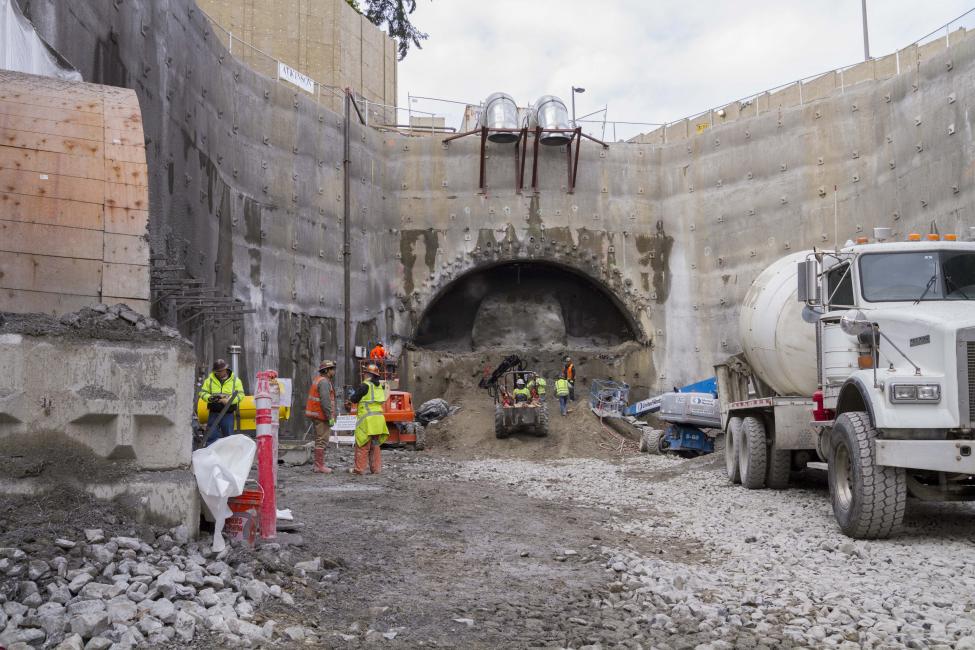 Getting dirty under downtown Bellevue for East Link light rail
Body
Sound Transit contractors are tunneling under busy downtown Bellevue and are doing so without once using a big tunnel boring machine.
The light rail tunnel now under construction will connect the East Main light rail station at 112th Avenue SE and Main Street to the Downtown Bellevue light rail station at NE 6th Street near the existing Bellevue Transit Center.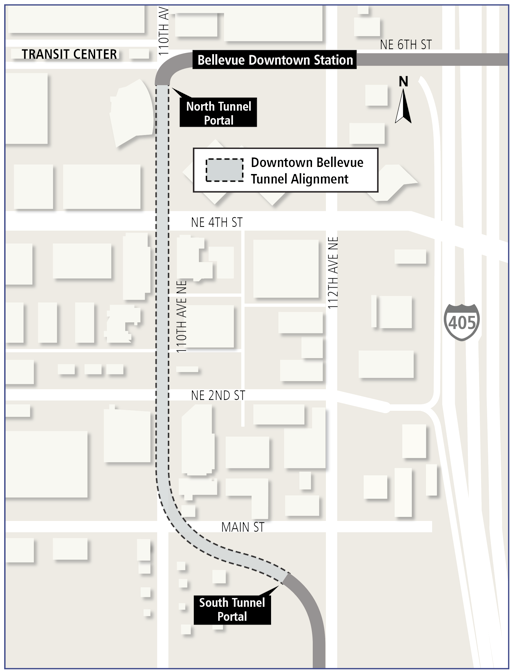 Building any light rail tunnel is a challenge. But, instead of a tunnel boring machine, Sound Transit is using the Sequential Excavation Method (SEM), a time-tested way of digging shorter light rail tunnels. That makes it ideal for digging the half-mile-long East Link tunnel. This method minimizes disruption to surface streets, homes and businesses. It also cuts truck traffic and reduces noise and dust around the construction site.
Sound Transit used SEM to successfully dig its Beacon Hill light rail station several years ago and now some of those same experts are working on the Bellevue tunnel.
The Sequential Excavation Method follows these steps:
First, excavators begin digging out a small section of the tunnel. That soil is removed.
Reinforcing lattice girders are installed.
Pressurized concrete, called shotcrete, is sprayed onto the tunnel sides, ceiling and floor.
This process is repeated. Finally, the entire tunnel is covered with waterproofing and an additional layer of one-foot thick concrete.
The Bellevue tunnel is part of the 14-mile, 10-station East Link light rail extension that is under construction. When it opens in 2023, East Link passengers will have a reliable 20-minute ride from Bellevue to downtown Seattle. That includes riding in a new tunnel under downtown Bellevue.