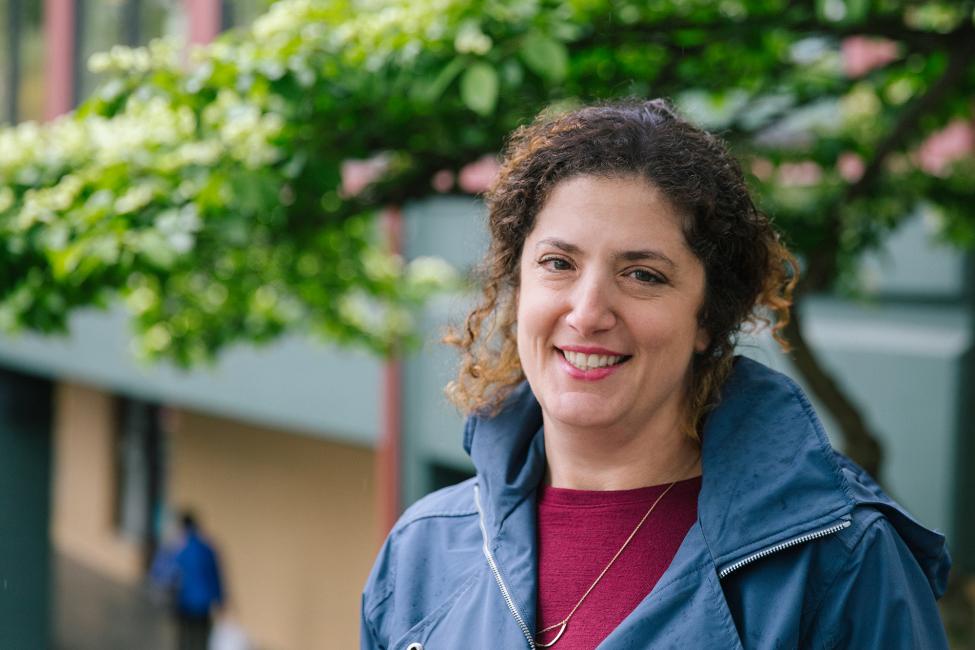 Inside Sound Transit: Every Day is Earth Day
Body
In celebration of Earth Day and Earth Month, we introduce you to Amy Shatzkin, one of the people in charge of our Sustainability programs. 
The Deputy Director in the Planning, Environmental and Project Development department is in the spotlight for this month's "Inside Sound Transit" feature.
It's the latest in our regular series introducing you to the people who work here trying to make it easier for you to get to where you work, live and play every day.
And in Shatzkin's case, she's working to ensure our approach to construction and daily operations are planned for and carried out in a way that keeps our region's environment, communities and economy healthy.
The New Jersey native has been with Sound Transit for eight years.  
Although Amy's first job was managing visitor centers in New York City's Central Park, she has worked on public sector sustainability issues for the past 15 years.
Before starting at Sound Transit, Amy led the Northwest office of a non-profit that helped cities and counties develop sustainability plans and reduce greenhouse gas emissions.
Check out our job listings if you have the drive to work somewhere that's helping thousands of people every day while building the future of clean commuting in our region. 
Q: What do you tell your friends you do for work?
A: I usually say that I lead Sound Transit's sustainability efforts. But, if I have to explain what sustainability means, I just tell them I'm an urban planner for regional transit. If my friends aren't already transit advocates, I bring my advocacy into my everyday conversations with them.
Q: What's your passion outside of your job?
A: Family, friends, food – and my dog. Thankfully, my enthusiasm for making, ordering or eating good food is balanced by love of moving – walking, hiking, dancing and chasing after my black lab mix.
Q: What attracted you to work at Sound Transit?
A: Having lived in big cities for the past 20 years, I'm passionate about using transit and evangelizing others to use transit. I love that my job is sustainable by nature – we enable people to get out of their cars and onto transit or to live in communities that are centered around transit.
And on top of that, my job is to ensure that Sound Transit integrates sustainable business practices into its everyday business. Day to day, my job is never boring. I get to interact with people all across the agency since our program is so wide ranging.
Q: How do you get to work?
A: I take express buses from North Seattle. I get annoyed on the rare days when I have to drive; it means I don't get my space out time with me and Mr. Google.
Q: What three things would you take with you to a desert island?
A: My husband, my nephew and my dog – and if they can't hack it, popcorn, Prosecco and a good book.
Check out Sound Transit job listings