Good news for people who want to combine bikes and transit but don't want to bring their bikes on board busy trains.
The Sound Transit Board of Directors has approved a contract to install up to 900 "smart" on-demand bike lockers at stations throughout the areas we serve.
The timelines for installation are still being worked out, but we hope to have 134 of the new lockers installed at the University of Washington (70), SODO (32) and Rainier Beach (32) Link light rail stations by the end of the year.
We plan to install new lockers at Edmonds Station and the Mercer Island Park-and-Ride after the initial upgrades at UW, SODO and Rainier Beach.
These initial stations were chosen based on existing waitlists and demand for secure bike parking, and to provide secure bicycle parking for more bicyclists during the Connect 2020 work to connect East Link (aka The Blue Line) with the existing light rail line, when we anticipate trains being more crowded.
Today we have 451 bike lockers available at transit centers and train stations throughout the system.
The rest of the new on-demand lockers will be rolled out over the next three years to replace the existing lockers. Riders today rent individual lockers for $50 a year.
How on-demand lockers work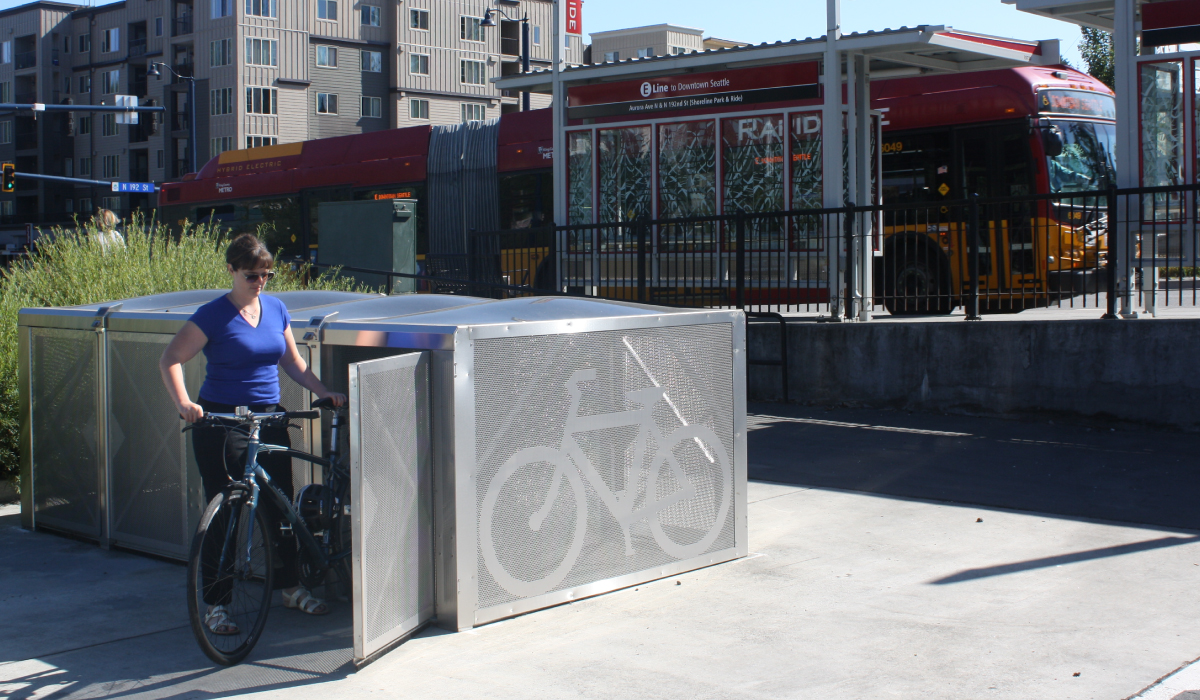 Under the new program, riders can subscribe to the on-demand system through eLock Technologies and use the new lockers at any location, including at the King County Metro locations which already have these lockers.
Check King County Metro's site for more information on how to use the lockers and where they have already been installed. 
Final prices have not been set, but we will charge a nominal fee by the hour at our stations.  
The lockers will be similar to what's already available from King County Metro Transit and transit centers in the Bay area, Los Angeles and Washington D.C.
Under the new program, riders can get a smart card to load money onto and then use the cards to access the new lockers.
Stay informed about the new lockers
Sign up for email alerts from Sound Transit about bike-related news and information and check out our online resources about combining bikes and transit.