Early on the morning of June 6, Sound Transit got a long-awaited delivery at its Link Operations and Maintenance Facility in Seattle: the first of its new light rail vehicles.
The vehicle, which came wrapped on a flatbed truck from Sacramento, Calif., where it was manufactured by Siemens Mobility, will be joined by 151 more new Link vehicles over the next five years.
After unwrapping the vehicle and assembling some additional parts, Sound Transit debuted the vehicle to the press today.
The new vehicle features several improvements on the passenger experience over our current fleet.
Each of the new vehicles will provide 74 seats, with larger windows, a wider center-car aisle, more seats with space to stow luggage, and four bicycle hooks—twice as many as provided currently.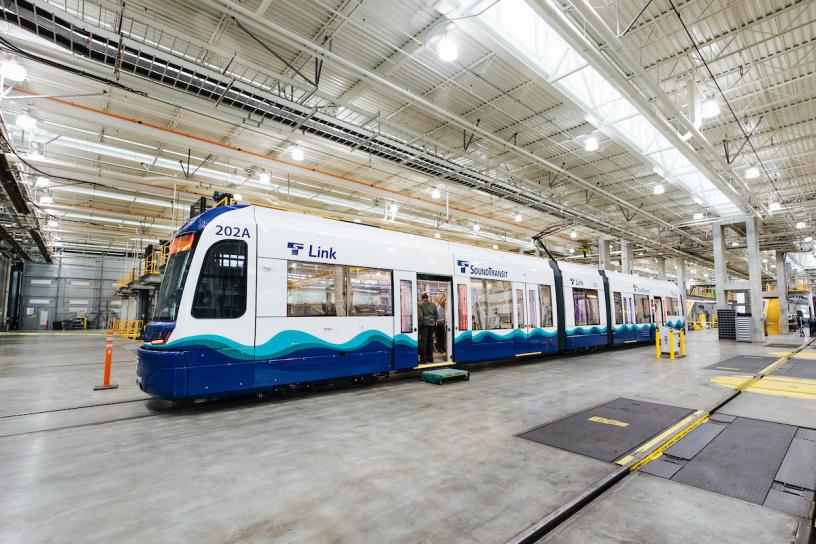 The first of 152 new Link light rail vehicles to be delivered to Sound Transit over the next five years.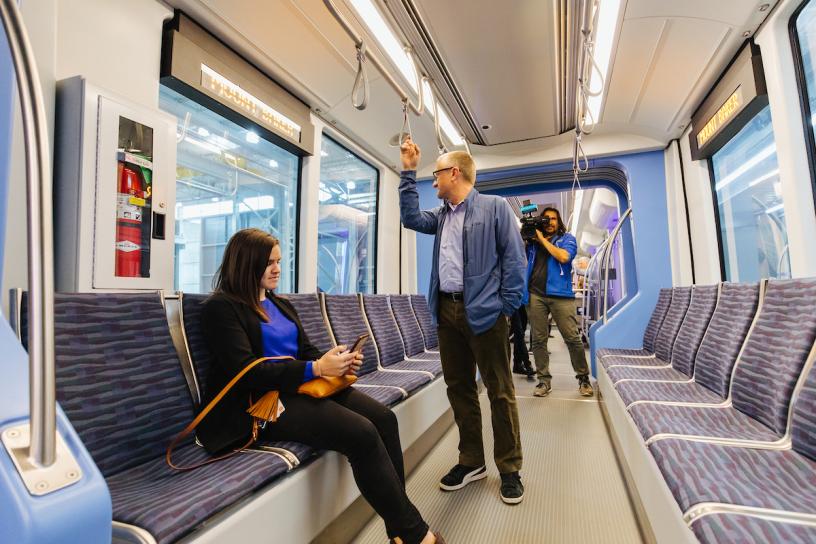 The new Link light rail vehicles feature a roomier center section.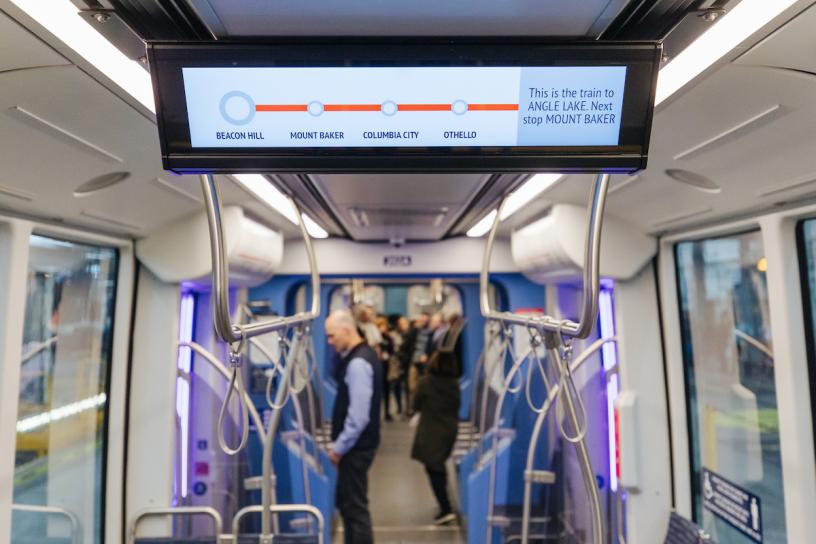 The new Link light rail vehicles will feature improved digital signs, aka dynamic passenger information displays.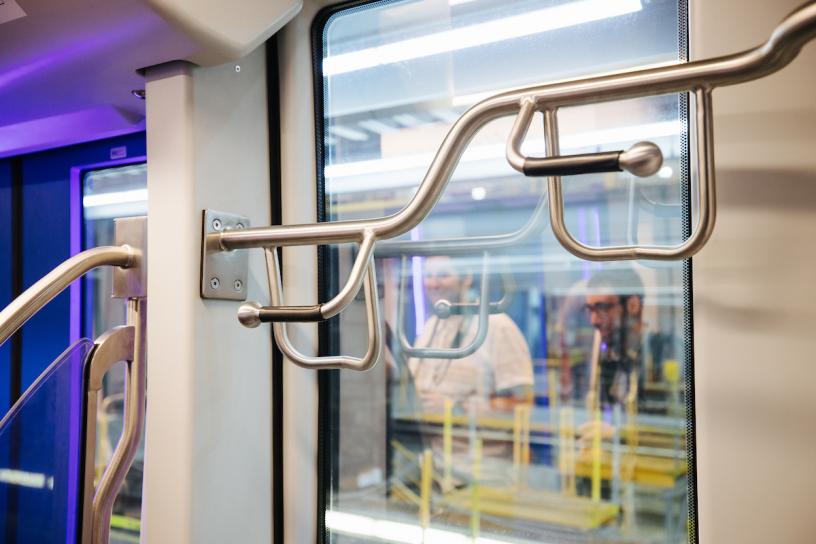 The new Link light rail vehicles have four bike hooks per car. The current fleet has two per car. 
Image

Image
Image

Image

Here's a look at what goes into building the new vehicles at the Siemens' Sacramento, Calif., facility.
More trains for more riders
The new vehicles will be arriving at the rate of one to three per month and are a reminder of that Sound Transit is entering a period of major system expansion.
Service to Northgate will open in 2021, followed by service to Bellevue in 2023 and service to Lynnwood, downtown Redmond and Federal Way, all in 2024.
All told, by 2024 Link will have grown from 22 miles of light rail to more than 50 miles.
There won't be an immediate increase in service, though.
Sound Transit's existing 62 car fleet will have to be retrofitted with an on-board system updated for new speed codes required on the future East Link line.
That means swapping out the existing vehicles as the new ones come online.
In the meantime, the new cars will be undergoing extensive testing and commissioning first.
Come early next year, though, the next Link train you board might be brand new.