Want to know what it's like to work at Sound Transit? Here are a few employee spotlights to tell you in their own words.
Get to know some of the departments and staff here at Sound Transit: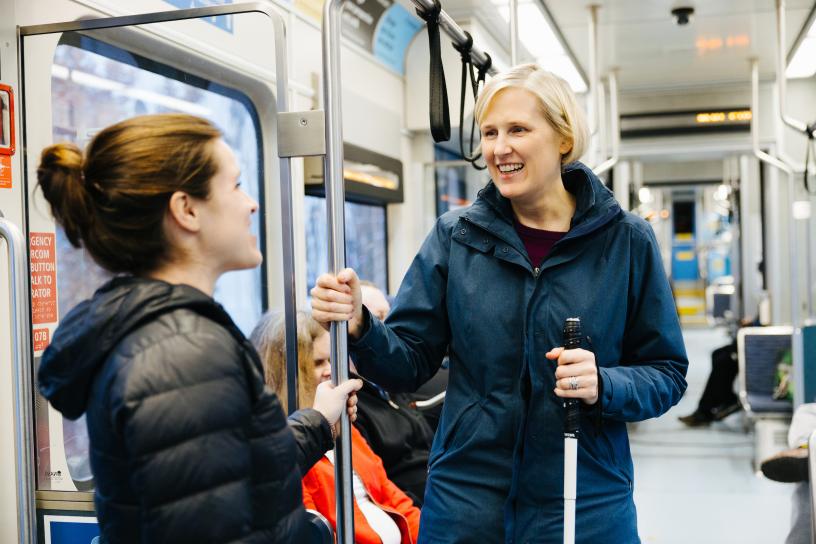 Senior Project Manager Jodi Mitchel, DECM
"Public transportation is especially important to those of us who cannot drive and expect to live their lives independently... We're developing a transit system that will increase mobility for everyone."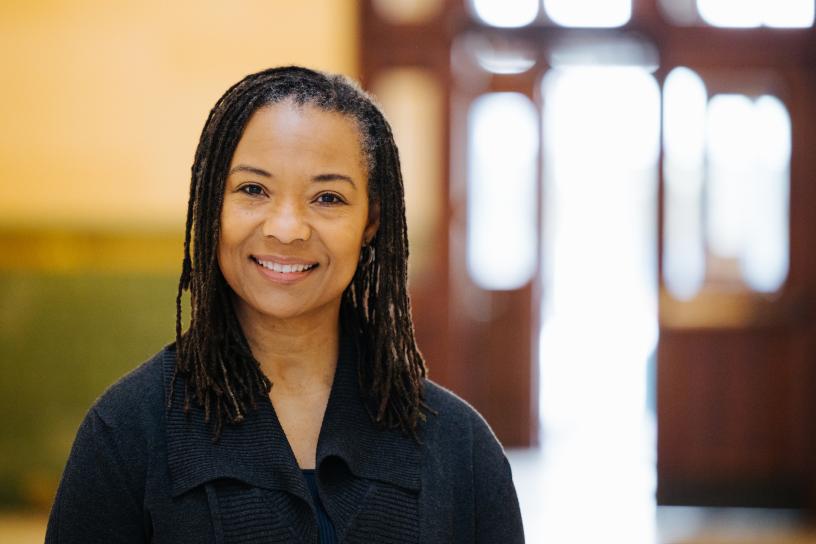 Senior Administrative Specialist Arleen Baldwin, DECM
"It's great to see the talent here moving about to bring the projects to fruition. It's nice to have a tiny hand in the work that's being done to benefit the region."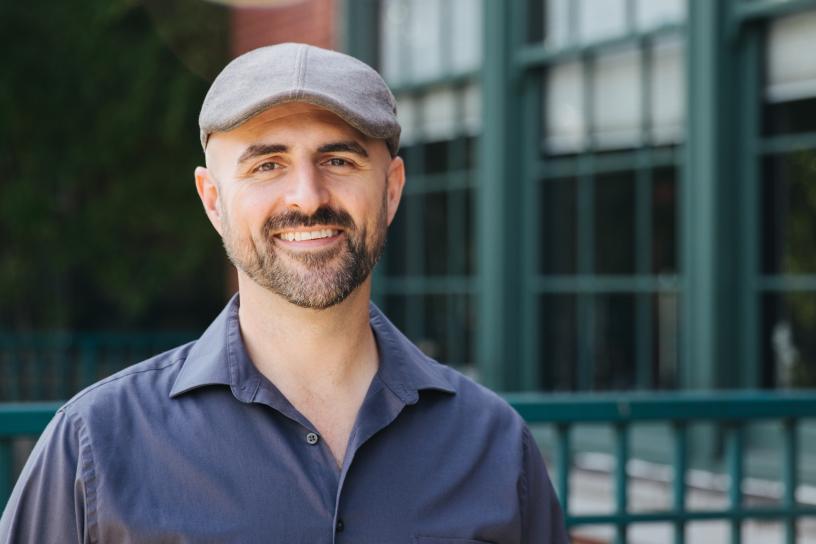 Community Outreach Manager Jefferson Rose, Communications
"I grew up in Seattle, and I want to see transit expanded here to create more equitable opportunities across the region. The opportunity to be a part of something that is bringing that mobility-for-all to this area is really exciting."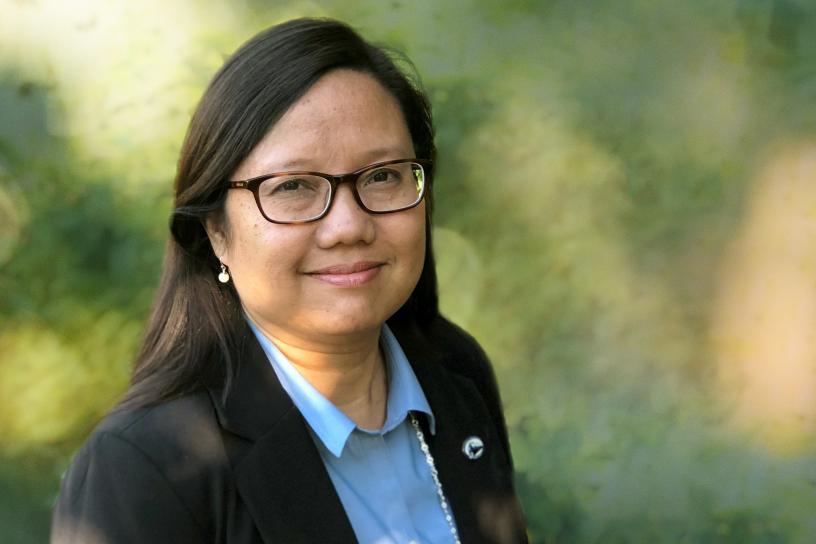 Sounder South Project Development Director Melissa Flores Saxe, PEPD
"I enjoy the learning curve and Sound Transit has provided me that educational experience in all aspects. I also enjoy working with the smart and talented staff here."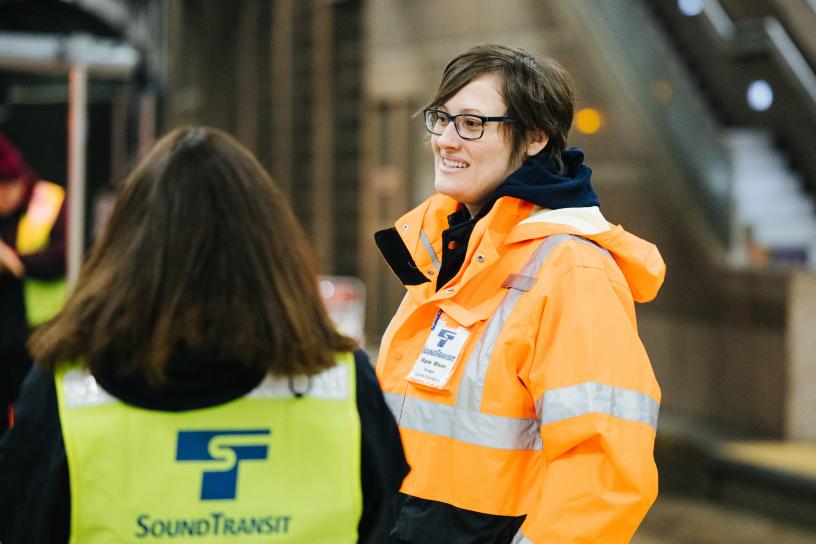 Executive Operations Director Marie Olson, Operations
"I'm helping the light rail to grow successfully throughout the Puget Sound, and I work for the most awesome, mission-driven agency there is!"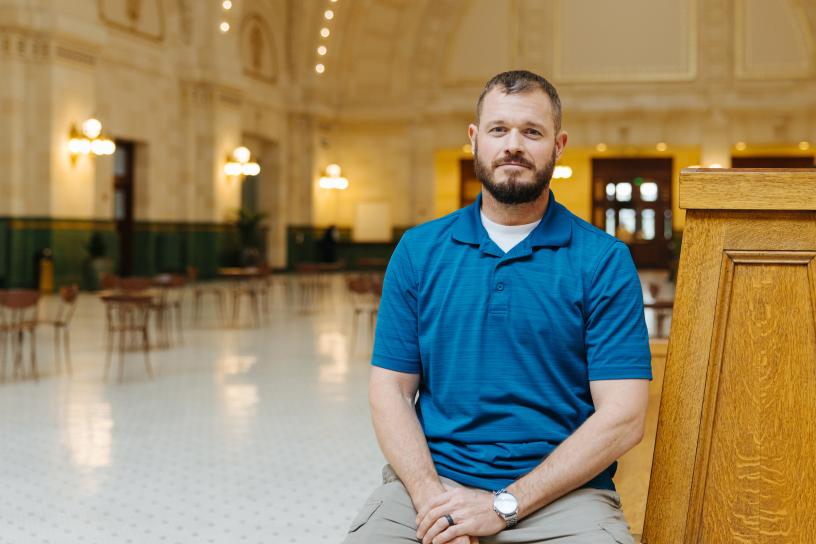 Real Property Executive Director Dustin York, DECM
"Once here at Sound Transit, it became clear to me that this was the culture I wanted to be a part of, and the opportunity to positively impact the region well beyond my lifetime made this a good fit."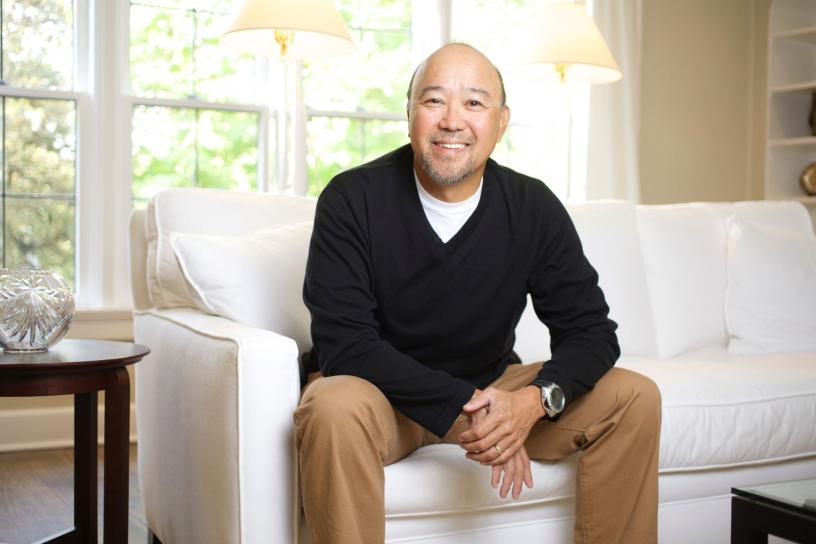 Marketing Copywriter Alan Yamamoto, Communications
"This is the first company I've worked for that is totally committed to diversity and inclusion - it's part of the culture. Along with a great work/life balance, that makes working here fulfilling not only on a professional level but on a personal one as well."
Image

Image

Image

Image

Image

Image

Image

You may see abbreviations like PEPD and DECM in our job postings. These refer to different departments here at Sound Transit. The following is a short list of such abbreviations:
Abbreviations
PEPD: Planning, Environment and Project Development
DECM: Design, Engineering and Construction Management.
GCR: Government and Community Relations,
CREI: Office of Civil Rights, Equity and Inclusion.  
IT: Information Technology
HR: Human Resources
Other Departments
Board Administration
Communications
Finance
Operations
Passenger Experience
Procurement and Contracts, and Safety