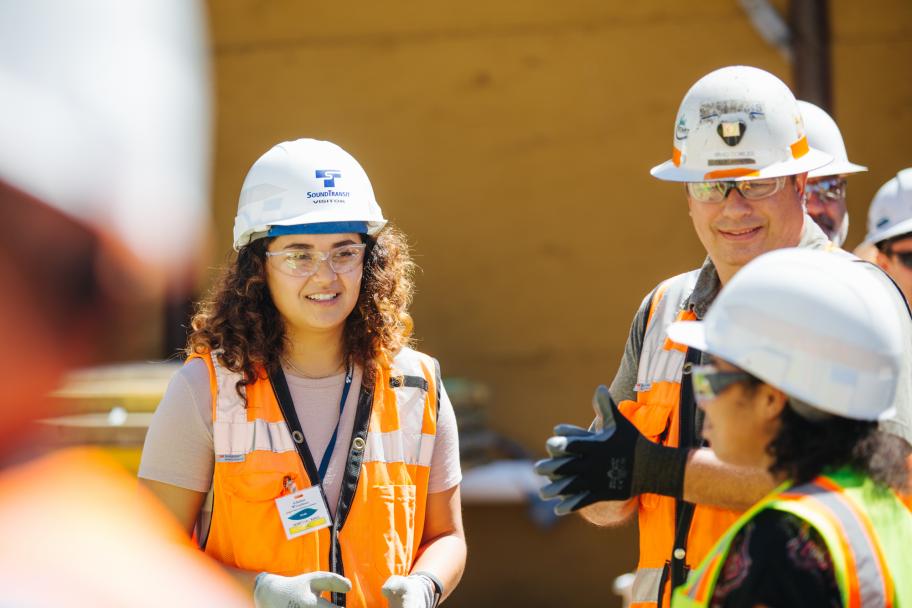 Sound Transit offers internships in different disciplines throughout the agency. Student interns have the opportunity to develop their professional skills with valuable hands-on and real-world experiences. As an intern with us – you will not only be part of the team but part of an agency that is shaping the Puget Sound area.
Potential Internships with the different departments:
Communications and External Affairs
Executive (Human Resources, Safety and Quality Assurance, etc.)
Operations
Design, Engineering and Construction Management (DECM)
Planning, Environment, and Project Development (PEPD)
Information Technology
Finance
Check out internship opportunities with us!
Sound Transit will be making changes to our job board and transitioning to a new application system. Because of this, our job board will be unavailable from January 1st-6th. Applications that are still under consideration will be moved to the new system. If you would like to download copies of any attachments you have included in past applications, please do so prior to December 31st. If you have any trouble with this, please contact us.