Start your career by making an impact.
At Sound Transit, you'll do meaningful work that will make a difference for millions of people throughout our region. 
Internship and full-time opportunities are available in a variety of roles, including engineering, information technology, government and community outreach, internal audit, legal, business and labor compliance, procurement and contracts, planning and innovation, operations and public safety, and others. 
Our employees come from all backgrounds and bring their diverse talents to help us connect more people to more places. We work with colleges and universities nationwide to find great talent like you. 
Many of our interns stay onboard and start their careers at Sound Transit. Get to know some of them:
 
Communications Business Analyst Kennedy Dresh
"My internship with Sound Transit's Communications department was the perfect way to marry my Environmental Studies/Urban Sustainability major with my English Literature major. I was exposed to so many different career paths and learning opportunities while working for an agency with a mission I believe in."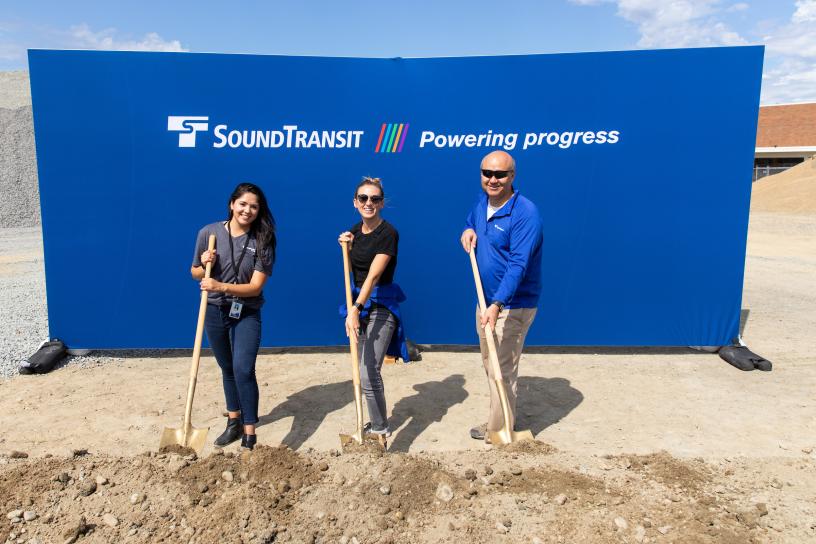 Customer Engagement Specialist Abril Silva (left)
"I had the unique opportunity to be a core member of the Connect 2020 Ambassador committee, which was a special experience for me. It was amazing to be able to see it from start to finish. I learned skills during my internship that I couldn't learn in the classroom, and for that I'm grateful."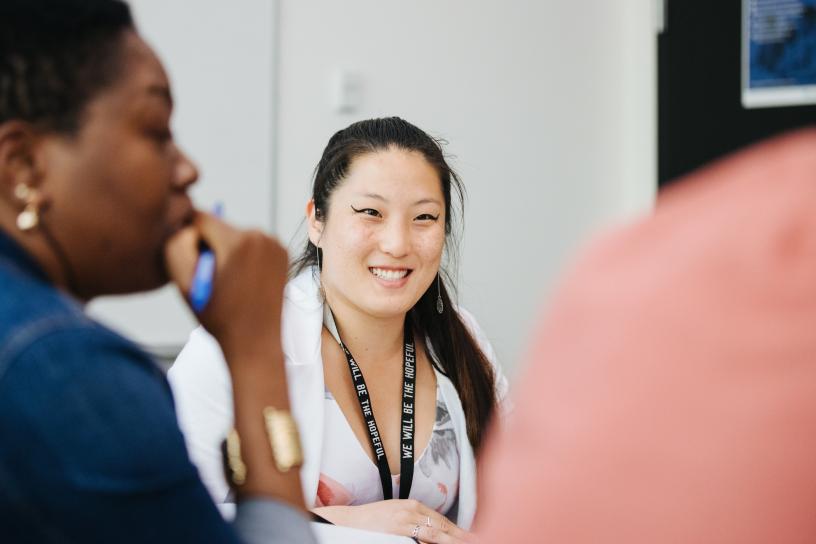 Senior Performance Auditor Kayla Schoonhoven
"Sound Transit's internship provided a unique, hands-on experience that allowed me to jump-start my career. Working directly in my field with experienced professionals helped me improve key skills, build strong network connections and prepare to step into a full-time position."
Image

Image

Image

Internships
Each summer, Sound Transit offers college students internship opportunities in a variety of departments throughout the agency. These paid positions provide an opportunity to gain valuable, hands-on work experience. This year, we're offering our internships in a virtual environment. 
Our interns work on projects that matter—and teams will rely on your skills and insights to help deliver projects and plans.
You will also receive similar benefits full-time employees enjoy, including a free ORCA card. You must be a full-time student with a Washington State address to apply. 
The intern experience at Sound Transit includes:
Professional Development: Enhance your skills through relevant projects.
Networking: Expand your group of professional connections.
Mentoring: Receive support with goal setting and career planning. 
Recent graduates
Start your career by doing something meaningful.
You'll hit the ground running, learn from the best in the industry and help move millions of people around the region. From the start, you'll do meaningful work alongside peers and leaders – diving deep into projects, programs and services that impact our passengers and help us connect more people to more places. 
 

If you're interested in interning for Sound Transit, we'd love to hear from you! Internships are open to currently enrolled students. Internship opportunities may be posted periodically. Please continue to check our job board and email universityrelations@soundtransit.org with questions.