112th Ave NE night closures in Bellevue on Feb. 5 – 8
Body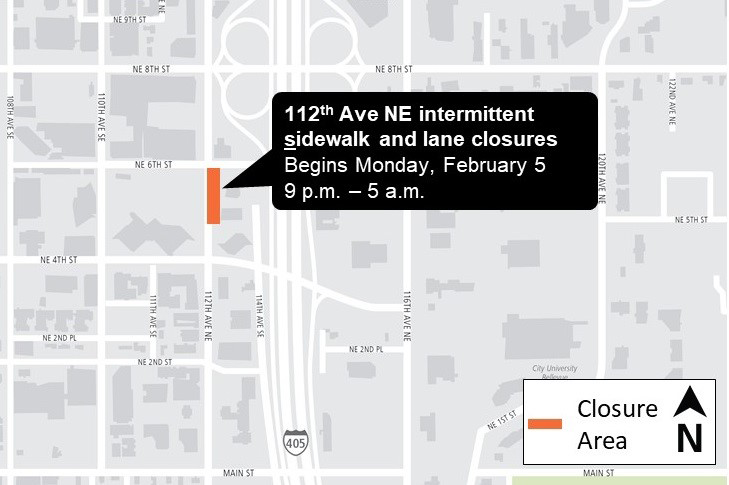 Overnight drivers should be aware of upcoming short-term lane closures on 112th Avenue Northeast between Northeast 6th Street and Northeast 4th Street. In preparation for the elevated rail way, crews will be removing and adjusting falsework.
What to expect:
Sidewalk and lane closures will occur intermittently on 112 Avenue Northeast between Northeast 4th Street and Northeast 6th Street.
Lane closures will last for about 15 minutes each.
Approved work hours are M – F, 9 p.m. – 5 a.m.
The work is expected to take approximately four nights to complete.
Crews will direct lighting only towards the work site.
Crew will have noise control measures in place while the work is occurring.
Uniform Police Officers will be made available for motorists, pedestrians and bicyclists.