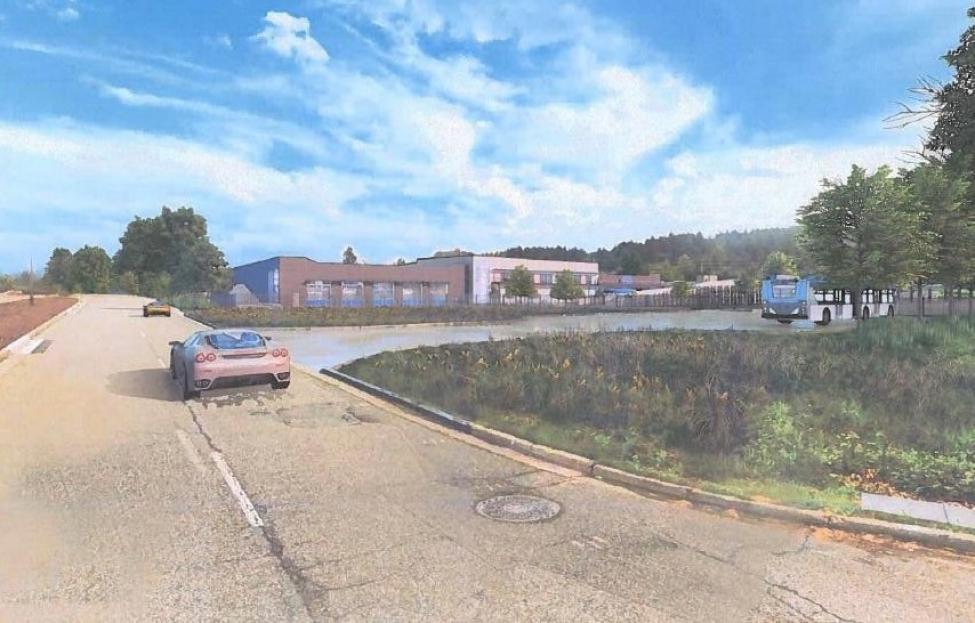 Bus Base North project update
Update:  Comment Period for Bus Base North DNS Extended
Sound Transit issued a Determination of Nonsignificance (DNS) for the Bus Base North project on August 10, 2020. The comment period for the DNS is being extended to 5:00 p.m. on September 8, 2020. The deadline for an appeal has also been extended to no later than 5:00 p.m., September 15, 2020. For additional information on how to submit comments, see the DNS posted on the Sound Transit I-405 BRT Documents page. 
 
Bus Base North
Sound Transit is proposing to construct a new bus base in Bothell north of the Canyon Park Park-and-Ride. Bus Base North will include a new bus maintenance and operations building, and a parking structure for buses and other vehicles. The facility will primarily be used by buses operating on the proposed I-405 and SR 522/NE 145th Bus Rapid Transit (BRT) lines, with some buses from the Sound Transit Express bus fleet also using this facility. 

SEPA process
Sound Transit has prepared a State Environmental Policy Act (SEPA) environmental checklist for the Bus Base North project in Bothell. As part of the environmental checklist, Sound Transit developed technical reports and memos on the following topics: 
Noise and Vibration
Ecosystem Resources
Hazardous Materials
Transportation
Visual and Aesthetic Resources
Historic and Archaeological Resources
Sound Transit issued a Determination of Nonsignificance (DNS) on August 10, 2020. Based on the checklist, technical reports and other information, Sound Transit has determined the Bus Base North project does not have a probable significant adverse impact on the environment. Comments on the DNS must be submitted by 5:00pm on August 24, 2020.
More information is available online: 
The environmental analysis will inform the Sound Transit Board on future decisions about the project.