City of Bothell prepares to break ground on SR 522 construction to support Bus Rapid Transit
Body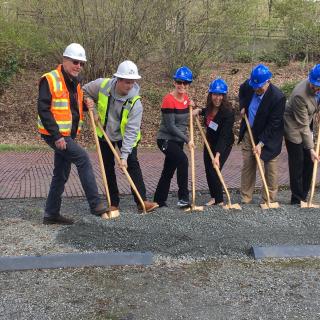 This April, Sound Transit's Bus Rapid Transit (BRT) moves one step closer to becoming a reality, with the start of an 18-month roadway improvement project in the City of Bothell.  Sound Transit is funding construction of the City of Bothell's SR 522 Stage 3 project, which will add Business Access and Transit (BAT) lanes from 96th Ave NE to 83rd Place NE to ensure fast, frequent and reliable BRT service along this section of the BRT corridor. The Sound Transit 3 plan allocated funding for this project. 
On April 22nd, construction will begin with the City of Bothell leading both the construction and the community engagement efforts for the project. The City invites you to learn more about the project at a City of Bothell Open House on April 25th from 5-7PM at Bothell City Hall.
Construction is anticipated to be complete by 2020 improving transit service along the corridor for buses that use SR 522 right now, even while Sound Transit continues project development for BRT along the entire project. This is an early and important step in building the infrastructure necessary to deliver the SR522/NE 145th BRT to the corridor by 2024.  As always, we welcome your feedback or questions.  Feel free to connect with us at brt@soundtransit.org.