Clearing and grubbing along 112th Avenue SE at Surrey Downs Park
Body
Starting Tuesday, Aug. 22, Sound Transit's contractor will begin to clear and grub along Sound Transit owned parcel (see map) along 112th Avenue Southeast and within the southeast corner of Surrey Downs Park.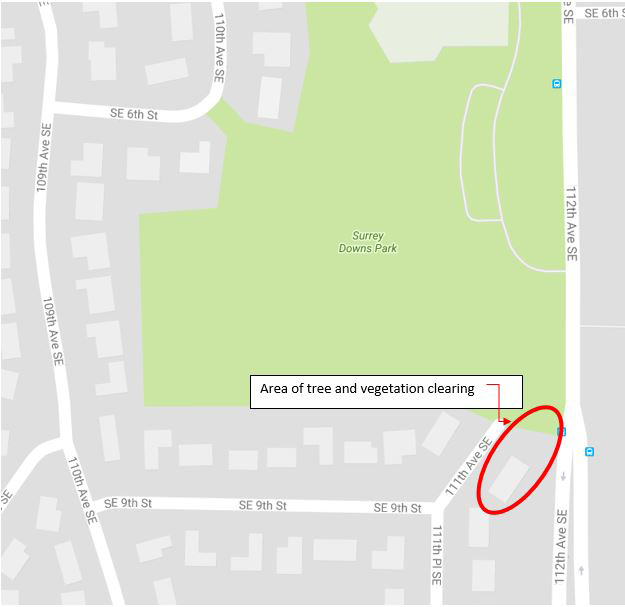 The clearing is needed so that the City of Bellevue can install a new water main as part of the East Link project. This activity is expected to last approximately 4 days.
Work will be performed during the weekdays between 7 a.m. and 6 p.m. No weekend or nighttime work will be performed, and pedestrian access to Surrey Downs Park will be maintained during this activity.
For questions or concerns, contact
Sound Transit East Link Community Outreach Office:
206-398-2395
eastlink@soundtransit.org
Bellevue Transportation Department
Marie Jensen, Eastlink Outreach Lead:
425-452-2064
mjensen@bellevuewa.gov