Continued intersection and road closures in BelRed in Bellevue
Body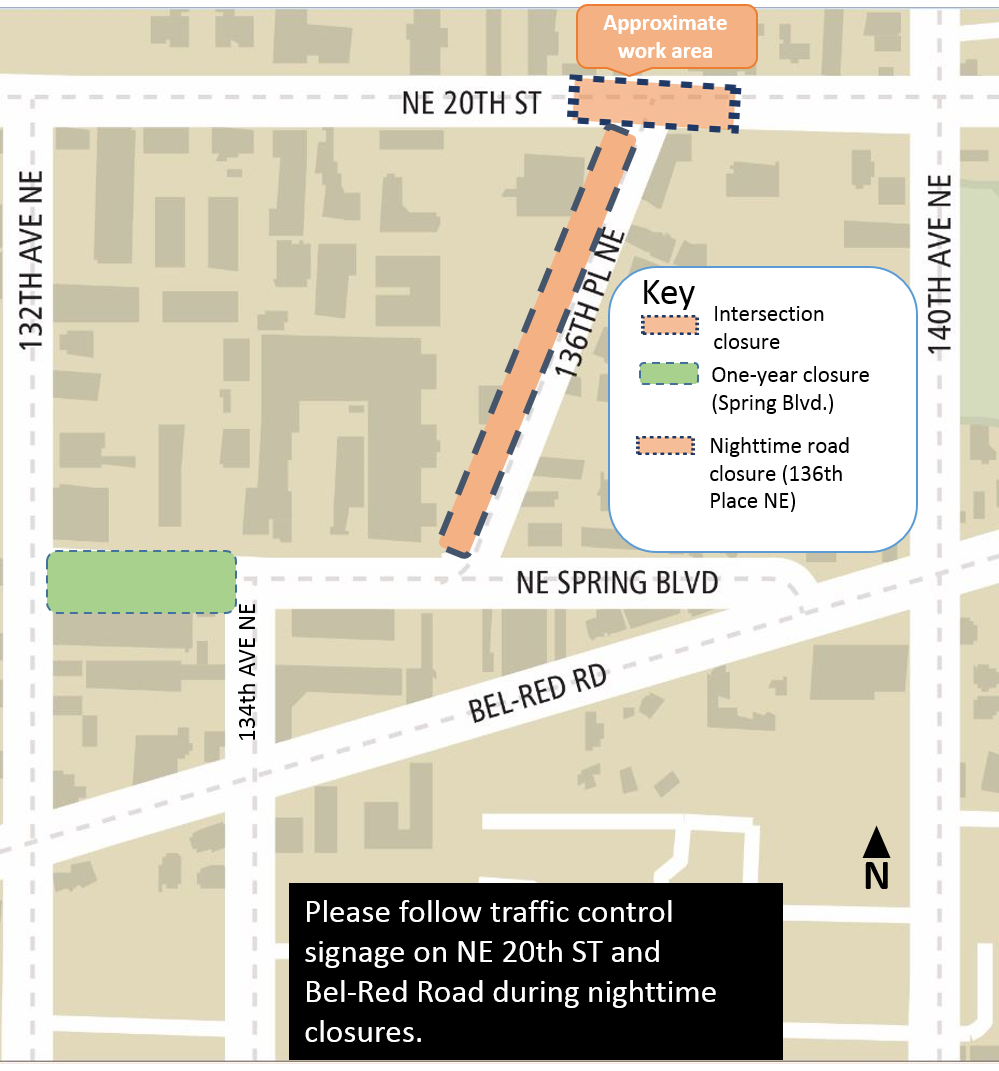 Starting as early as Monday, Sept. 24, and lasting through the morning of Friday, Sept. 28 Sound Transit's contractors will perform nightly intersection closures at Northeast 20th Street and 136th Place Northeast and nightly road closures of 136th Place Northeast. These nightly closures are necessary to facilitate deep trench excavation, potholing, and other exploratory construction activities.
What to expect
Nightly intersection closure at Northeast 20th Street and 136th Place Northeast (recommended detours will be signed and in place).
Work will occur from 8 p.m. – 6 a.m., Monday – Friday.
Nightly road closure of 136th Place Northeast between Spring Boulevard and Northeast 20th Street.
Contractor crews will maintain local access on 136th Place Northeast until 10 p.m.
Access for pedestrians will be maintained outside of construction work zones.
Crews will maintain a safe and secure work zone.
The construction schedule is subject to change.
All traffic control plans are reviewed and approved by the City of Bellevue.