Continued lane closures on 110th Avenue NE
Body
Next week, crews will begin construction of a dewatering test well along 110th Avenue NE near the Northeast 4th Street intersection in support of the downtown Bellevue tunnel construction. Tunneling requires the removal of water from the ground before tunnel excavators reach the area. Water is pumped from the area around the tunnel to the surface using a series of dewatering wells spaced throughout the tunnel alignment.
The dewatering test well will be monitored over the course of approximately two months and the data will help inform the location of additional wells that will be installed along the tunnel alignment. Lane closures will be necessary in order to build and operate the test well.
What to expect:
As early as Monday, Jan. 30: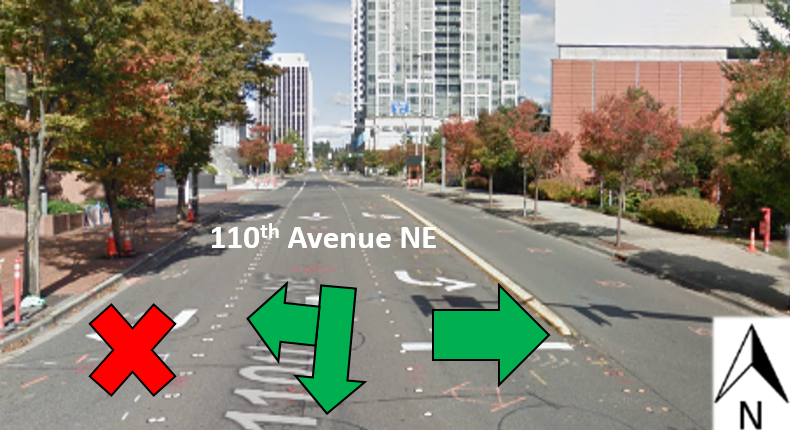 Construction crews will close the southbound right turn lane on 110th Avenue NE near Northeast 4th Street for approximately three days on a 24-hour basis to perform preparatory work for the well installation.*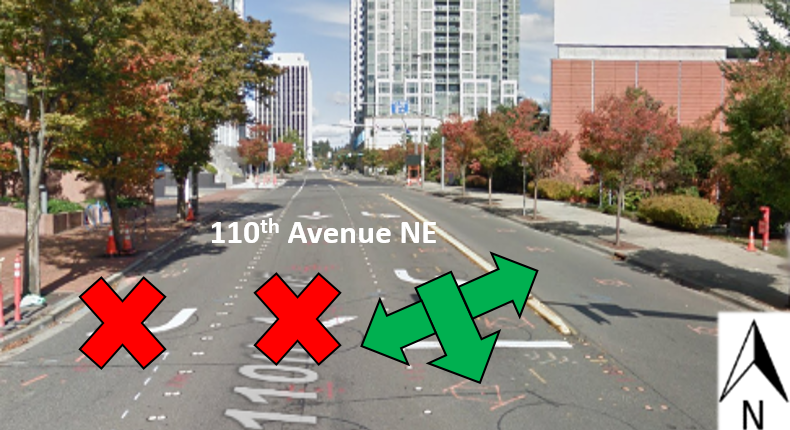 Following preparatory work, two southbound lanes will be closed for approximately two to three days in the same location for installation of the test well. This work will be performed between 7 a.m. and 3 p.m. in the southbound thru lane and will continue on a 24-hour basis in the southbound right turn lane.*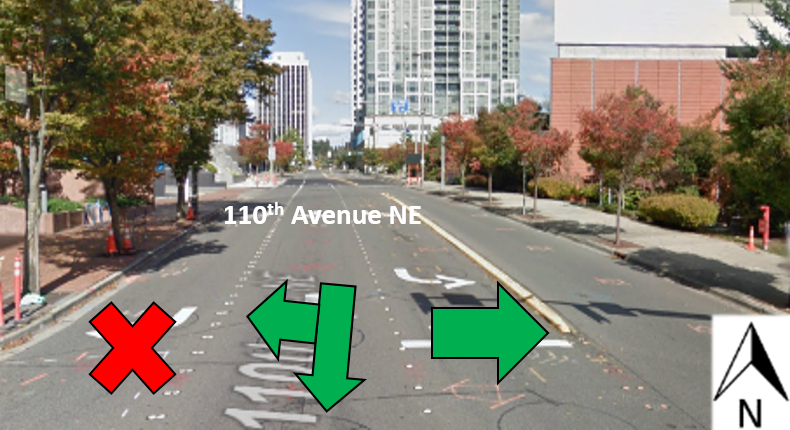 Following installation of the well, traffic will shift back to a 24-hour closure of the southbound right turn lane for a period of approximately two months while data is collected.*
A sidewalk closure may be necessary on the west side of 110th Avenue NE in front of the Skyline Tower during certain periods. Pedestrians should use the east side of 110th Avenue NE when a closure occurs.
During the preparatory and installation phase of the work, equipment will consist of an auger-style of drill rig, truck, signage and cones. Drilling and vacuuming is required as part of the equipment installation. Drilling will sound similar to a truck running with occasional hammering sounds. The vacuuming will make noise while soil material is being removed.
*Schedule is subject to change.