Drilled shaft work begins in downtown Bellevue
Body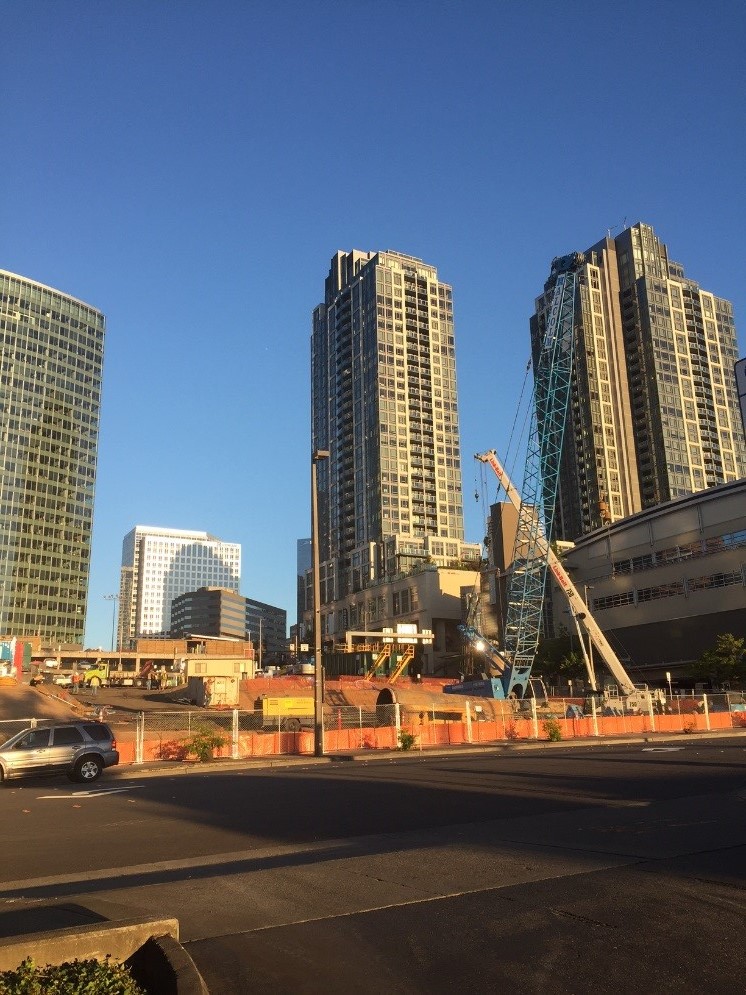 This week, Sound Transit's contractor began drilling shafts in downtown Bellevue to support construction of the elevated guideway.
Typical elevated guideway construction consists of:
Drilling shafts for column foundations
Installing columns
Building the guideway, bridge spans and rail
Nearly 40 columns will be constructed to support the elevated guideway that will cross I-405 and transport riders between the Bellevue Downtown and Wilburton Stations.
The first shaft is being drilled in close proximity to Bellevue City Hall at the corner of NE 6th Street and 112th Avenue NE in the lot currently occupied by Sound Transit's contractor. Construction crews will then work east, moving towards, and eventually across I-405.
What to expect during drilled shaft work:
Work hours: 7 a.m. – 6 p.m., M – F
Heavy machinery: Cranes, drilling equipment, concrete trucks and excavators.
Noise: Noise will be generated from the drilling, soil removal and installation of steel rebar cages that will serve as reinforcement within the column foundations.
Duration: Each shaft is anticipated to take approximately three – five days to drill. There are four sets of shafts in between Bellevue City Hall and I-405 south.
112th Avenue NE southbound closure
On Saturday, September 6, a portion of 112th Avenue NE will be closed to southbound traffic between NE 4th and NE 6th streets so that construction crews can perform work on an underground utility line.
What to expect
Work hours: The closure will be in effect from 9 a.m. – 9 p.m.
Noise: Noise will be generated as crews excavate through the roadway, install temporary shoring and restore the roadway upon completion.
Duration: If the work takes longer than one day to complete, crews will revisit the site on Saturday, September 16 to finish with the same road closure and work hours in effect. 
Detour: Southbound traffic on 112th Avenue NE will be detoured to 110th Avenue NE using NE 6th Street. Detour signage will be in place. A uniformed police officer will be present to help direct traffic.