Early scoping is now closed — thanks for your input!
Body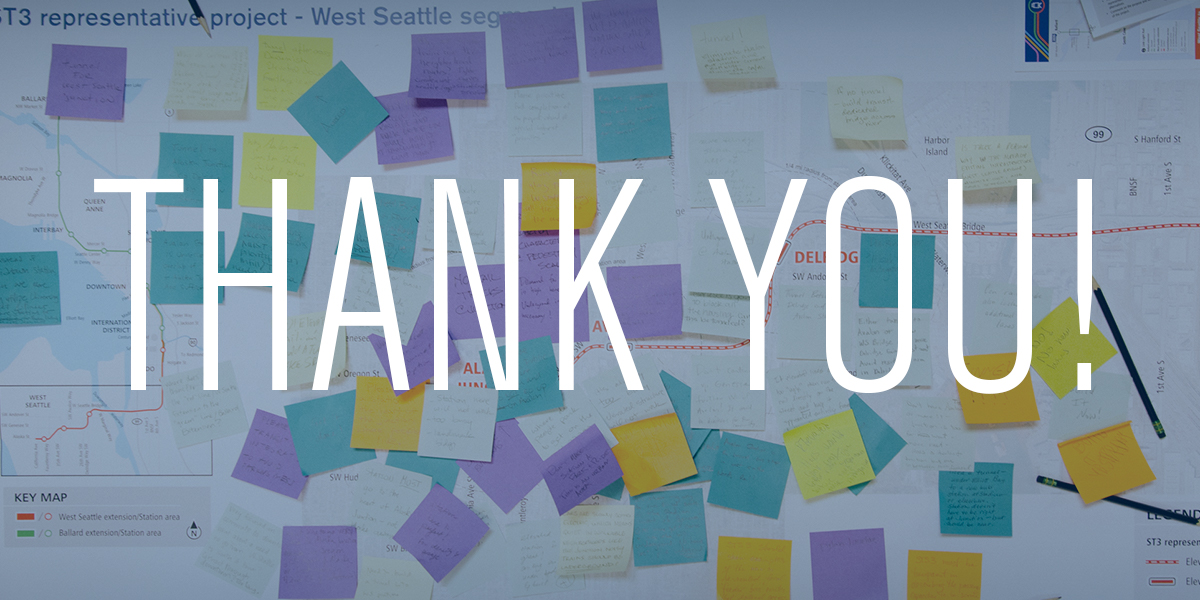 Thank you to everyone who took the time to attend a public meeting, explore our online open house and send us your feedback during this important phase of the project. Early scoping started on Feb. 2 and ended March 5.
Over 2,800 comments received during this period are currently being reviewed and documented for the Early Scoping Summary Report. This report is expected to be completed in April, so stay tuned for updates. 
Questions? Send us an email or call our project line at 206-903-7229.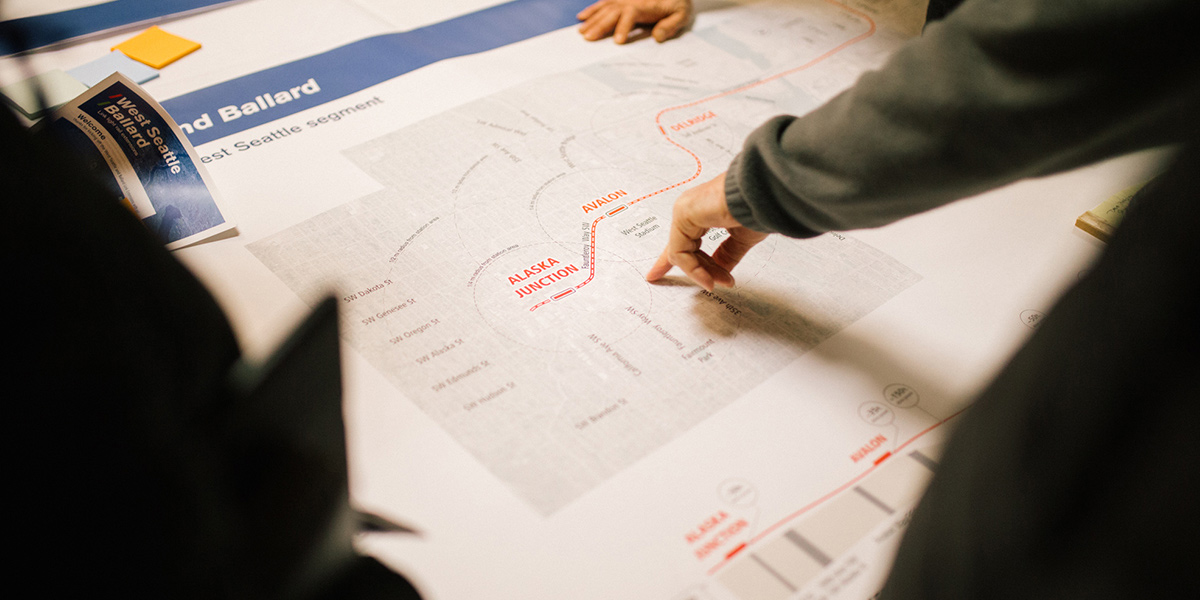 Neighborhood forums start in April
As a follow up to early scoping, we'll be hosting neighborhood forums from late-April to early-May to provide an opportunity for community members like you to take a deeper dive into topics specific to your neighborhood.
At these forums, participants will work in small groups to examine and discuss area- and community-specific topics and questions and provide detailed feedback to inform the alternatives development and decision-making processes.
Stay tuned for dates and more details. In the meantime, see how some of your neighbors weighed in during early scoping.
Stakeholder Advisory Group meeting: March 14
Our 29-member Stakeholder Advisory Group is here to emphasize community input like yours during the alternatives development process. Now through Spring 2019, advisory group members will work together to inform and refine the project alternatives. These meetings are open to the public.
Next meeting:
Wednesday, March 14
5:00 p.m. to 8:00 p.m.
Union Station, Ruth Fisher Boardroom
401 S. Jackson St.
Seattle, WA 98104
Stay connected
Watch for future project updates. Forward this to your friends, family, neighbors, and people in your community! Encourage them to subscribe.
Request a briefing. If you are part of a business or community organization that would like to host a briefing, get in touch.