Field work happening along 140th Ave NE.
Body
Geotechnical work is underway along the Washington State Department of Transportation (WSDOT) right-of-way southeast of SR 520 approximately between 136th Pl NE and NE 40th St. As early as August 29, Sound Transit's contractor will work in a location east of 140th Ave NE and south of SR 520. Work in this location is anticipated to take one to two days to complete.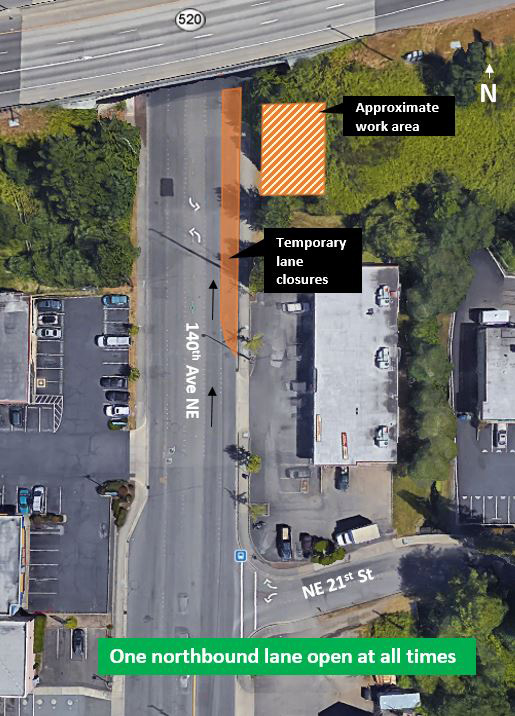 Map of temporary lane closures on 140th Ave NE in Redmond.
In order to access the work zone in WSDOT right-of-way the crew will need to temporarily close a portion of the easternmost northbound lane on 140th Ave NE. One northbound lane of traffic will remain open at all times.
What to expect
Temporary lane closures on northbound 140th Ave NE. Expect intermittent traffic delays.
A flagger will be present to assist pedestrians in getting around the work zone.
Noise from drilling and equipment in the work area.
Typical work hours are 7 a.m. – 6 p.m.
Access to businesses will be maintained at all times.