Field work happening near you
Body
As early as the week of August 8, Sound Transit field work crews will begin to access Washington State Department of Transportation (WSDOT) right-of-way southeast of SR 520 approximately between 136th Pl NE and NE 40th St. (highlighted on the map below in green) to locate utilities and conduct geotechnical drilling work. Field crews will drill borings that will determine existing conditions of soil and groundwater in advance of construction in this area.
A drill rig and truck will perform borings that will remove soil at each location.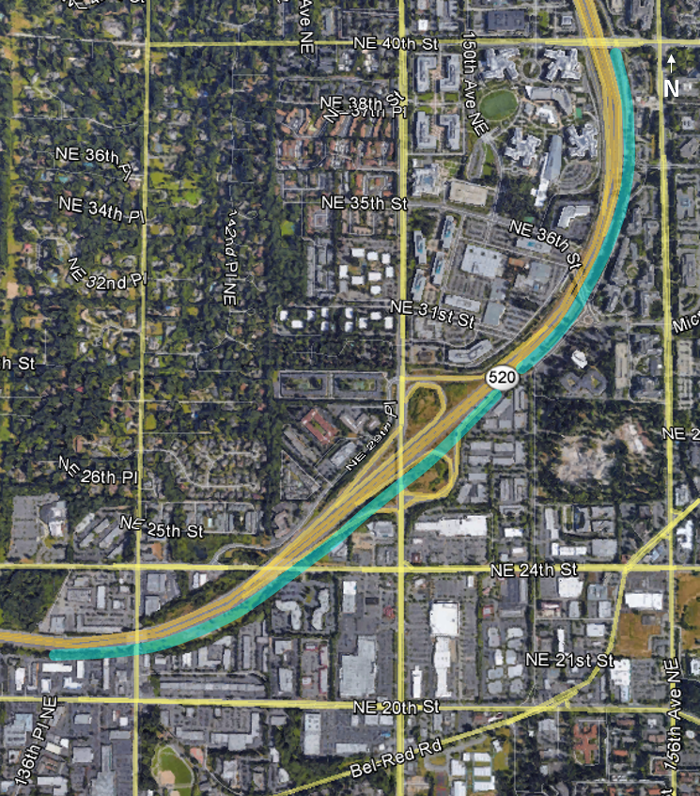 Approximate work area.
What to expect
Field crews will access the work area through WSDOT right-of-way unless otherwise notified.
Prior to drilling, field crews will access the work area to locate utilities.
Typical work hours are 7 a.m. – 6 p.m.
Potholing equipment pictured below will sound similar to a truck engine running with occasional hammering.
Holes will be backfilled at each location.
Utility locating will last approximately one to two days.
This field work is anticipated to last approximately one to two months, with crews occupying the work area in various locations.

Example of a potholing vehicle.