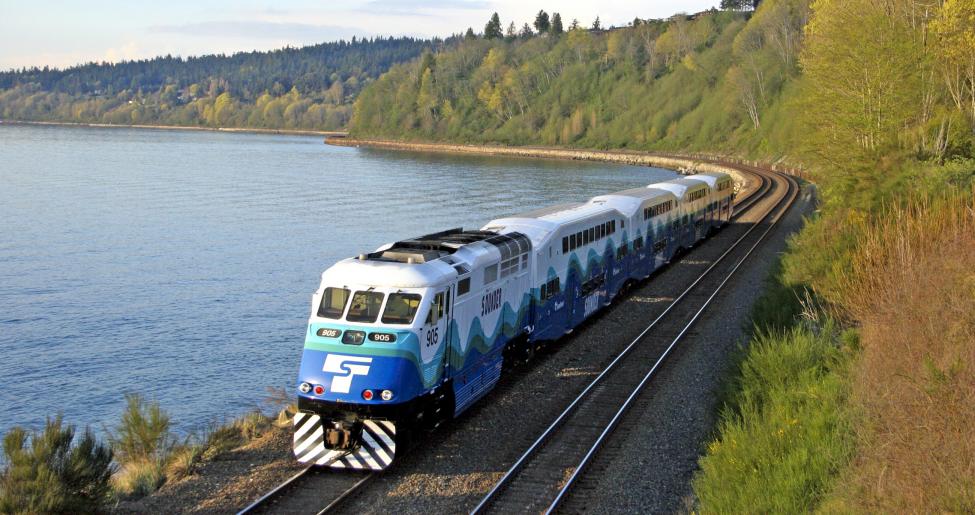 Help guide Sound Transit investments at Edmonds and Mukilteo Stations
Body
Help guide Sound Transit investments at Edmonds and Mukilteo Stations
With funding approved by voters in 2016, Sound Transit is planning for parking and access improvements at Edmonds and Mukilteo Stations, such as additional parking; better walking, biking and transit connections; and convenient pickup and drop-off areas. The goal is to give more people access to Sounder, both for weekday commuting and special events. 
Learn more and give us your input: 
Online open house open through April 8. 
Talk to Sound Transit staff:
Edmonds and Mukilteo station platforms, Sunday, March 31, 9–11:30 a.m.

About Sounder North
Sounder offers dependable, congestion-free commuter service connecting Everett, Mukilteo and Edmonds to Seattle as well as special event service for select weekend Mariners, Sounders FC and Seahawks games. 
There are four roundtrips each weekday morning and afternoon, with Wi-Fi and restrooms on board. A trip to Seattle's King Street Station takes approximately 30 minutes from Edmonds and 45 minutes from Mukilteo. 
Edmonds riders with monthly passes have access to additional weekday trips to Seattle or Everett on Amtrak Cascades through the RailPlus program. 
Other Sound Transit news: reserved parking options
Starting April 1, riders can guarantee a parking spot at Edmonds and Mukilteo Stations until 8 a.m. on weekdays by purchasing a solo-driver permit or signing up for a free carpool permit. Learn more about permits. For questions about the permit program, contact parking@soundtransit.org.