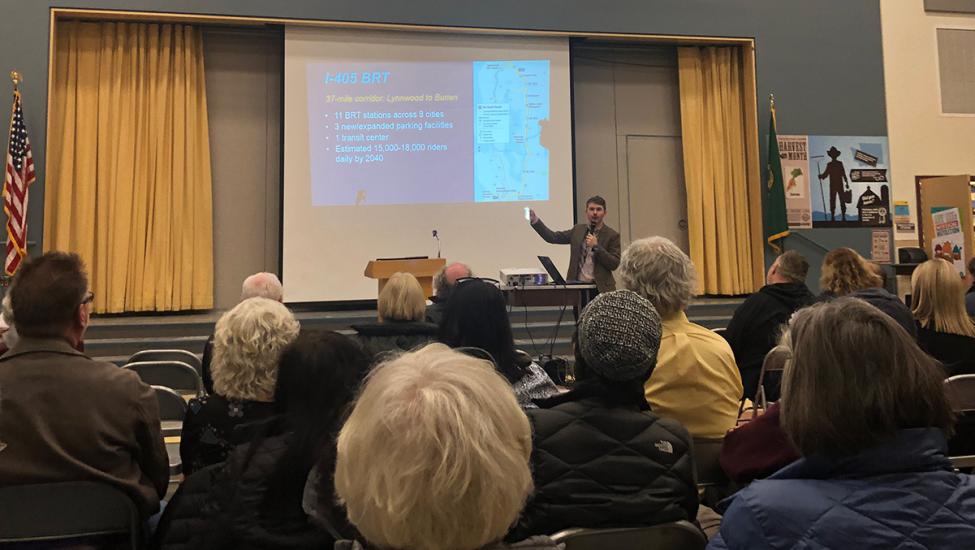 I-405 BRT moves to the next phase of planning
Body
Over the past year, Sound Transit has worked to refine the Sound Transit 3 (ST3) representative project based on community input and technical analyses. On March 14, the Sound Transit Board's System Expansion Committee advanced the Proposed Refined Project into Phase 2: Conceptual Engineering and Environmental Review. We will continue to collect community input and technical analysis to further refine BRT station concepts and proposed roadway improvements during Phase 2. 
Read about what took place during the first year of project development in the I-405 BRT Phase 1 Executive Summary. 
Sound Transit's companion BRT project on the SR 522 and NE 145th corridor is also preparing to enter Phase 2 and more information about what transpired during Phase 1 is available on the project website.
Thanks for your comments
Earlier this year we shared project updates and asked for your feedback on accessing future BRT stations. Over 2,000 people participated in briefings and our online open house, and we received nearly 300 comments from online open house visitors.
Thank you to everyone who engaged with us. Some of the key themes that were identified in reviewing community feedback focused on:
The need for bicycle and pedestrian connections and facility improvements
Concerns about congestion and safety around stations
Questions about BRT speed and reliability
View the community feedback summary.
As the project planning advances, we will keep you updated. Feel free to contact us with any questions or comments: brt@soundtransit.org.