I-5 North NE 130th Street off-ramp closure begins Monday
Beginning Monday, May 18th, Sound Transit will be closing the Interstate 5 North Northeast 130th Street off-ramp to begin working in Northeast 125th Street and Roosevelt Way Northeast. The work is to pour caps for the guideway as part of the Lynnwood Light Rail project.
What
Northbound I-5 off-ramp, exit 174 will be closed, detour at northbound I-5 exit 175.
Cranes will set forms to pour cap for the guideway (see column forming graphic phase 5).
Expect noise from construction and cranes.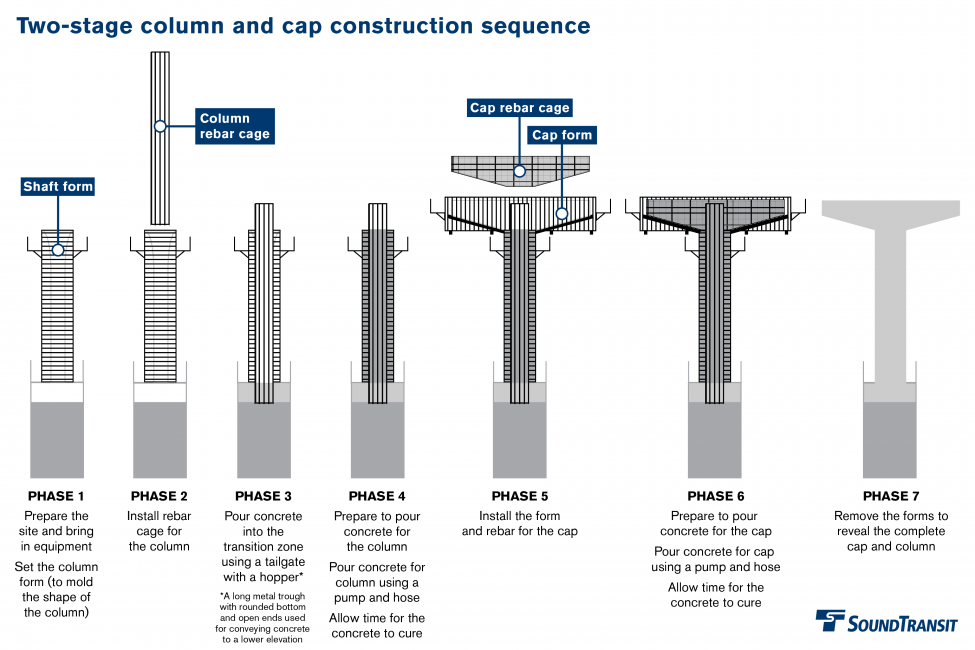 When
Monday night, May 18th to Friday night, May 29th. For approximately two weeks.
Road closure will be Monday, May 18th to Thursday, May 28th. 
No road closures will occur on Monday, May 25th and any Fridays.
Work hours are from 10 p.m. to 5 a.m.
Where
Work zone will be located at Northeast 125th Street and Roosevelt Way Northeast.
Northbound I-5 off-ramp exit 174 will be closed and suggested detour at Northbound I-5 off-ramp exit 175. (see map)